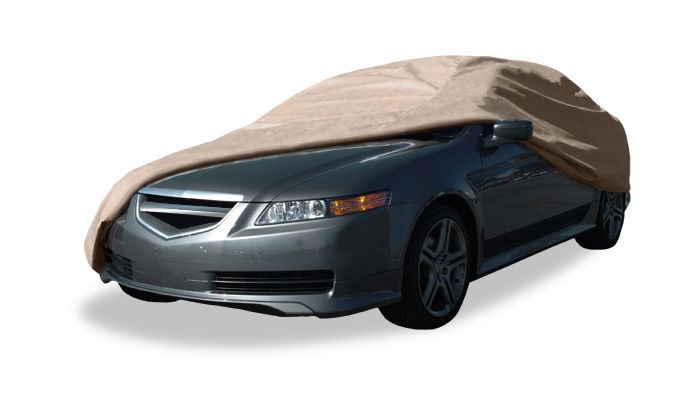 Chrome is popularly used in the car industry to enhance the aesthetics of a vehicle, as well as to protect it from corrosion. Chrome is easy to care for and increases the hardness of surfaces. It is typically considered as a finish and is often used for vehicle trim and to plate accessories. Chrome plating can be applied directly to new factory parts by the manufacturer, added at a later stage by the car owner, or used to customise parts at a garage.
During the chrome plating process, a thin layer of chromium is electroplated onto a metal or plastic object. Although the process varies slightly depending on application, the overall procedure yields similar results. When purchasing chrome details for a car at retailers such as eBay, buyers should consider the history of chrome, familiarise themselves with the chrome detailing process, and understand the difference between the two types of chrome. Buyers should also learn the various types of chrome detail accessories, as well as considering the advantages and disadvantages of working with the material.
A Brief History of Chrome
Nickel electroplating was widely used before the application of chrome became mainstream in the 1920s. For a short time before the start of the Second World War, plating was banned to save chromium. Instead, decorative car accessories were painted in a complementary colour.
In 2007, the car industry in Europe was forced to alter its chrome detailing process due the ban on several toxic substances used in its composition, including hexavalent chromium. This Restriction of Hazardous Substances Directive (RoHS) is still in effect.
Technique for Adding Chrome Details
While it is possible to have chrome details installed professionally, it is often more cost effective for a buyer to do the work. For a car part to be chrome plated, it must undergo several stages. These stages may vary slightly depending on the type of component being plated.
First degrease the component to remove any heavy soiling. Then remove all residual traces of dirt and surface impurities by cleaning thoroughly. Depending on the surface material, go through a series of various pretreatments. Only then can the component be placed into the chrome plating vat, where it undergoes a heating process, allowing it to warm to the temperature of the solution. Then the plating current is applied. During this application process, the component is left for a predetermined amount of time to attain the desired thickness.
There are two basic types of chrome plating: hard and decorative. Hard plating is generally reserved in situations where wear resistance is important to the lifespan of the component, while decorative chrome plating is more versatile.
Type of Chrome Plating

Description

Hard

Applies a thicker, dull layer of chromium metal on top of steel components.

Improves surface hardness, wear resistance, and oil retention properties.

Decorative

More popular type.

Brilliant, smooth, and highly reflective.

Involves a far thinner layer of chromium that is applied on top of one or two layers of nickel plating.
Buyers should never deposit the chromium layer directly onto the component surface, regardless of the material that it is made from. In order to protect against corrosion and to ensure proper adhesion, the surface must first be primed with a series of copper, zinc, or nickel layers.
Chrome Detail Accessories
There are various parts of a car where chrome details may be added to enhance the appearance. Popular chrome details include deflectors, car antennae, door handles, fuel doors, sunroof deflectors, and tail light covers.
Chrome Deflectors
Chrome deflectors are a great way to protect the bonnet of the vehicle from insects, rocks, and flying road debris. This stylish car accessory also makes the cleaning process easier.
Chrome Car Aerials
Chrome car aerials enhance radio signals, while decreasing static interference. Whether replacing the aerial due to damage, or solely to improve the physical appearance of the car, chrome makes a great difference.
Chrome Door Handles
Chrome door handles are custom designed to fit the vehicle's make, model, and year. These accessories come in a wide array of styles and materials and are a great way to contrast the car's paint job.
Chrome Fuel Doors
Chrome fuel doors add style to the vehicle's exterior. Buyers can choose a complete replacement or can purchase a simple pop-on petrol cap cover. For greater security, buyers should purchase chrome fuel doors that have a lock.
Chrome Sunroof Deflectors
A chrome sunroof deflector is the perfect accessory for windy days. It lets air in, while deflecting the wind up and over the sunroof opening. This reduces the amount of wind noise, as well turbulence within the vehicle.
Chrome Tail Light Covers
Chrome tail light covers enhance the look of a car's lights dramatically. These accents are the perfect finishing touch for any buyer looking for tough protection and greater performance. The material is long lasting and designed to withstand the toughest elements. When searching for chrome tail light covers, buyers should bear in mind the specific make, model, and year of their car as each type may have differently shaped tail lights.
Advantages of Chrome Details
There are many advantages to adding chrome details to a car. Chrome is both aesthetically pleasing and durable, making it ideal for use as a finish for wheels, trim, and accessories. Buyers are often initially attracted to chrome's luxurious shine and resistance to moisture. It does not oxidise or corrode and is able to withstand inclement weather conditions and temperatures. In addition, chrome plating is easy to care for and low maintenance. The application process is quite straightforward. If a component becomes damaged during the course of the procedure, it can be refurbished or replated easily, which saves both time and the cost of buying replacement parts, while reducing waste.
Disadvantages of Chrome Details
While the disadvantages of chrome are few, working with the material can be hazardous. During the chrome plating process, components are placed in a chemical bath of hydrochloric, nitric-hydrofluoric, and sulphuric acids to clean their surface areas thoroughly. The substances used are highly acidic, so damage to the skin and eyes can occur as well as chemical burns. As vapours are released, injury to the throat, lungs, and other internal organs can also result. Precautions should also be taken because hydrochloric and sulphuric acid are highly flammable when mixed with other substances. Buyers that have the facilities and expertise to chrome plate details should dispose of the chemicals properly due to their toxicity and never chrome plate a component near to an open flame.
Buying Chrome Details for Your Vehicle on eBay
Chrome details are available to buy on eBay. Before buying, make sure that you have the details of the car's make, model, and year to hand. Buyers simply need to enter the relevant keywords, such as "chrome tail light cover&" into the search bar. Alternatively, buyers that have a more specific idea about the type of chrome details they require are free to use eBay's advanced search feature. This allows buyers to narrow results by price or condition. Filtering the results by price is useful if you have a budget in mind.
Read the Item Listing
Chrome details alter the appearance of a car greatly and are often custom designed for a specific vehicle make, model, and year, so you should pay close attention to the details in the item listing. The seller should list all of this information in the item description, along with the accepted payment methods, postage and packaging fees, and expected delivery time. If any information that is required to make an informed purchase is not contained in the description, then contact the seller by using the "Ask a question" link.
Check the Seller's Feedback Rating
Once buyers find the chrome details that they wish to buy, it is important to check the seller's feedback rating to see how other buyers have rated the service. If a seller is an eBay Top-rated seller, that means that he or she has a good reputation for dealing fairly on eBay and receives consistent positive feedback ratings.
Conclusion
Choosing the right chrome details can enhance the look of your car. With the growing popularity of chrome, the material has made its way to the heart of the car industry. It is not only aesthetically pleasing, it is also resistant to corrosion and more durable than plastic.
Buyers may choose to have their chrome details added to the car by a professional. However, for greater convenience and a lower cost, it is best for the car's owner to install the chrome accessories. While the process is quite straightforward, working with chrome can be hazardous. Therefore, buyers should take the necessary safety precautions. Whether searching for chrome door handles or sunroof deflectors, eBay offers a wide array of choices to fit any buyer's requirements. For shopping convenience, eBay's keyword search allows buyers to narrow their search according to the make, model, and year of the car, as well as the budget.