The Piper Super Cub 95 is a build by the numbers model kit featuring balsa wood construction. The aircraft has a 50.80 centimetre wingspan and features rubber band powered flight. This flying model aircraft is suitable for children aged 10 years and older who would like to build and fly a rubber band powered aircraft and assembling it is easy with some preparation.
Tools and Supplies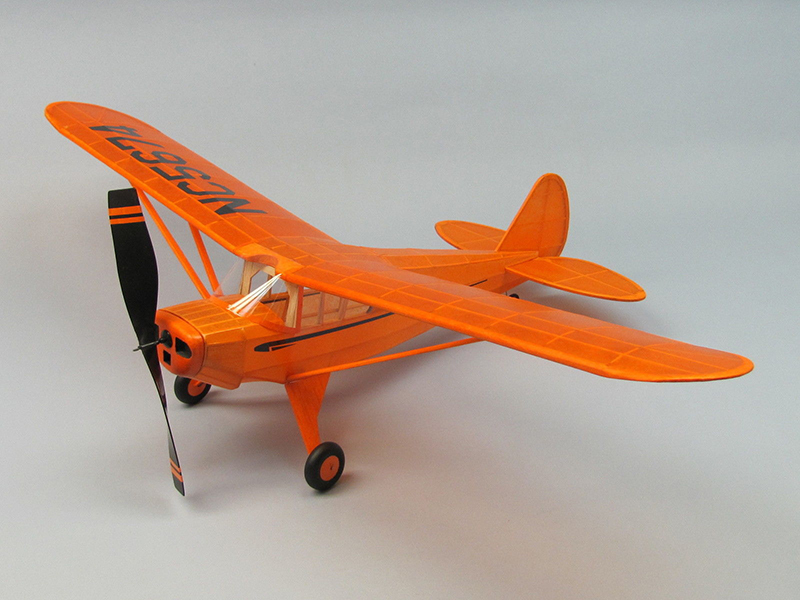 You need to gather the Piper model aircraft kit, white glue, a workboard, household straight pins, a hobby knife, medium and medium fine sandpaper, toothpicks for spreading glue, a pencil, and clamps to hold parts in place while they dry. Remember that building a model aircraft takes time and patience and this project may take several days or weeks to build, depending on your time constraints.
Understanding the Directions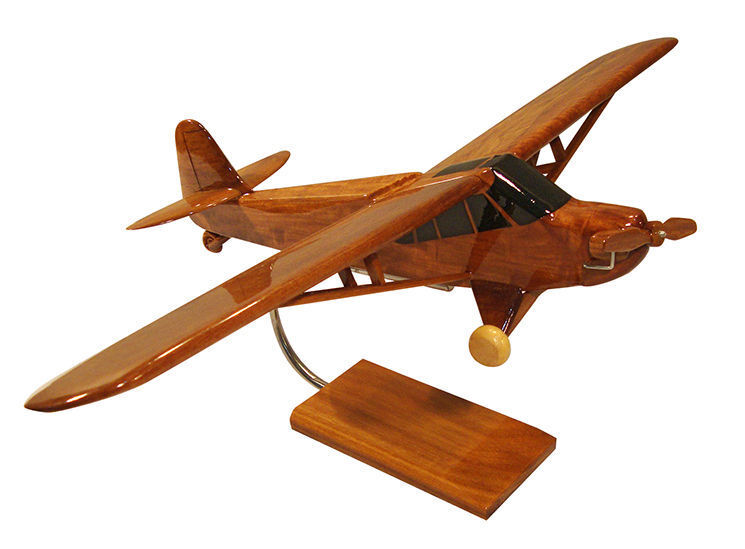 This is a build by the numbers kit with easy to understand directions that guide the builder through the assembly step-by-step. The first step is to lay out the directions and be sure that you have all of the parts noted in the directions. Identify the pieces and place them on the scale to model plans to be sure you understand each piece. As balsa wood is quite light, it is important to be gentle when removing the parts. Note the order of assembly. When building wooden model kits, some builders find it helpful to number each part lightly in pencil and tick them off the plans as they complete each step.
Assembling the Piper Cub 95
Before you begin, use sandpaper to clean all the edges of the parts, removing burrs or flanges just as you would with any plastic model kits you may have assembled. Follow each step carefully using a toothpick to spread the glue and allowing each bond to cure completely before moving on to the next step. Household straight pins are great for holding parts to the plans or marking binding locations. As each part dries, clean any excess glue away with sandpaper.
Covering the Model with the Tissue Paper Skin
Once the body of the Piper is complete, you need to cover the plane with the included tissue paper to provide the skin of the plane. Be sure your hands are clean and free from bits of glue or sanding residue. Lay the tissue paper gently over the model, according to the directions, and glue it into place. Add the decals last. Be sure to allow the glue several days to cure on the model before flying it.