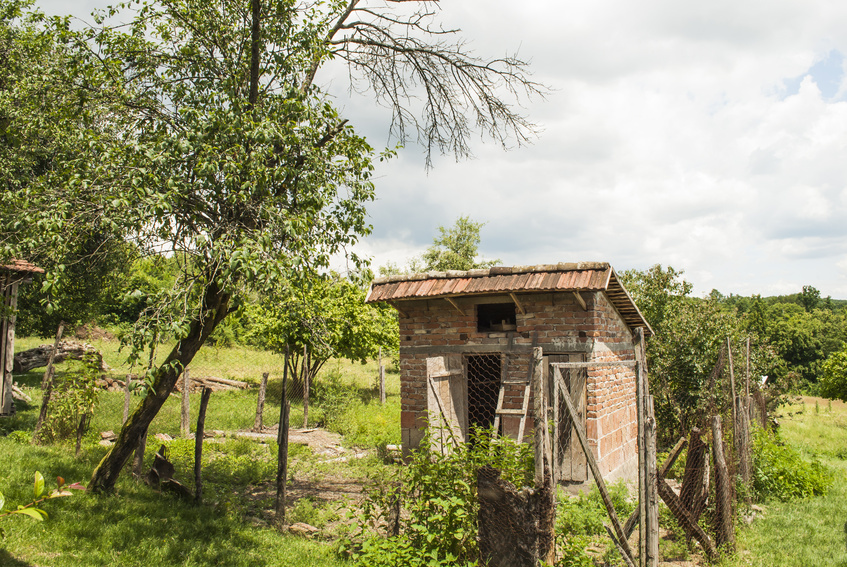 Building your own chicken house allows you to customise the structure while providing a safe environment for your chickens. Before you begin building it is important to plan it out carefully. There are several types of houses or coops to choose from as well as several important factors to consider, including placement, ventilation, safety, and other necessities for the animals.
Start with a Plan

A simple way to prepare a chicken house plan is to download the plan online. Consider the three types of chicken houses before starting. A chicken run includes an indoor space for the chickens as well as an outdoor area for them to roam. Where a chicken tractor keeps the chickens indoors year-round, and a winter-only coop houses the chickens during cold weather. Instead of building from scratch, you can also reuse a structure like a dog kennel or a shed.
Gather the Materials
Besides the usual hardware such as hammers, saws, drills, and a measuring tape, you need the materials that will make up your hen house. Lumber and chicken wire are the main components of a coop. Also, install predator-proof hardware like a barrel-style lock, as foxes and other predators can easily push through a door or lift a latch. When painting your chicken house, do not use lead paint, as it can be poisonous for the chickens if they eat it.
Include the Key Features
Chickens produce more eggs when they live in a comfortable home. Keep the birds happy and dry by placing them in a shaded area and elevating the house 0.5 to 1 metre off the ground. Provide baskets or crates padded with straw where the chickens can lay eggs and give them a place to sleep on a roosting perch, this can simply be a wooden closet rod. Ventilation is especially important or the chickens will get sick from the lack of fresh air. Allow room for a screened-in gap between the walls and the roof. Insulate the structure to protect the birds from the elements and, during the cold winter, encourage the chickens to continue producing eggs by installing a warming poultry light.
Keep It Convenient

Chicken houses need regular cleaning to provide a healthy environment for the birds. If the chicken house is small, install an access door that completely exposes one side of the coop, or install a full-sized door for a larger coop. This design also allows you to easily collect eggs and tend to the feeder and drinker.
Add the Finishing Touches
Spruce up your chicken house by adding personalised touches. Coops come in all shapes and forms, resembling everything from barns to wagons. Decorate the outside with flower boxes, install a red tin roof, or even hang pictures above the nesting area.