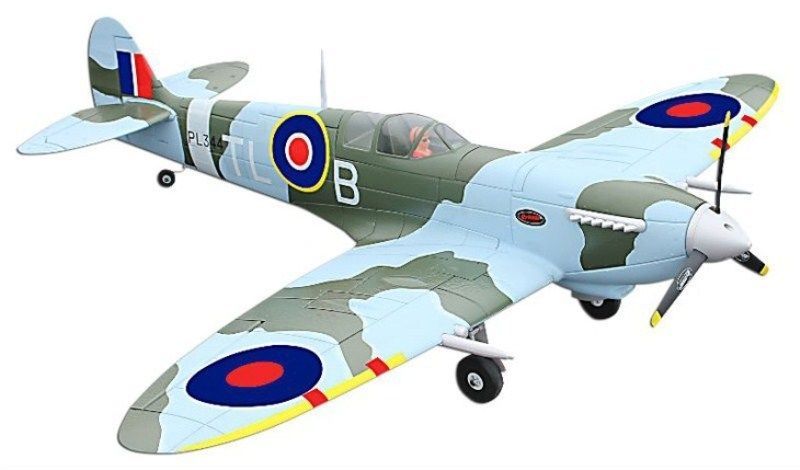 Every radio control enthusiast loves to upgrade the machine they own to get a better performance out of it, or to make it look smarter, or to add something to it that might make it appear more realistic. Owners might also want accessories from eBay to make the flying experience a little bit different. For instance, one might like to attach a camera so that birds eye photographs and film can be made.
Accessories by their very nature are not vital, but do improve the enjoyment of flying your remote controlled aeroplane in some way.
It also depends entirely on what the enthusiast wishes to achieve with the accessory. All RC enthusiasts know that the attachment of different parts and adjustment of different elements of the aircraft are fundamental to the enjoyment of the hobby.
Tapes
For improving the look of your remote controlled aeroplane or just to give the rig added strength, then tape is a great accessory, which every enthusiast should have in their tool box. There are different types of tape for different aspects of the machine
* Wing seat tape keeps the wings fitting comfortably onto the fuselage so that the remote controlled aeroplane doesn't get scratched.
* Hook and loop fasteners
* Flier hinge tape
* Masking tape (crucial for painting straight lines 25mm & 50mm)
* Glass weave tape for strengthening
* Monofilament tapes
* Velcro tape
* Ripmax SLS - Tab Servo tape
* Finally, Double sided tape is very useful for all sorts of applications.
Just to improve the look of the plane, the different time line tapes come in all sorts of different colours.
Coverings
On the more practical side of things the coverings used are important and it is advisable to use, on any radio control aeroplane, well respected brands such as:
* Airspan
* Fibafilm
* Glosstex
* Litespan
* Trimline
Auto pilots
Auto pilots are ideal for the RC aeroplane enthusiast who is just starting out. Attached to the existing transmitter they help the operator in keep the elevation and aileron servos in the right position. They will keep the machine on straight and level flight in the absence of any human control.
Again make sure to buy a good quality and trusted brand when selecting these components The Futaba P-HAL series is a well-known brand and worth consideration. Buy an extension lead and a spare sensor unit as they are vital in a day's flying and if one breaks down or is damaged for any reason, it is useful to have a spare.
Catches
Smaller accessories to consider that can make a difference are things like cockpit catches. Getting a reliable and simple mechanism is important although it may not seem like it at the time.
All these hatch catches, hatch magnets and canopy catches (latch sprung) are very easily obtained and are relatively cheap.
Fans
Fan units for ducted fan aircraft are best sourced from the likes of Eflites and their EDF and Delta products are good for fan units for ducted machines as are the 60mm Windrider. Wemotec fan units are also popular.
Cameras
A popular accessory in recent years that has changed the reason people fly radio controlled aeroplanes is a camera. These can be very expensive and complex or pretty straightforward and affordable.
It is important to get a good protective case for the camera and USB car charger to allow the user to recharge the camera in the field. The case is very useful if flying in damp conditions as it will prevent water getting into the camera mechanism. The size and shape of the case is important and most cameras will have specified cases as additional extras when purchasing.
Cameras can be very expensive but the FlyCam One is reliable and good value. Easily attached and lightweight, it is capable of delivering photographs or moving footage from the air. It is powered by a Lithium Poly battery. You will require a shockproof mount to stop any vibrations distorting the shot.
The FlyCam Three camera weighs 62 g and is 50x98x15 mm in size and is an altogether more sophisticated accessory. With a 640-480 pixels camera and it is powered with a LiPoly 500 battery. The battery built into the camera and comes with a charger which is simply plugged into the mains. As a result the battery lasts much longer. The SD card slot is integral but the card itself has to be bought as a separate unit. Images or video can be played back immediately on the LCD Screen.
Cameras give the enthusiast a real feeling of actually being in the aircraft and add a totally new dimension to the hobby.
Pilot Kits and Decals to Make Your Plane Look the Part
Making the remote controlled aeroplane look more realistic in the air can be enhanced by using good quality and correct pilot kits and control panel decals. Generally these are easily-assembled, figurines, which you can paint. If painting is not a favourite job then some kits come pre-painted. Many radio control aeroplane enthusiasts feel that painting is fundamental to the enjoyment of the hobby. Again use the recognised brands such as Umbro and Airfix which are available in acrylic, which is quick-drying and water-based. Alternatively, try the more challenging oil paints.
Remote Controlled Aeroplane Spares for Your Tool Box
Keep a wide range and good quantity of screw, nuts and bolts of different sizes. With screws:
* have a range of Philips Head screws between ½ and 1 inch in size
* as well as a range of standard screws
* self-tapping screws
* cap screws
The same applies to nuts and bolts where a selection of different sizes and types is very useful. These are all important to have to hand and are very easily obtained at a small cost:
* wingfix bolts and nuts
* mutiple and cheese head screws
* blind nuts
* nylon inset lock nuts
Keep a selection of cable ties in the tool kit they can be used to carry out temporary repairs or attach accessories. Another accessory, which helps to keep the wing tips protected and are very cheap are wing tip skids.
Bombs
With military replicas it is possible to buy releasable bombs, which do not explode but can be used to try and fly the plane in a way that it might have been in real life. There are some small BB guns which can be attached and actually fire relatively harmless BBs.
Balance weights
Adjust the weighting in the aircraft with balance weights to improve performance. Easily attached to the aircraft with a sticky strip at the relevant point they help achieve the required balance for an improved performance in the air. Where they are very helpful is when attaching a camera, providing a useful counterbalance.
Buying Remote Controlled Aeroplane Accessories on eBay
To start shopping, go to the Sports and Leisure category. Click the Toys & Games, Radio Controlled, Aeroplanes and Parts & Accessories.
Categories
The Categories list on the left side of each page will help you narrow down your listings by item type. You'll find links for brands such as: Futaba, JR, Spektrum, HiTec, GWS, and OS.
Product Finder
Use the Remote Controlled Aeroplane Accessories Finder to quickly narrow down item listings by brand, model and condition (new or used).
Keyword Search
Search eBay listing titles for specific words. For example, if you want to find New Remote Controlled Aeroplane Accessories, type the keywords 'Remote Controlled Aeroplane Accessories new' (without quotation marks) into the Search box. Click, 'Search title and description' to expand your results. Visit eBay's Search Tips page for more tips on searching with keywords.
If you can't find exactly what you want, try browsing eBay Stores or tell the eBay Community what you're looking for by creating a post on Want It Now, or save a search on My eBay and eBay will email you when a matching item becomes available.
Buy Remote Controlled Aeroplane Accessories with Confidence
Make sure that you know exactly what you're buying and understand how eBay and PayPal protect you.
Know Your Item
* Read the details in the item listing carefully.
* Remember to add delivery costs to your final price. If you're buying a high value item, check that the seller will insure it until it is delivered to you.
* If you want more information, click the "Ask seller a question" button on the seller's profile or the "Ask a question" link at the bottom of the item listing page.
* Always complete your transaction on eBay (with a bid, Buy it Now or Best Offer) otherwise you will not be covered by eBay Buyer Protection.
* Never pay for your eBay item using an instant cash wire transfer service like Western Union or MoneyGram. These are not safe ways of paying someone you do not know.
Know Your Seller
Research your seller so that you feel safe and positive about every transaction.
* What is the seller's Feedback rating?
* How many transactions have they completed?
* How many positive responses do they have?
* What do buyers say in their Feedback?
* Are they positive about the seller?
Most top eBay sellers operate like retail shops and have a returns policy.
* Do they offer a money-back guarantee?
* What are their terms and conditions?
Buyer Protection
In the very unlikely event that you do not receive your item or it is not as described, eBay Buyer Protection covers your purchase price plus original delivery cost.
Conclusion
A huge range of accessories for radio control aeroplanes is available on eBay. Everyone enjoys the pastime for different reasons but in general, buy the best brands available. The following sections will help you find what you are looking for.