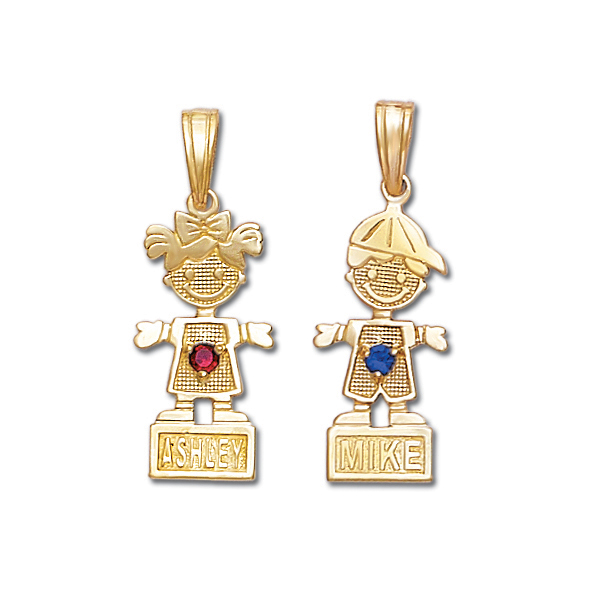 For buyers who enjoy creating their own handmade, one-of-a-kind jewellery pieces, it is a money-saving hobby to have. However, it can be even more cost effective to make jewellery if buyers save money on jewellery making supplies, such as charms, which are used for necklaces, bracelets, and earrings.
Charms range from simple silver pieces to sparkling crystal charms with beads and other embellishments. Charms are a great way to add adornment to any type of jewellery. Letter charms that spell a child's name make a great mom or grandmother bracelet, and adding charms to a charm bracelet creates a unique piece of jewellery for the consumer to wear. Charms are also strung onto necklaces along with beads and other adornments to make jewellery more visually interesting. Buyers have many affordable types of charms to choose from on eBay in order to create inexpensive yet customised and unique jewellery creations such as necklaces, bracelets, keychains, wine charms, and earrings.
Shop by Metal or Material
Another consideration for budget-conscious buyers who want to purchase charms for jewellery making is to shop according to what material the charms are made from. Some charms are more budget friendly than others. Sterling silver charms may cost more than plastic charms, and silver plated charms look like real silver, but do not have the higher price tag.
Silver, Silver Plated, or Sterling Silver Charms
When it comes to purchasing silver charms, the various types may become confusing. Sterling silver charms are created out of real silver. Charms that are just labelled silver without being called sterling silver may not be authentically silver, but they still have a silver look to them. Buyers who are on a budget may want to stick to silver or silver plated charms. Silver plated or silver tone simply means the charms have a silver coating or overlay on them to give them a silver look, but the silver may wear off over time.
Silver charms and beads come in many shapes and styles such as hearts, animals, bells, flowers, wings, and a host of other types. Silver charms are good, affordable options for necklaces, make great additions to beaded bracelets, and are a versatile way to change up necklaces or make keychains more personalised.
Crystal Charms
Crystal charms vary in price according to what they look like. For buyers who wish to add crystal charms to their creations but do not have a lot of money to spend on supplies, small crystal beads or silver charms accented with small crystals may be more affordable options. Another option is instead of using many crystal charms, purchasing one crystal charm that is the focus of the piece is an affordable way to add crystal to a piece of handmade jewellery.
Small crystal charms on a bracelet or necklace add shimmer and sparkle without adding too much to the cost of the jewellery-creating budget. A few crystal charms, as opposed to an entire piece made with crystal charms, is a cost-effective way to add sparkle and stay within the budget.
Gold Charms
When it comes to gold charms, there are several types: gold, antique gold, and gold plated. As with silver, real gold charms are the most costly, and gold plated are simply charms covered with gold plating. Antique gold charms have a bronze, burnished gold look to them, and are an affordable way to add gold to a piece of handmade jewellery. Antique gold charms come in many different styles and shapes.
Gold charms are used to adorn gold charm bracelets, add elegance to a beaded bracelet or earrings, or create vintage style antique bronze necklaces. Buyers using gold charms to make jewellery may want to purchase matching findings for more polished pieces of jewellery.
Plastic Charms
Plastic charms are fun to use, especially for buyers who are making jewellery for, or with children. Plastic charms are inexpensive and made into colourful and creative shapes including animals, flowers, toys, and food items such as cupcakes. Plastic charms are also called gumball charms. These charms add colour to beaded bracelets and charm necklaces and bracelets, and their fun plastic shapes make them easy for kids to use to create their own jewellery.
Plastic charms are also available with letters on them to create personalised bracelets for kids, or friendship bracelets which can be traded with friends. Plastic charms are durable and affordable options for kids who want to try to create their own jewellery too.
Buy Charms in Lots
Another option for consumers to save money when buying charms for jewellery making is to buy the charms in lots. Purchasing many charms in a lot, such as 100 charms, is a great way for buyers to get many charms without having to purchase them in small quantities or individually.
Many types and styles of charms are sold in lots for affordable prices, such as silver charms, crystal charms, and plastic charms. Buying charms in lots not only ensures a great price for a lot of charms, but the buyers can obtain many charms to work with for a longer period of time.
Shop by Charm Size
Shop for affordable charms by metal and by charm size. For instance, small, silver plated charms are going to be more affordable than large, real silver charms. Smaller charms are generally more affordable, unless they are made of pure gold or silver. Small, 5 mm charms are whimsical and visually interesting, and affordable small charms means that consumers are able to purchase more of them to add pizzazz to homemade pieces of jewellery.
Another option is to purchase a larger charm and make it the focal point of the piece. Doing this may be the same price as a lot of smaller charms, but it makes an effective statement piece of jewellery even more interesting.
Which Charms to Purchase
Buyers looking to purchase affordable charms have many choices. Consumers should select the type and style of charm depending on their personal aesthetic preferences as well as the type of jewellery they want to create with the charms.
Type of Charms

Uses

Prices

Silver Charms

Necklaces

Bracelets/charm bracelets

Keychains

Hair jewellery

Varies according to authenticity of silver

£-££

Gold Charms

Necklaces

Beaded necklaces and bracelets

Charm bracelets

Keychains

Varies according to authenticity of gold

£-£££

Plastic Charms

Kids' jewellery

Beaded bracelets and necklaces

Name/alphabet bracelets

The least expensive type of charms

£

Beaded bracelets

Necklaces

Keychains

Wine charms

Varies according to size and how many crystals

£-£££
Charms vary widely in size, shape, and style, so consumers have the opportunity to select charms based on colour, metal or material, and size in order to create the most personalised, customised jewellery for their own use or to give as gifts. Making jewellery does not have to be an expensive hobby. Consumers are able to create stunning pieces for low prices by shopping carefully for affordable charms.
How to Buy Affordable Charms for Jewellery Making on eBay
Purchasing charms on eBay is a great way to get affordable supplies to create handmade jewellery and keychains. There are several ways to shop for affordable charms, but first you need to navigate to charms using the home page or any internal page of eBay. Once you see all of your options, you can begin to narrow the search by price range, material the charms are created from, or size of charms. You can also do a specific search by keying in search terms such as "charm lots" to see bundles of many types of charms.
Ask the seller about the charms he or she is offering by clicking the "Ask a Question" button on the seller's page, and see what types of bundles he or she is offering for an even lower price on charms. Pick up your charms in person from a local seller, and cut costs further by alleviating shipping charges.
Do not forget to go back and leave the seller feedback after your transaction is finished; this is a great way for sellers to improve the buying process for purchasers, and your feedback helps other consumers make wise purchasing decisions.
Conclusion
Making jewellery is a creative way for consumers to express their personalities, and it is also a cost-effective way to enjoy beautiful jewellery without paying high retail prices. Making jewellery is even less expensive when consumers buy jewellery making supplies and charms on eBay. Charms add life to charm bracelets, create focus on necklaces, and add shine and sparkle to beaded bracelets and handmade keychains or wine charms.
There are many different types of charms, which make jewellery making an even more personalised experience. Consumers can create vintage gold steampunk style necklaces, or use chunky plastic charms to make colourful bracelets for children. Funky feather charms add an updated, trendy look to necklaces, and candy charms are trendy, and look sweet when paired with colourful beads and crystal charms. Creating jewellery is a rewarding hobby, and it is even more satisfying when it does not cost a lot to buy the supplies to do it.