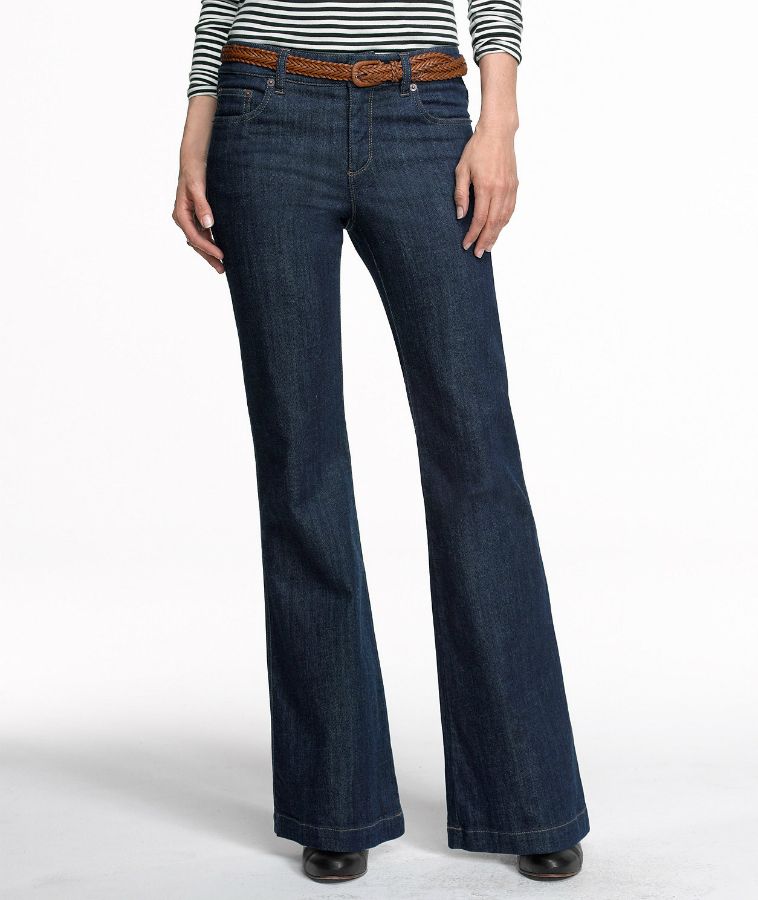 Shopping for women's designer jeans can be frustrating. The brands desired may be totally out of budget, finding the right sizes could be difficult, and traipsing from store to store can be time consuming. Shop for affordable designer jeans on eBay for a much simpler and convenient experience. Many sought after brands of designer jeans for women are available on eBay in a wide range of styles, colours, prices, and types.
Purchase designer jeans new or used with just a few clicks. Don't spend extra time going from store to store; buying designer jeans online will save time and money. Get the perfect pair of designer jeans for the right price in mere minutes. Buying designer jeans has never been so easy. Get great brands at great prices and add a couple of pairs of trendy designer jeans to your wardrobe. Don't miss out on the trends simply because designer jeans may be expensive; simply find them for a better price on eBay.
What to Consider Before Buying Affordable Designer Jeans
Before buying designer jeans, know what size the consumer typically wears in jeans. Take a soft tape measure and measure around the waist due to the fact that some designer jeans go by waist size rather than numerical sizing such as 6, 8, and 10. It's also important to know the proper length that is needed, since designer jeans can sometimes be measured in leg length as well as waist length. Petite women will need a shorter leg length. Knowing both of those numbers will ensure that the designer jeans will fit properly and returns will be unnecessary. Have a budget in mind when shopping for designer jeans. Only look for jeans that are in the desired price range to avoid overspending.
The consumer should consider what types of jeans are needed. Does the buyer only need one pair of great, high-end jeans, or a couple of pairs of weekend jeans that are less expensive? Does the consumer want to try the new coloured jeans trend, or simply purchase a more timeless style of designer jeans? Flip through a magazine or look online first to consider what brands, styles, and colours of jeans that are wanted before shopping on eBay for designer jeans.
Types of Affordable Designer Jeans
There are many types of designer jeans on eBay. Some brands are very popular and the consumer will see often, such as Marks & Spencer, 7 For All Mankind, Juicy Couture jeans, Ralph Lauren jeans, and for the budget savvy consumer, H&M jeans . Each designer makes different styles of jeans, so it's really up to the consumer's individual tastes and preferences when it comes to what type of jeans are chosen.
Designer jeans can add freshness to any woman's wardrobe, and look great with a multitude of looks whether it's a walk through the park on a sunny day or an evening out with girlfriends for cocktails.
Skinny jeans, also sometimes called jeggings, are jeans that fit very tightly. These jeans are stylish for men and women and come in a range of colours such as black, white, blue, and other colours, too. Some popular brands of designer skinny jeans include Topshop, KRISP, and Apple Bottoms jeans . Skinny jeans usually have some stretch to them and may be made with a little Lycra as well as cotton so they will fit comfortably. Skinny jeans are very fashion forward right now, and look great when paired with a long tunic and boots or heels. Skinny jeans that are too tight will be unflattering, so shop the proper size for the best fit when looking to buy skinny jeans.
Skinny jeans and jeggings may be in the same category, but their main difference will be stretch. Jeggings may have more give and stretch to them than skinny jeans, and they may feel more like a legging than a pair of jeans when the consumer wears them. They will also fit more snugly against the body, so be mindful when shopping for skinny jeans as jeggings will probably come up in the same search, but they will fit a bit differently.
Flared jeans, or boot cut jeans, end at the ankles with a flared out bottom. These jeans are quite flattering on women with hourglass figures, and they can balance out a woman that's worried about being larger on top. Flared jeans also have a vintage flavour to them, which is very popular. Brands like 7 For All Mankind jeans and Marks & Spencer jeans are cute flared jeans. Flared jeans go well with boots, heels, or wedges, and make a statement with casual wear.
Flared jeans should fit properly throughout the thigh and hip area and fall straight down to the flare. They shouldn't be too baggy throughout, or will give the illusion of the buyer being larger than she actually is. A great fitting pair of flared jeans can be very figure friendly. Flared jeans can be coloured, distressed, or cropped for warmer weather.
Embossed Jeans
Embossed jeans are jeans that have detailing on the back pockets and the front buttons. These jeans can be embellished with embroidery details, or rhinestones and crystals to add some elegance to the jeans. One popular brand of embossed or rhinestone jeans are Victoria Beckham jeans, for Rock & Republic. These jeans have rhinestone crowns, stars, embroidered angel wings, or flowers on the back pockets and they look very glamourous and sophisticated. Pair these gorgeous jeans with a pretty top for an elegant night out look with heels.
Rock & Republic jeans offer many options for pocket decoration. These take designer jeans one step forward and make them look very unique and interesting. They are quite expensive in the stores, but find a great pair for a lower price shopping online. Guess jeans also make a variety of designer embossed jeans.
Coloured/Patterned Jeans
A newer trend, coloured and patterned jeans are a great way to add interest to an outfit. There are jeans that are available in every colour of the rainbow, as well as patterns such as polka dots, animal prints, and floral designs. These jeans should pair well with an understated top so the focus won't be drawn away from the patterns and graphics of the jeans.
Brands that make coloured jeans include Miss Selfridge and Marks & Spencer's. Buy a pair of floral patterned jeans from brands like H&M and Abercrombie & Fitch. A pair of patterned jeans will bring your wardrobe for the coming year up to date and current.
How to Buy Affordable Designer Jeans on eBay
Buying women's designer jeansoon eBay is a lot of fun. You may end up finding jeans you never thought you'd find for great prices online. Brands like Alexander McQueen, Juicy Couture, and Ralph Lauren all make quality high-end jeans that you'd pay a fortune for in stores, but on eBay, those prices are much lower. First, search jeans to see all of the available options. Select Women's Clothing, then narrow the search by brand, size, or style to find exactly what you're looking for. Make sure you know your size and the type of jeans you're looking for to make shopping a breeze. Only shop in your price range for the easiest way to keep to your budget.
Next, check that the merchants you are looking to purchase designer jeans from are Top-Rated Sellers and have a large amount of great feedback from other buyers. Then see if buyers are selling more than one product you want so you can bundle your purchases together for lower shipping costs. To alleviate shipping costs altogether, arrange a pickup from a local seller if possible. Before buying, get to know the seller and communicate with them to ensure you're buying the exact pair of jeans you want. Ask for more images if needed, or additional details about the jeans. You'll get the best shopping experience possible on eBay, and you'll probably be able to get several pairs of designer jeans for what you would have paid for one in the stores.
Conclusion
Even if the consumer's budget doesn't allow for designer jeans shopping at high-end retailers, it may be worthwhile to find the jeans the consumer desires on eBay. Quality designer jeans can be purchased for lower prices, and many styles are available as well as sizes and colours. The convenience of shopping for designer jeans online is unmatched, and it is a time and money saver for every consumer. Consumers shouldn't think that designer jeans are out of reach just because they don't have the money to walk into retail shops and purchase them; usually, the same jeans and styles are available on eBay and within reach financially.
The right pair of designer jeans can look perfect for casual daywear, then be dressed up for evening with the right accessories, top, and shoes. Designer jeans are a worthwhile investment because they are typically made from higher quality materials than lower-end jeans, so they should last the consumer longer and be able to be worn and enjoyed for years to come. Styles and trends may change, but designer jeans are always on trend and a timeless way to add to any consumer's wardrobe. A great pair of designer jeans also fits better and can be more flattering to the body than a pair of less expensive, lower-end jeans. Designer jeans should be a staple of every consumer's wardrobe, no matter what the budget constraints are.