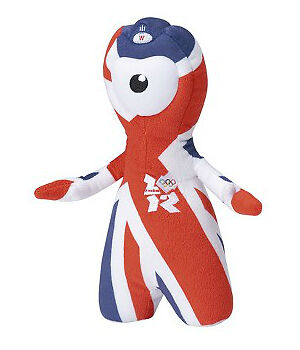 The 2012 summer Olympics were hosted in London, often referred to as London 2012. The Olympics are a multi-sport major international affair celebrated in tradition of the Olympic Games. London is the first city to host the modern Olympic Games three times. The Games made use of arenas that were already in existence, in addition to building a new arena. London was thought of very highly because of their great organisation, volunteers, British military, and public enthusiasm for the games.
There were many other firsts for the London Olympics, making it very memorable. Michael Phelps became the most winning Olympian of all time with 22 gold medals. Saudi Arabia, Qatar, and Brunei entered female athletes into the games for the first time ever, resulting in every eligible country now sending a female to at least one Olympic game. Also, women's boxing was added making every sport in the Olympics now have females competing. With all of the excitement of firsts, the excellent job that London did hosting the Olympics, and favourite Olympic athletes, there is a necessity for affordable memorabilia from the 2012 London Olympics. There are key features to consider when purchasing memorabilia including: the background on Olympic collections, Olympic-quality sports gear, understanding official memorabilia, and knowing how much the memorabilia is worth.
Olympic Collections
The Olympic Philately, Numismatic, and Memorabilia Commission is responsible for telling the IOC, International Olympic Committee, how stamps, coins, and products commemorating the Olympics games should be dispersed. It is natural that games so world renown would leave souvenirs and collectibles behind. Memorabilia includes any item that is remarkable and worthy of remembrance. Olympic memorabilia is unique because of the rare timing of the games, every four years. There are a variety of occasions that Olympic memorabilia can remind a buyer of including: the lavishness of the opening and closing ceremonies, boycotts, political protests, and many other significant events that play out over the course of the Olympic Games.
The first games of the modern era took place in 1896 and stamps were issued to balance the budget of the organising committee. London 2012 also sold memorabilia in an effort to help pay for some of the games. The Olympic stamps merged Olympic memorabilia with stamp collectors. Later, in 1951, coins were introduced as Olympic memorabilia and merged coin collectors with Olympic memorabilia. Olympic memorabilia promotes the culture, history, and Olympic ideal. Olympic memorabilia can be purchased at collector shops, Olympic conventions, auctions, and the online auction website, eBay.
Olympic Quality Sports Apparel
One of the most common replicated and wanted items from the Olympics is the clothing. The clothing is made specially for this occasion. In the Olympics, a hundredth of a second can make the difference between gold and silver. Therefore, the athletes apparel makes a huge impact on the competition. There are strict rules and regulations regarding apparel set forth by the International Olympic Committee to ensure that no one has a competitive advantage. Sponsors donate sports gear, such as shirts, to the Olympic teams and athletes. The reason this sports apparel is more expensive than typical sports apparel is because it has to be approved by the Olympic Committee. The Olympic athletes speak about the type of clothing they are wearing, if they mention it is a prototype or modified, generally speaking that means it is going to be more expensive. Researching online forums provide valuable information on the prices and quality of Olympic apparel. If the apparel claims to improve performance, it is going to be more expensive in comparison to the average Olympic apparel.
Understanding Official London 2012 Memorabilia
A typical consumer may wonder what the difference is between official London 2012 memorabilia and any other product he or she is able to buy that says London 2012. Official London 2012 memorabilia is licenced merchandise developed to bring meaningful connections between the games and buyers internationally. Once the buyer has decided that he or she would like to buy official memorabilia, it is important to be able to tell if it is official. All official London 2012 memorabilia has a hologram to prevent any counterfeiting and ensures that the product is 100 percent authentic. It is important to take proper care of official London 2012 memorabilia, specifically it should be kept out of direct sunlight. The sunlight causes the memorabilia to fade, and ultimately causes it to decline in value. If the memorabilia being purchased does not mention that it is official, the price should be significantly less.
Types of 2012 London Olympics Memorabilia
Common London 2012 memorabilia include: badges and pins, shirts, clothing, photographs, cards, and guides. There is a wide variety of badges and pins from London 2012. A popular pin is the Team GB Union flag with Union Jack of London 2012 Olympic logo tie coat pin badge. Obviously, autographed items sell for a higher price than typical memorabilia. Some buyers are huge fans of a specific athlete, look forward to receiving an autograph, and showcasing it. Other buyers are just looking to support their country and own some type of memorabilia from the Olympics.
| Type | Description |
| --- | --- |
| Badges and pins | More affordable option |
| Clothing | Olympic quality, performance enhancing and non-performance enhancing |
| Photographs | Autographed and not autographed photos of the athletes |
| Guides | Step-by-step recollection of the games including biographies of the athletes |
Beginning collectors may start off by collecting badges, clothes, photos, or guides. Pins and badges are typically less expensive than the other Olympic memorabilia, making it a good starting point. The two main Olympic memorabilia include the rings and torch. The rings and torch are the most significant symbols of the Olympic games.
Knowing How Much the Memorabilia Is Worth
If an amateur Olympic collector was asked how much a torch costs, he or she would probably not know the answer right away. One of the biggest reasons people end up overpaying for Olympic memorabilia is because he or she does not know how much it is worth in the first place, and they are afraid if they do not purchase it right away, it may no longer be available. For the budget conscious shopper, it is important to perform research and find a fair price. If the buyer goes into a sports memorabilia shop and builds a relationship with the worker, usually he is going to tell the buyer an honest and fair price. Before the buyer gives in right on the spot and buys it from the sports memorabilia shop, it is advised to check eBay. Many times, sellers post items for much lower prices than they are actually worth. There are local sports memorabilia conventions where buyers can talk to many different sellers and be able to find fair prices for items they are looking for.
Conclusion
The 2012 London Olympics was an exciting time, so it is obvious that many people would like a souvenir, collectible, or memorabilia to remember it by. There are some features a buyer must consider in order to purchase 2012 London Olympic memorabilia at an affordable price. Major features to consider include: the background on Olympic collectibles, quality sports apparel, understanding official memorabilia, and knowing how much the memorabilia is worth.
Olympic collectibles started with stamps as a way to budget the organisation. If buyers are looking for clothing, a cheaper way to purchase it is to ensure that the clothing is not performance enhancing. Performance enhancing clothing is typically more expensive. One simple way to tell if sports memorabilia is officially from the 2012 London Olympics is verifying that there is a hologram on it. The hologram signifies the legitimacy. Finally, one of the most important factors in purchasing affordable memorabilia from the 2012 London Olympics is by price checking what the memorabilia is actually worth.