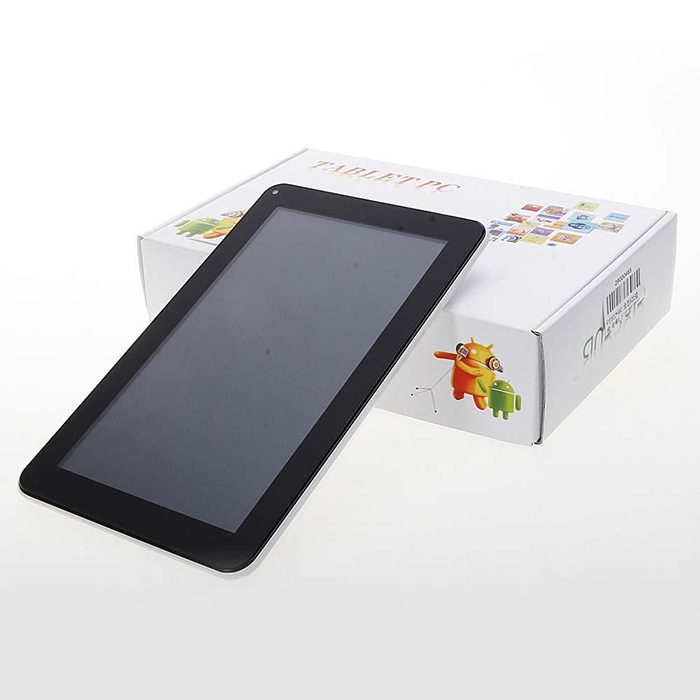 Electronic devices such as iPads, tablets, and eBook readers are quickly becoming ingrained in our society not just as tools to access social media or as devices for pleasure, but as gadgets that are vital to keeping businesses running smoothly and efficiently. iPads and tablets allow users to make calls, sort out accounts, and take care of other business needs just as a laptop would, but in a much more travel-friendly form. Similarly, the equally travel-friendly design of eBook readers lets one bring multiple volumes anywhere without taking up valuable suitcase space; some readers can even be used to listen to music and the radio, access the Internet, and watch TV and movies.
Because of their rising popularity and usefulness, these devices are increasingly in demand with, unfortunately, a corresponding increase in price. Luckily for the consumer, learning how to search for and find affordable iPads, tablets, and eBook readers is not difficult. The user merely has to learn a few tips and tricks for getting the most out of his or her money, as well as learn how to use one of the best sites for finding deals on products: eBay.
iPads
There are several incarnations of the iPad, and the affordability of each device varies depending on how recently the item was released, as well as the demand for it and the number of features included on the iPad. One should be familiar with each device so as to get a clear idea of which iPad is the best possible device for one's needs. A retail price range is included for all these iPads is included in a table below.
iPad Mini
The iPad mini comes in 16GB, 32 GB , and 64 GB; each of these versions can have a Wi-Fi plus cellular feature added on at an additional cost. Living up to its title, the iPad mini weighs a mere 308 grammes, and has a height of 200 millimetres, a width of 134.7 mm, and a depth of 7.2 mm. (The iPad mini with Wi-Fi and cellular feature weighs 312 g.) This device is powered by a dual-core A5 processor and has a 20.01 cm (7.9-inch) screen with 1024x768 resolution. Some of the features included on this tablet include a FaceTime HD camera, an iSight camera with 1080p HD video recording capability, Siri the intelligent assistant, and a 10-hour battery life. This device supports AT&T, Sprint, and Verizon.
iPad
The iPad is available in 16, 32, 64, and 128 GB; as with the iPad Mini, one can also purchase Wi-Fi and cellular features for an additional fee. The original iPad has a height of 241.2 mm, a width of 185.7 mm, and a depth of 9.4 mm, with a total weight of 652 g; the iPad with Wi-Fi and cellular feature weighs 662 g. The 24.64-cm (9.7-inch) screen boasts a 2048x1536 resolution and includes a FaceTime HD camera and an iSight camera with 1080p HD video recording capability. The iPad is powered by a dual-core A6X, with quad-core graphics. The iPad supports AT&T, Sprint, and Verizon, and includes Siri the intelligent assistant as well as 10 hours of battery life.
iPad 2
The iPad 2 has 16 GB of memory; also available is a version with Wi-Fi and 3G . The iPad 2 has a height of 241.2 mm, a width of 185.7 mm, and a depth of 8.8 mm, with a total weight of 601 g; the Wi-Fi and 3G version is a bit heavier more, weighing in at 613 g. The 24.64-cm (9.7-inch) screen has a 1024x768 resolution and includes a FaceTime camera and a back camera, with 720p HD video recording capability. The iPad 2 is powered by a dual-core A5 processor. Supporting AT&T and Verizon, this device has a 10-hour battery life.
| | |
| --- | --- |
| Model | Retail Price Range |
| iPad mini (16 GB; 32; 64) | ££ - ££££ |
| iPad mini: Wi-Fi + Cellular (16 GB; 32; 64) | £££ - £££££ |
| iPad (16GB; 32; 64; 128) | £££ - ££££££ |
| iPad: Wi-Fi + Cellular (16 GB; 32; 64; 128) | ££££ - £££££££ |
| iPad 2: Wi-Fi | £££ |
| iPad 2: Wi-Fi + 3G | ££££ |
Comparing eBook Readers & Tablets
As with the iPad, the shopper should consider the pros and cons of eBook readers and tablets ; in this case, the user should examine several different brands of readers and tablets, including their older and newer versions. From there, the user can decide which device has the most advantages while still being reasonably priced. For example, the consumer may find that he or she prefers to own an eBook reader that has 3G or is Wi-Fi compatible, as opposed to one that is not. Or the user may be searching for a large tablet that is easier to do work on. There are many factors to consider when investing in a piece of technology that will most likely be used on a daily basis.
Tips for Buying Affordable Electronics
As emphasised above, looking at different versions of a product and researching the product itself is one of the important steps in purchasing a device for a reasonable price. However, there are many more tips and tricks that the shopper can use in order to buy electronics that are considered 'affordable'. The first is to know the special language associated with the product and/or industry; for example, it is important to know the difference between 'refurbished' and 'reconditioned'. 'Refurbished' means that a product was sent back to the manufacturer to be fixed and was subsequently repaired and then sold. A refurbished item may or may not have been used by the previous owner and often includes a manufacturer's warranty. 'Reconditioned', on the other hand, refers to a product that has been used and fixed up, and usually has a company's warranty but not a manufacturer's.
A working knowledge of remanufactured or reconditioned items can lead to discoveries of very affordable electronics. Another price affecting prices is when the user makes his or her purchase: the prices on gadgets are generally lowest during the holidays. The presence or absence of a warranty is another factor. Many buyers are torn over this issue because, while buying an extended warranty offers buyer protection, it also means more money. It is, of course, ultimately up to the user, but a good fact to keep in mind is this: when buying used, if the warranty inflates the total price to within ten per cent of what the device would cost new, then it is not worth it.
It is a good idea to shop for used electronics online, as this is where they are the most affordable. However, the shopper must be wary of sites that advertise ridiculously low prices but try to ply the user with necessary 'extras'. The user is advised to verify the validity of such sites by visiting websites that have honest reviews from previous buyers.
How to Buy Affordable iPads, Tablets, and eBook Readers on eBay
To start finding affordable electronics on eBay, you must first go to the eBay home page. Next, type keywords relating to your search into the search bar; for example, ' iPad 2 '. From there, you can specify exactly what type of product you want by selecting options such as storage capacity, condition, price, connectivity , and more.
To insure that you are buying from trustworthy sellers, purchase items from sellers who have a 'Top-Rated Seller' badge. This symbol appears not only on the seller's information page, but also on the pages of the products that the seller is offering. A Top-Rated Seller is one who has consistently received positive feedback from previous buyers who received their purchased item quickly and in the condition in which it was advertised. A Top-Rated Seller also must sell a certain amount of merchandise per month and make a certain amount of money per year. If these two requirements are met, then eBay deems them a seller that is trustworthy; thus, so can you.
Conclusion
One does not have to empty one's pockets just to get a device for work or play. Whether the user gets affordable electronics simply by waiting for online stores to have major sales or choosing to do extensive research and find a cheap, refurbished product, there are many ways and opportunities to find those needed and wanted devices at a price that fits within one's budget.
Something that the user should keep in mind is this: one can save money on electronics such as iPads, tablets, and eBook readers; however, when in doubt, it is advisable to spend a little extra on a higher-quality, more reliable model. Gadgets are an investment, and much as the consumer may want to act the miser when it comes to shopping, such purchases do require one to shell out more cash in order to receive better quality and benefits. Finally, the shopper can always turn to eBay for millions of products in an inventory that gets updated every day.