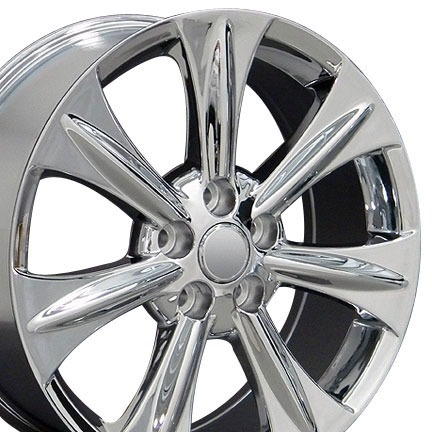 Life is not always easy to handle with work, family commitments, and social obligations to attend to. Trying to find a little down time, the last thing most people have time to do is look for repair parts for the family auto or something around the house. Repair parts, or aftermarket parts as many manufacturers call them, are available for almost every product made.
When something breaks, a couple of questions need answered. One needs to consider if the broken device worth repairing and if the repair is something that can be handled without seeking a professional's help. More importantly, one needs to also take into account the cost of repair. If aftermarket parts can address the repair, then eBay is one of the better places to find a wide variety of parts for a large number of applications. What's more, these parts can often be purchased at good prices on eBay.
Assess the Damage and Repair Needs
Whether dealing with an automobile, a piece of furniture, or a home appliance, when something breaks, one needs to determine what the damage is and what it is going to take to get the item working again. Sometimes, the repair can be simple, such as putting a new battery in the car, and sometimes it is more difficult, such as replacing the compressor in a home refrigerator. The ability to make the needed repairs depends completely on the mechanical acumen of the person who is thinking of doing the repair. So, the first thing that needs to be determined is if the repair can be tackled on one's own.
People can repair many more things than they realise. Humans are a very mechanical species and few people actually are unable to make general repairs around the home or on automobiles. Typically, it is easy to take a look at the broken item, and if one can work out what is broken, then it can be fixed without the aid of professionals.
Simple Home and Auto Repairs
Several home and auto repairs can be done by most people, with just a few simple hand tools and aftermarket parts that are easy to obtain. This is good, because most of the things that need fixing are also important, such as a loose door handle, torn window screen, unhinged cabinet doors, or oil or plugs in the car.
| Repair | Aftermarket Part | Tool | Difficulty |
| --- | --- | --- | --- |
| Replace dead auto battery | Auto battery; consult owner's manual for size and model | Adjustable or boxed-end wrench | Simple |
| Leaking faucet | | Adjustable wrench | Simple |
| Broken door handle | | Phillips-head Screwdriver | Simple |
| Torn wiper blade | | Flat-head Screwdriver | Simple |
Of course, more complex repairs, such as replacing a hot water heater, take additional tools and multiple parts. Nevertheless, having a few tools around for those small jobs can keep many small issues from becoming major ones, if left unattended.
A Little Help
One thing that helps determine how difficult home or auto repairs may be to perform, as well as what aftermarket parts are needed, can be found in home repair and auto repair manuals. Perhaps it is one of the many Chilton ' s Auto Repair Manuals, or something from a magazine such as Popular Mechanics, whatever the source, there are repair and maintenance manuals for just about every repair that can be done. Many of these manuals are hard-backed and made of durable materials to stand up to the job site or work space.
Know When Not to Replace
The next questions that need to be asked when looking at repairs are whether or not the item is worth repairing, if replacement is a better option, and if the cost of repair is less than replacement. Many people have items that they just keep on replacing parts on, no matter how many times they have to do the repairs. Sometimes this is out of necessity; it is easier to replace a car's radiator than it is to buy a new car, but if the transmission and engine are both damaged, then it might be time to get something better.
However, many items can be given longer lives with regular maintenance and by replacing worn parts with aftermarket parts. This holds as true for a clothes dryer as it does for a automobile. With so many aftermarket parts available, people can make things last longer.
Determining What Aftermarket Parts to Buy
Hopefully, when something needs repair, the part needed is obvious, such as a broken window pane. But, more often than not, the part that is needed has a corresponding part number that must be matched for the repair to be effective. Along with the aforementioned repair manuals, owner's manuals are a great place to find part numbers. If all else fails, it makes sense to go online and search for the company website. Many manufacturers have lists of parts for their products and printable manuals. It is easy to determine the parts needed by looking at the broken part and matching it with the parts list from the manufacturer.
When shopping for aftermarket parts, there is more than one type of aftermarket part that is available for consumers, and the differences are important to know. Aftermarket parts are made by original equipment manufacturers, or OEM, such as Ford, which makes aftermarket parts for its vehicles. However, third-party companies may also manufacture parts that can be used on Ford vehicles. In many cases, these types of aftermarket parts are every bit as good as those from the original manufacturer, but they cost much less. Consumers can find both OEM and third-party aftermarket parts on eBay.
Remanufactured parts are also aftermarket parts; someone else purchased aftermarket parts to repair another aftermarket part. This is seen in auto parts often, where a starter or alternator is rebuilt and sold as a replacement part.
Disposable Aftermarket Parts
Many items that people purchase and replace all the time are not thought of as aftermarket parts, but they actually are. If one purchases a new set of lamps for the living room, it is useless unless they have light bulbs. Light bulbs, stove top elements, and tyres are all disposable aftermarket parts. They have a limited useful life span, but are essential in order to use the item to which they are attached. It is important not to overlook these types of aftermarket parts and keep a few extras on hand, within reason, for quick repairs. eBay's large inventories of such products make it easy to acquire spares of these parts. The website offers many aftermarket parts under categories such as 'Garden & Patio' and 'Vehicle Parts & Accessories'.
Be Ready for Trouble
Seldom is someone waiting for something to break, especially something big, so being prepared with a few things around the house is a good idea. Some of the aftermarket parts to keep on hand are washers for faucets and hot and cold water taps, filters for home filtration systems, vehicle headlights and taillights, along with many others.
Tools are needed to install many aftermarket parts, and so having a good set of basic tools around the house is a good idea. Some of the items include adjustable wrenches, screwdrivers, allen wrenches, hammers, torch, and adjustable pliers. Speciality tools for certain jobs should also be kept around, but they must to be matched to the individual need.
As one searches eBay for aftermarket parts, it is easy to see that the website caters quite well to do-it-yourselfers. Therefore, finding any of these parts on eBay is not a challenging prospect.
Buying Aftermarket Parts on eBay
No matter what the aftermarket part might be, chances are you will find it on eBay. Depending on the part, you may need to search around the website a little to find exactly what you want, but persistence can pay off. To begin your search on eBay, simply start with a keyword search. This is done by entering the name or description of item you are looking for in a few words, such as, "Audi Q5 brake pads". When the results page opens, select 'Vehicle Parts & Accessories' from the categories list and start your shopping. Keyword searches can be conducted from any eBay page. Ensure that you click on the item you are interested in, and read all available information on the item, including payment methods accepted by the seller and seller ratings so you know who you are dealing with.
Bundling Can Save You Money
One thing that many eBay shoppers take advantage of is bundling items to save shipping charges. Whatever you are looking for while on eBay, if you can find multiple items you need being sold by one seller, ordering all of them at the same time from the seller may yield cost savings. Be sure to verify this with the seller first.
Conclusion
No one likes it when something breaks and needs to be repaired; for most it is a choice between paying a repairman or doing it themselves. Keep in mind that some repairs need to be performed by trained professionals, so safety is important.
Those who decide to take on repairs on their own need tools and aftermarket parts, in addition to a little guidance. Before doing any repairs, it is important to take a moment and asses the repair that needs to be done and determine if one has the ability to do the repair, if the item is worth repairing, and if the cost of repair is preferable to the cost of replacement. If moving ahead is the answer, then one must look up the part in an owner's manual, repair manual, or online, and decide what aftermarket parts and tools are needed for the job. The decision to buy new or remanufactured aftermarket parts is also an important part of the process, depending on the desired level of quality and one's budget. No matter what one's choices may be, eBay makes it easy to purchase the right aftermarket parts that one needs to get items working again.