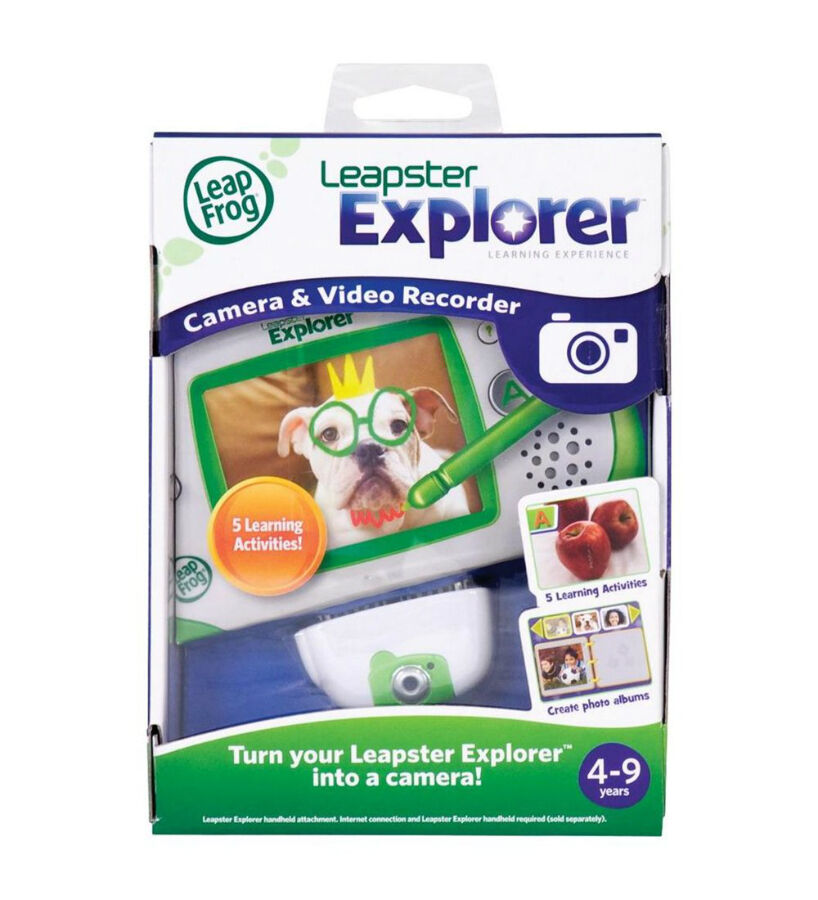 When coming to buy toys for children it can be difficult to pick out the most suitable models from the high street with a limited selection to choose from. Buying online from such sites as eBay can provide a much more efficient platform to search on, especially as the thousands of potential learning toys for kids being can be reviewed next to each other and then delivered to the front door.
What Are Learning Toys for Kids?
Game manufacturers have developed these sorts of toys for youngsters with the intension of coercing them into learning by providing them with an enjoyable pastime. They come in different designs for a variety of ages, something that can make it difficult for some parents to differentiate between. Below is a run through of some of the different types of learning toys that can be found on the market, although doing individual research is advisable in relation to the child in question.
Types of Learning Toys
Alphabetical/Reading – Teaching kids to read and write is perhaps the main consideration for most parents. From teaching toddlers how to recognise the different letters of the alphabet to children learning how to pronounce more difficult words, there are a whole host of educational toys for kids with this in mind. A good innovation in this field is by the LeapFrog Company who have developed the 'tag' reading system – a device that 'speaks' words out loud and thus allows children to associate letters on the page to how they should be pronounced.
Writing/Drawing – A child's control over their handwriting is an important and sometimes crucial aspect that can really affect their ability to learn growing up, especially in school. Enjoyable toys that allow them to practise their writing or drawing ability can be extremely important. Some dry-wipe boards and different writing utensils are useful to look into.
Mathematical – Learning how to add up efficiently and quickly can also become an important factor in a child's early educational career. Counting blocks, times-tables posters and abacuses are types of mathematical learning toys for kids that should be considered alongside calculators and protractors.
Scientific/Geography – For children with an interest in the world and how it works then look into toys such as binoculars, telescopes, simple maps and globes which may push them further into pursuing this attraction.
Musical – There are many basic children's instruments that have the intention of teaching the child basic rhythmic patterns and developing their creative side. They can range from babies maracas to small basic guitars for older children to learn on.
Electronic – Modern innovations for children's learning toys has come with the onset of electronic devices such as touch-screen tablets. They can provide a much well rounded learning experience and have many different features which can keep some children occupied for extended periods of time. Electrical versions of more conventional items such as drum-kits and interactive toys can also be found, for example the My Pal Scout toy that 'talks' to the child.
Age Considerations for Learning Toys
Deciding which type of toy to look out for on the internet is the first step in making a purchase, but then understanding whether it will be suitable for your kids can be more tricky. Also, as children get older then it may worry parents that they could quickly grow out of using the particular toy. Remember that it is as easy to sell on eBay as it is to buy – a lot of learning toys can be sold on as there will always be a market for them.
The table below highlights how children will develop at a certain age and a selection of examples to use as a shopping guide:
| Age Bracket | Description | Type of Toy |
| --- | --- | --- |
| 0-6 months | Babies between these ages are sensing the new world as best they can, using their eyes mainly to grasp at information; visual toys which they can focus on are suitable for babies up to 12 months. | Crib toys, baby mobiles, music boxes, stuffed animals, rattles. |
| 6-12 months | As babies get older, develop the ability to crawl and grasp at objects they can experience more advanced toys to develop their motor skills. They can sometimes develop into having a favourite toy which they associate with pleasure. | Building blocks, soft balls, baby books, push vehicles. |
| 1-2 years old | Toddlers become much more active and in need of a visual and touch activities to keep themselves entertained for longer periods of time. Games that require their involvement will suit them. Also provide them opportunities to express themselves at a really basic level. | Colouring pens, Play-Doh, small outdoor swings, musical instruments, pop-up books. |
| 3-5 years old | As children grow up they are developing a whole host of basic skills that need encouraging. The vast majority of kids will have learned how to talk and walk by this age so more advanced toys that can assist with them learning how to develop personal characteristics is preferable. Toys that will prepare the child for their school years are imperative too, in terms of them reading and writing. | Writing utensils, dry-wipe boards, LeapFrog products, magnets, cameras, puzzles, outdoor games with balls, slides. |
| 5 and above | During their school years aged 5 and above, children will start to understand the difference between fun, pleasurable activities and perhaps more 'dull' educational ones. Introduce electronic devices to keep them interested in learning and reward good behaviours with the opportunity to play with more enjoyable equipment. | Touch-screen tablets, musical equipment, bouncy castles, quizzing puzzle games, building equipment. |
Buying Considerations for Toys
· If a child has an interest in a certain topic or seems more accustomed to a certain genre more than others, then consider this before coming to make a purchase. A gifted child with numbers may respond fantastically well to mathematical challenges or playing with pretend money.
· Also consider if the child is more responsive to certain themes or brands that have linked up with toy manufacturers. For example, there are many Toy Story products on the market along with Disney or Winnie the Pooh characters which could interest a younger child even further into learning.
· There are some toys made by the same company that can suit different age ranges. For example, Lego have produced their Duplo range which is suitable for toddlers and younger children to play with, whilst their Technic range is more complicated to construct and therefore better for older kids to have a go at.
· If worrying how long a product can be enjoyed for by the child in question, then splashing out on a youngster may not seem to make financial sense. However, if planning to have more kids at a later date then this concern can be reduced. The quality of the toy must be good enough to withstand extensive use however for them to be useful at a later date – bear this in mind when coming to make the purchase.
· Remember to provide sufficient parental supervision for children at all ages when they play with their respective learning toys.
Using eBay to Buy the Appropriate Learning Toy
As noted previously in this guide then eBay is a fantastic place to shop as many parents, whose children have grown out of their toys, will have listed them on the site lower prices than they would be usually on the high street. Also, eBay offers the chance to ask the seller a question by clicking on their profile and clicking the 'Contact Member' link on the left-hand side of the page. If the toy is being listed as a 'used' item, then asking if it is appropriate for your child's age can be an astute ploy.
The following section will look at how to search for learning toys on eBay.
Keyword Search – If the particular brand or type of toy is known, then typing this into the search bar can bring up all the desired results.
Category Search – To generally browse all the listings that sellers will have listed for educational toys then bring up every result listed in the relevant category. To do this select the 'Toys and Games' selection from the 'Sports & Leisure' category on the eBay homepage. Then select the 'Educational Toys' section and review the results.
Narrow the Search – The returned search results may be too plentiful to scour through to pick out a relevant toy for your needs. It is possible to narrow the results down by an educational area such as 'Science/Nature' or 'Reading/Writing' or pick out a certain theme that might interest the child such as Toy Story learning toys. It is also possible to bring up the toys relevant for certain age levels which can help with buying age appropriate learning toys.
Sort By – To bring the most desired results up to the top of the listings then the educational toys can also be listed by such aspects as the lowest price or soonest ending items.
Conclusion
There are many different learning toys that can be purchased to suit children of all ages and all learning abilities. Think about whom the toy is being bought for and whether it will suit their capabilities before making a purchase. Buying on eBay will allow users to browse through many of the different listings and potentially find items at a rate less expensive than elsewhere. Remember to stay safe when buying on eBay and be up to date with the Safety Centre before making a purchase.