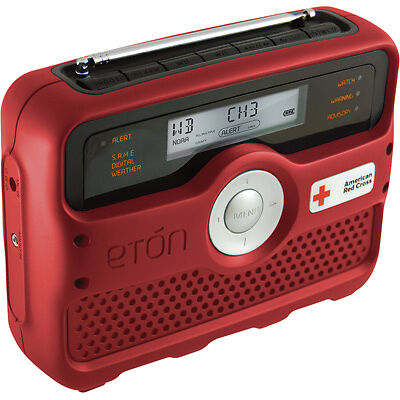 Amateur radio transceivers are a combination of a receiver and a transmitter on a shared circuit. The receiver is responsible for accepting radio signals, and the transmitter broadcasts a signal to other receivers. Novices should consult with experienced ham operators, called Elmers, about which model best suits them. There is much debate as to whether or not one should buy used equipment. Ham operators, before assembling a rig that suits them, need to determine how and where their radio is to be set up. There are both permanent and portable transceivers available, and how the rig is used can help amateur operators choose between certain models.
Additionally, amateurs must know which frequencies they can operate their transceivers on. The frequencies one may use depends on the type of FCC license. Ham operators need to do their homework and determine what type of rig they want and can find a decent transceiver from a trusted Elmer or online on a site like eBay.
Radio Band Frequencies
Transceivers can operate on a variety of frequencies, and which ones a ham can use depends on the operator's FCC license. Frequencies are measured in cycles, and the unit of cycles per second is a hertz, often listed as Hz. There are two main formats for frequencies: Ultra High Frequency (UHF) and Very High Frequency (VHF). Transceivers are typically designed for either UHF or VHF bands.
While "all in one" radio band transceivers may be tempting to buy, there are two foreseeable drawbacks. The first is a ham operator may not need or even be permitted to use all frequencies, making it a waste of money. Moreover, if the transceiver breaks and needs to be repaired, then the operator must wait until it is fixed to receive and broadcast signals. Choosing the right transceiver involves the operator knowing which frequency he or she wants to use.
UHF
UHF bands range between 400 and 512 MHz. Amateurs in densely populated areas prefer UHF because there are more channels to use. Although UHF communication typically does not cover the distance VHF does, there is less risk of faraway radio broadcasts interfering with local signals. Therefore, UHF transceivers are a great option for regional communication. Additionally, those operating locally do not need a large antenna, making UHF favourable for mobile units. Anyone who wants to operate a transceiver needs an FCC license to use UHF bands.
VHF
VHF bands cover 130 to 174 MHz. Although there is less radio space, operators who want to broadcast far and wide favour VHF. VHF frequencies are ideally used outdoors; however, if using VHF bands on a base unit, then the operator should have an external antenna, preferably in a high place. Mountains, trees, and other rugged terrain can inhibit the broadcasting of radio signals. Like UHF band use, broadcasting from a VHF transceiver requires FCC licensing with the exception of MURS at 150 MHz.
Types of Radio Transceivers
Operators need to know what kind of transceiver they need to build their rig. Permanent set-ups, referred to as base stations, can have elaborate equipment to accommodate a variety of frequencies. Mobile transceivers refer to any portable unit, whether built into a vehicle or handheld. There is also software and hardware available to convert a computer into a transceiver. Other transceivers are designed specifically for emergency communications during power outages and natural disasters. Regardless of what type of transceiver an operator chooses, if using verbal communication, it is advisable to choose a model with a good microphone. The sections below have details of each style of transceiver and the pros and cons of each model.
Base
A base unit, also known as a fixed unit, refers to transceivers and other rig equipment that is in a permanent location, such as a home or an office. Base units are for ham operators that do not plan on travelling with their rig. Because wall outlets power a base unit instead of batteries, they can be designed to be powerful and broadcast far reaching signals. A large antenna can help with increasing the range of the bands. Base units are often used to communicate with people in distant places. Many amateur radio operators with base units find themselves sinking a lot of money in their rig because these units are so powerful. Yeasu, Kenwood, and Icom are three trusted brands that manufacture top-notch base units.
Mobile
Mobile transceivers cover a wide range of options. Some mobile transceivers are as large as base units and can be found in vans and other accommodating vehicles. Other mobile transceivers are handheld devices that can be easily carried and transported. Novice ham operators often choose a handheld unit as their first transceiver because they are generally less intimidating and easier to use. Many mobile units are compatible with VHF radio bands, although UHF mobile transceivers can be occasionally found.
Computer
There is no doubt computers are versatile machines, and there is now software and hardware available to convert a PC into an amateur radio transceiver. Tech savvy operators can convert an old PC into a transceiver by modifying the hardware and installing special software. There are even mobile apps available for smart phones and tablets that do not require any special equipment. As convenient as these may be, some people prefer to have a more authentic experience and opt for a mobile or fixed rig.
Emergency Communication
Some people keep an amateur radio transceiver around for emergency communications only. These types of transceivers are used to listen in on and sometimes speak with emergency personnel. These types of transceivers are referred to as "emComm". Anyone interested in purchasing an amateur radio for emergency communications should consider how far they want to receive and broadcast signals. UHF bands are best for operators who only need to communicate with local entities, and VHF is best for those in rural settings or a ways from emergency personnel.
| Type of Transceiver | Pros | Cons |
| --- | --- | --- |
| Base | Uses power outlets instead of batteries; potentially powerful output with right equipment | Not portable and often expensive; requires large antenna to broadcast signals to distant places |
| Mobile | Portable, either installed in vehicle or small handheld device, that can go virtually anywhere | Typically does not have the power base models have; relies on batteries and other power sources that drain |
| Computer | Not required to buy a lot of equipment and can use pre-existing PC; often least expensive but some hardware modifications required | Lose the experience of operating a true rig |
| emComm | Either base or mobile units available; range depends of antenna and output | Only used for emergency communication; not a social hobby |
Depending on the make and model, each type of amateur radio transceiver can operate on either UFH or VHF radio bands. Operators must decide which type of unit is desired and have a license for the frequencies they want to use.
How to Buy Amateur Radio Transceivers on eBay
Once you have decided on the type of transceiver you want for your amateur radio rig, it is time to begin your search on eBay. Type "ham transceiver" or "amateur radio transceiver" in the search bar for a comprehensive look at what eBay has to offer. Include different keywords in your search to limit the scope of your results. For even more help enhancing results, check out eBay's Search Tips page.
eBay allows shoppers to custom sort results based on several priorities. Arrange items by price, either highest to lowest or lowest to highest; eBay even has an option to factor in shipping costs to give customers a truer estimate on the total price. Transceiver seekers can also choose to sort results by new or used condition first. Operators can also list items by distance from seller and time left in the auction.
After finding a transceiver that suits your preferences and fits your budget, be sure to read the listing in its entirety before you place a bid or make a purchase. If any part of the listing seems unclear, do not hesitate to discuss it with the seller. Find out if the seller offers a money back guarantee for items that do not work. Next, take a moment to research the seller by looking at their eBay user history, paying special attention to the approval rating and feedback. Only buy from sellers with a near perfect approval rating and positive comments.
Conclusion
Whether broadcasting a radio show or having a friendly conversation, ham operators can communicate with others, either regionally or internationally, with various types of transceivers and on different frequencies. Finding the right transceiver is easy if the amateur operator knows its purpose. Fixed units typically need a large amount of space to set up and maintain. Mobile transceivers encompass everything from handheld devices to units installed in cars. Computer software and hardware add-ons allow for amateurs to convert a PC into a transceiver.
Some people like to have a transceiver available for emergency communications. Most of the rigs are portable. A transceiver should have a decent microphone to ensure listeners can hear loud and clear. Some Elmers may advise to stay away from "all-in-one" radio band transceivers and believe it is best to stick with either VHF or UHF bands. Amateur operators should look for a transceiver from websites, such as eBay, or ask a knowledgeable Elmer for advice.