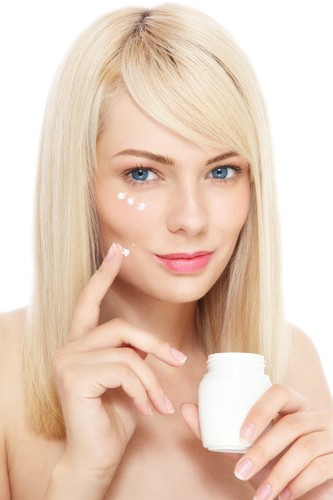 Anti-ageing creams have become a staple product in beauty regimes. There are a myriad of products available for buyers seeking to reduce wrinkles and other telltale signs of the passing of another year. Anti-ageing creams can be bought at nearly every price point, making them readily accessible for most budgets. Shoppers who wish to find great deals can buy their products on eBay, a leading online marketplace made up of a network of independent sellers. eBay offers buyers the convenience of shopping from home, a large selection of products, security, and affordable prices.
To begin searching for anti-ageing creams on eBay is as easy as entering keywords, such as "anti-ageing cream" in the search box that appears on every page. From there, shoppers can easily narrow down their search to find exactly what they want with ease. Before buying anti-ageing creams on eBay, buyers should learn more about the shopping experience and research individual products.
How to Start Shopping on eBay
Before shopping on eBay, it may be helpful to register for an account. Logging into your account before browsing provides a way to connect with other eBay members, monitor items that you are interested in buying, save searches, and complete your purchases. In addition, you can set up a preferred payment method. eBay sellers support a variety of payment methods, including PayPal, which is convenient and secure. Learn more about payment methods by visiting the eBay Help Centre. Also visit the buying basics page to learn more about how to make purchases on eBay.
Research Sellers Before Buying
Buyers can become more confident about making a purchase on eBay by researching the seller. An easy way to do this is to check his or her feedback history, which is made up of comments and ratings left by other eBay members who have bought from the seller. The ratings evaluate specific criteria and the comments provide additional information about the buying experience. When browsing items on eBay, use the feedback history of sellers to gauge their reliability. To make the process of evaluating sellers easier, eBay distinguishes those with high feedback ratings and consistently excellent performance by designating them as Top-rated sellers.
Research Anti-Ageing Creams
Anti-ageing creams vary in their effectiveness and in the ingredients used, so it is a good idea to read the eBay listing and customers reviews carefully, and to use the information to check the manufacturer's site. This is a good way to identify certains features of a product, for example, whether it is organic or vegan. Those with sensitive skin should confirm whether the anti-ageing cream is hypoallergenic or noncomedogenic, which means it should not clog the pores.
Set a Price Range for an Anti-Ageing Cream
Research also gives buyers an idea of a fair price for any given product. Some anti-ageing creams are very expensive, but there are more affordable and effective options. Comparing prices of products may help buyers to save money by allowing them to identify the most expensive anti-ageing creams. eBay helps buyers to stick to their budget by providing a price range feature, which can be set so that only listings that fall within that price range are displayed.
Consider Personal Needs and Daily Routines
Buyers should consider the results that they want from using the anti-ageing cream. The signs of ageing take many forms, from sagginess to puffiness, and products are often formulated to address a particular need. For example, an anti-ageing eye cream is specially designed to help to minimise wrinkles and other telltale signs around the eyes, but an anti-ageing cream for use on the rest of the face may have ingredients to reduce the appearance of pores.
Anti-ageing creams can be bought in day or night formulations, so buyers need to choose one that suits their lifestyle. Anti-ageing day creams often have built-in sun protection factor (SPF) to minimise the harmful effects of ultraviolet radiation, such as UVA and UVB rays. These creams tend to be lighter because they are worn during the day. Night creams are often heavier and may have higher levels of active ingredients because there is less chance of irritation as a result of sun exposure: components such as retinol and retinyl acetate can cause irritation when worn during the day.
Ultimately, the type of anti-ageing cream that a buyer purchases is a matter of personal preference, and some buyers may choose to purchase one product for daytime use and another for nighttime, or to invest in multiple products to treat particular problem areas. eBay allows buyers to search for products by using generic terms such as "anti-ageing cream" or more specific keywords such as "anti-ageing day cream" or "anti-wrinkle eye cream".
Identify the Skin Type
Buyers should check whether an anti-ageing cream is designed to address a particular skin type. For example, a formulation for oily skin is not nearly as effective for someone who has dry skin. The table below breaks down skin types by common characteristics.
Skin Type

Characteristics

Normal

Healthy skin with few, if any blemishes and irritation

Small to medium pores

Dry

Tight or rough skin with occasional red patches, cracking, or itchiness

Oily

Firm, often shiny skin with frequent acne and other blemishes

Large pores

Sensitive

Fine-textured skin with small pores, prone to irritation, blotchiness, or rashes

Combination

Overall healthy skin with oily forehead and nose, and normal or dry areas around the eyes

Medium pores
Many anti-ageing creams state which skin types they are best suited for on the packaging. If this is not the case, then check the ingredients or the type of cream. A cream with a gel-like consistency that produces a matte effect is good for oily skin, whereas a lotion-like consistency better suits someone with combination skin.
Evaluate the Ingredients in Anti-Ageing Creams
Before buying any anti-ageing cream, evaluate the list of ingredients. Scientific research into effective anti-ageing treatments continues to be a hot topic, so it should be easy find information about whether a supposed active ingredient is actually going to perform well. Check the eBay listing for specific information about the ingredients and research other sources, if necessary. Buyers can also contact sellers by using the "Ask A Question" feature if they have any queries about a product.
Retinols in Anti-Ageing Creams
Some of most effective anti-ageing treatments available include retinol and the related retinoids. Retinol is an over-the-counter product derived from vitamin A and retinoids are typically not available without a prescription. Retinol helps to encourage the production of new skin cells and stimulates the production of collagen, which is the substance that gives skin its firmness and elasticity. However, retinol and retinoids can also be irritating for the skin, so they should be used with care. Pregnant women should avoid vitamin A compounds.
Antioxidants in Anti-Ageing Creams
Antioxidants are another way to help to minimise the effects of ageing by combatting the body's free radicals and helping the skin to repair damage from external pollution. Examples of antioxidants include:
Green tea extract
Acai oil
Vitamin E
Vitamin C
Coenzyme Q10
In addition to helping skin to repair itself and reverse previous damage, anti-ageing creams containing antioxidants can help to prevent new wrinkles from forming, which makes them essential in a good anti-ageing cream.
Alpha Hydroxy Acids in Anti-Ageing Creams
In addition to antioxidants, buyers should look for compounds called alpha hydroxy acids (AHAs). These include glycolic acid, as well as citric, malic, lactic, and tartaric acids. AHAs are typically derived from fruit or milk, and serve as exfoliators that remove dead skin. Buyers should wear a sunscreen or other products with sun protection if they use an anti-ageing cream containing AHAs to avoid irritation.
Peptides in Anti-Ageing Creams
Peptides are protein fragments used in anti-ageing products to stimulate collagen production and heal wounds. They can also help to minimise the appearance of scar tissue. Common types of peptides used in anti-ageing creams are copper peptides and pentapeptides.
Complete the Buying Process for Anti-Ageing Creams on eBay
After setting up an eBay account, learning about the site, and researching anti-ageing products, many buyers have a clear idea of what they wish to purchase. eBay makes it easy for shoppers to search for a wide range of products and then narrow down their results with a variety of options and filters. For example, the filters can limit the results to a price range, preferred buying method, a seller location, and payment and delivery options. Buyers who wish to save money can choose sellers according to their postage and packaging costs, and those who want to start using their anti-ageing cream quickly can look for sellers who offer express delivery.
Conclusion
With the popularity of anti-ageing products as part of a daily beauty regime, buyers have a wealth of options available to them. For convenience, buyers should consider purchasing products from eBay. Start by creating an account and learning about how the site works. Most importantly, research anti-ageing products and set a price limit: anti-ageing creams can range from readily affordable to very expensive.
Buyers should consider the type of anti-ageing cream that best suits their desired effect, daily routine, and skin type. Day creams tend to be lighter than night creams, but night creams often have higher amounts of active ingredients. Different skin types require different formulations to address common problems. It is important to look at the ingredients in an anti-ageing cream to determine whether it is actually effective or carries any side effects. eBay is a great place find a myriad of anti-ageing creams, with products to suit a range of budgets and needs.