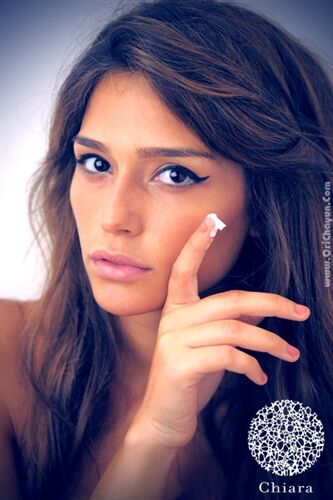 An anti-ageing skin care routine is essential to preventing and reversing damage and maintaining firm, moist, even-toned skin; however, what constitutes a routine may vary from one person to the next. For some people, a quick swipe of sunscreen in the morning and a dollop of face cream at night (after cleansing) may be the extent of it. Other people might be involved in an elaborate multi-step system twice a day. Regardless of which type of plan suits someone best, an anti-ageing mask is a terrific product to add. Unlike daily regimens, a mask is used only occasionally to boost the results of regular skin care.
eBay is a terrific resource for anti-ageing masks. Buying skin care products on eBay has many benefits. The large number of sellers on eBay makes it easy to find high-end, foreign, obscure, and even discontinued items such as facial masks. Consumers who live in rural areas may have difficulty finding the products they want, and eBay solves that problem, but eBay is also the website of choice for buyers who simply want access to a wide variety of items without dealing with salespeople. The user-friendly site makes shopping quick and easy. It only takes a few tips and a bit of know-how to make this global marketplace a favourite beauty supply resource.
Shopping for Anti-Ageing Masks on eBay
Skin care products such as anti-ageing masks are easy to find on eBay. One way to go about a search is to navigate through eBay's well-organised directory tree. To do this, click on All Categories from the home page, then continue clicking on categories to narrow down the groups of items, arriving finally at Masks and Peels. Then, use category filters on the page to indicate the treatment (anti-ageing). Other category filters are helpful for getting more specific about the desired types of products: brands, treatment areas, key ingredients, and so forth. Buyers can choose one or more labels in each category.
For some listings, the keyword search is faster, but this shopping method does not allow buyers to browse through other items as they search. People who know specifically what they are looking for can start at the home-page and locate the Search field. Here, enter a word or phrase, from the very general ("masks") to the specific ("Estée Lauder anti-ageing facial masks&"). Sellers sometimes list their products in categories other than the most obvious Masks and Peels designation for more visibility, so the keyword search sometimes enables buyers to find a wider selection of products.
Buyers can make the shopping process even more efficient by getting some basic education on anti-ageing skin care products and masks. This knowledge helps buyers weed out unwanted items quickly.
What Anti-Ageing Products Do
Because many factors constitute ageing of the skin, it follows that anti-ageing can address any number or combination of complexion issues. Dermatologists list the following as signs of ageing seen in the skin:
Wrinkles and lines
Rough texture
Dullness
Enlarged pores
Blotchiness (red discolourations)
Dryness
Pigmentation (brown discolourations)
Sagging and loss of firmness
The signs of aging are primarily caused by photodamage from sun exposure, a slowing of the skin's natural sloughing process, degeneration of the connective tissues collagen and elastin, and general habits (smoking, facial expressions, poor care, and so on). Hence, most anti-ageing skin care product try to address one or more of these factors. The following chart indicates which ingredients are typically used to fight specific signs of ageing.
| Symptom of Skin Ageing | Cause | Example Treatment Ingredients |
| --- | --- | --- |
| Dryness, dullness, rough texture | Buildup of dead skin cells | Alpha hydroxy acids (such as glycolic acid)), beta hydroxy acids, hyaluronic acid, ceramides, PPC |
| Blotchiness | Broken capillaries, rosacea | Vitamin K, aloe vera, vitamin C, kinetin, botanicals |
| Wrinkles, pigmentation | Photodamage, smoking and other habits (sleeping face-down, repeated frowning) | Antioxidants (vitamin C and vitamin E), retinol (vitamin A), alpha lipoic acid (ALA), soy |
| Enlarged pores, sagging and loss of firmness | Breaking down of connective tissue | Collagen, elastin, peptides, DMAE, hyaluronic acid |
By focusing on their primary skin concerns, buyers can find anti-ageing masks that contain the ingredients they need. Most anti-ageing treatments, including masks, contain more than one type of ingredient to attack ageing from multiple angles.
How to Use Anti-Ageing Masks
An anti-ageing mask is an ideal product for someone who is too busy during the week to bother with an in-depth skin care routine but has more time on the weekend to attend to personal care. Such a user might get by with a simple cleansing and moisturising routine (with SPF during the day) from Monday through Friday. On the weekend, a person might exfoliate and then apply a treatment mask.
Another good use for facial masks is for a complexion boost right before a big event such as a party, wedding, holiday, or reunion. Many anti-ageing masks stimulate circulation, tighten pores, and firm the skin (however temporarily) for a more youthful appearance. Masks decrease the sallow appearance common in mature complexions and restore the rosy glow of youth.
Masks come in different formulas, such as pre-soaked patches or pads (either for specific areas, such as under the eyes or around the lips, or all over the face), gels, and creams. The directions for each type of mask should be listed on the product packaging. In general, masks are left on for anywhere from five to 30 minutes. They are then wiped or rinsed off. Users of masks should apply them after removing makeup, cleansing, and exfoliating, but before using serums, moisturisers, or other treatments that are left on the skin. This way, the ingredients of the mask remain and are sealed in by further liquids, creams, or lotions that are rubbed into or onto the face. People who use toners should do so after the mask is rinsed off; however, most people do not need a toner after a mask, since one of the benefits of a mask is its tightening effect. Toners also remove the beneficial ingredients of anti-ageing masks which are meant to be left behind, not stripped away.
How to Shop on eBay
When you know what kind of anti-ageing mask you want, it is time to start shopping. Take your time when shopping on eBay and be sure to read all of the information supplied about products and their sellers before committing to a purchase. This is for your own satisfaction and protection. If a listing appeals to you, click on it to reach the full product page. Read the complete description of the product and view all photos the seller offers. Find out about the available shipping methods and costs, and do some research on the seller as well.
Seller Evaluation
You can look into a seller's history by locating his or her eBay user ID and clicking on the hyperlink. This takes you to the seller's individual profile, where you can read customer comments and look at items sold previously. You can also check out the seller's feedback rating, which is an aggregated score based on feedback from other eBay users who have entered into transactions with this seller. Remember to do your part by leaving feedback after a purchase as well, as by doing so, you contribute to helping the seller improve and also keep the site a safe, reliable, and pleasant place to shop.
eBay Shops
If you have a good experience with a seller and would like to do future business with that person, you can see if the seller has an eBay shop. You can bookmark and visit this shop in the future to see what other items the seller has for sale. Sellers who specialise in certain categories of items, such as skin care products, may be able to keep an eye out for products you want and can even make recommendations or give personalised beauty advice.
Conclusion
Anti-ageing masks contain ingredients that help to reduce the signs of ageing. Dry, dull, rough skin is caused by a buildup of dead skin cells, which is remedied by regular chemical or manual exfoliation and acids in addition to humectants, emollients, and other hydrators. Red blotches are often a sign of sensitivity or allergies, but in ageing skin they are more likely the result of broken capillaries or rosacea. While rosacea is best treated by a doctor, broken capillaries can be prevented by treating the skin gently, avoiding sun exposure, and strengthening the capillary walls with ingredients such as vitamin K and kinetin.
Wrinkles and brown spots are caused by direct exposure to sunlight, and smoking also exacerbates wrinkling. Ingredients such as antioxidant vitamins fight free radicals that cause this damage, and retinol has been shown to undo past damage when used consistently. Decreases in the skin's firmness and elasticity manifests in enlarged pores and sagging, which are helped by supplementing and stimulating the skin's collagen and elastin.
Using an anti-ageing mask is a terrific way to augment one's anti-ageing skin care routine. Like a facial scrub, a mask is intended for only occasional use as an intensive treatment or pick-me-up. Masks are left on the skin for several minutes before removing. Many users enjoy combining a mask with an entire spa experience for the ultimate relaxation and beauty boost. By learning how to buy anti-ageing masks on eBay, buyers can enjoy a convenient, stress-free, and satisfying shopping experience.