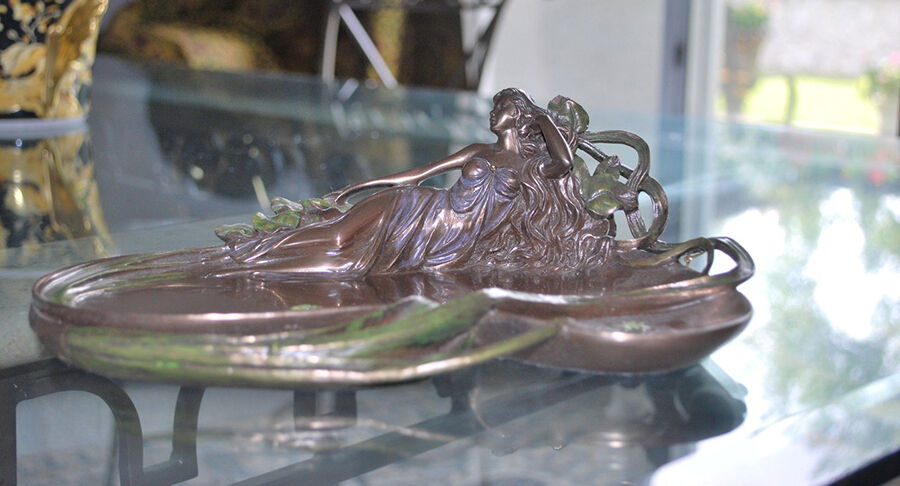 Owning an antique or vintage card holder adds personal style to the desks of many working in an otherwise drab environment or serves as a unique pocket organiser of business cards. In either case, shoppers looking for these relics need only understand a little about the available types of cardholders on the market and how to evaluate each product's condition.
Antique Desktop Card Holders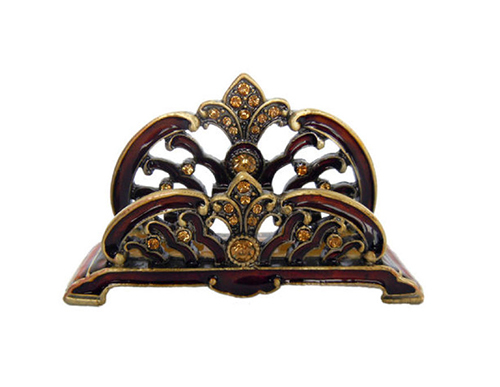 Often keeping important business cards within arms reach increases office efficiency by minimising the amount of time spent looking for a number or address. Many vintage desktop card holders help present commonly accessed cards in a creative way. Popular designs include ornate boxes of wood or metal as well as individual stands featuring carvings of little men or geometric shapes. Little stands with pockets on their fronts also exist. Made out or iron or wood, these help present a stack of business cards to others visiting an office or workspace.
Small Card Holders from the Past
Antique or vintage pocket card holders typically feature ornate designs. Feminine options include a small clasp for closing a thin box of metal or wood. On their surfaces, floral designs often cover every inch in bold colours and delicate carvings, or simple inlays run from side to side. Their style makes them great accessories for a fun night as well as an important business meeting, and their size usually allows for the storage of even small index cards. Much like today, older manufacturers generally fashioned more masculine forms of card holders from leather, stamping them with simple insignias or leaving them blank. These products are usually smaller than their feminine counterparts. They only accommodate business cards but slide easily into coat or back pockets.
Evaluating the Condition of an Antique Card Holder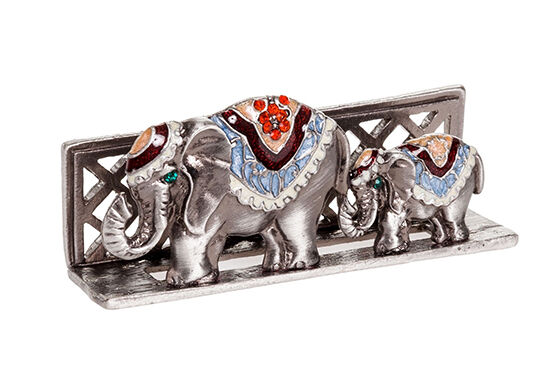 Even given the age of these card holders, buyers should expect them to function well. When shopping, check to make sure any clasps or ties secure the accessory well. Most will also want to see proof of the size and amount of cards the holder will carry. Read all available information regarding the a product's dimensions and inspect all images carefully. When satisfied with its ability to meet your card-carrying needs, move on to examining the outer shell of the item. Watch for damage that detracts from the exceptionalism of the piece like deep scratches or discoloration. Expect some wear on these products due to age and use overtime, but avoid purchasing something over lower quality. After all, new antique card holders go up for sale everyday.