The traditional wedding adage of wearing something old and something new is appropriate advice when putting on an antique or vintage wedding veil on that momentous day of celebration. When purchasing accessories for a vintage wedding, an antique wedding veil is the cherry on top to draw attention to your wedding dress. Find out what you need to know when shopping for a wedding veil that evokes charm from a different era.
Choose the Colour
Wedding planning is essential. Before even thinking about shopping for a wedding veil, choose your dress first to simplify purchasing vintage wedding accessories that enhance the look of the all-important dress. On the other hand, if the veil is a family heirloom, you can design the dress around the head covering. The whitest-looking veil generally means that the garment is not an antique. Most antique veils are an off-white or ivory colour due to normal aging over time. Antique lace veils,popular in the 19th century, look especially attractive with plainer wedding dresses. Conversely, if your dress is showy, a simpler veil is in order. You do not want the two garments competing for attention, so wearing a lighter or darker veil than your dress is perfectly acceptable rather than trying to keep the colour of the two garments the same.
Purchase a Period Piece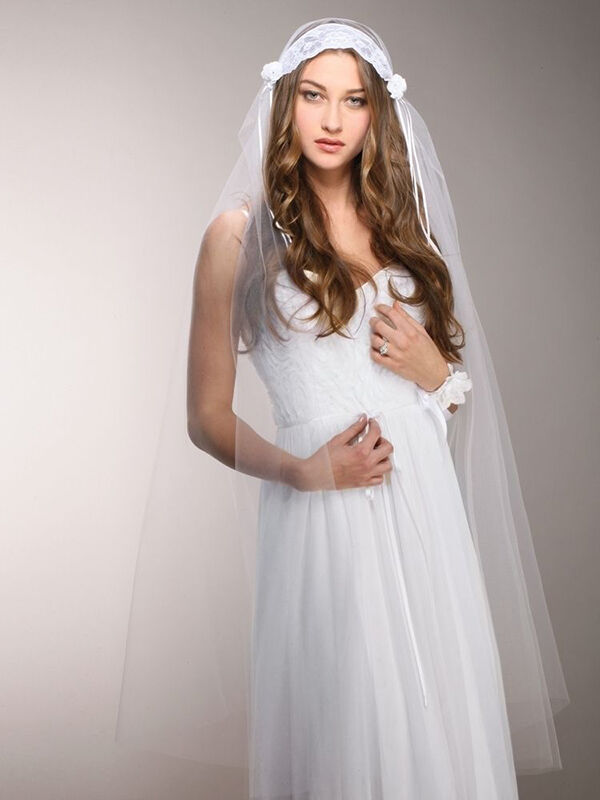 Be sure to identify the decade of a vintage lace veil. You may find a Juliet lace veil from the 1920s, a 1929 Edwardian lace bridal veil, an antique flapper veil, or a circa 1890 princess lace veil with embroidered flowers, leaves, and scrolls. An aged piece has normal foxing and stains typical for antique garments. These vintage pieces may be shoulder, elbow, hip, or longer lengths, or as simple as a pillbox hat with an attached veil. Shop for an antique lace veil from the mid to late-19th century inclusive of a tiara crown.
Experiment Before You Buy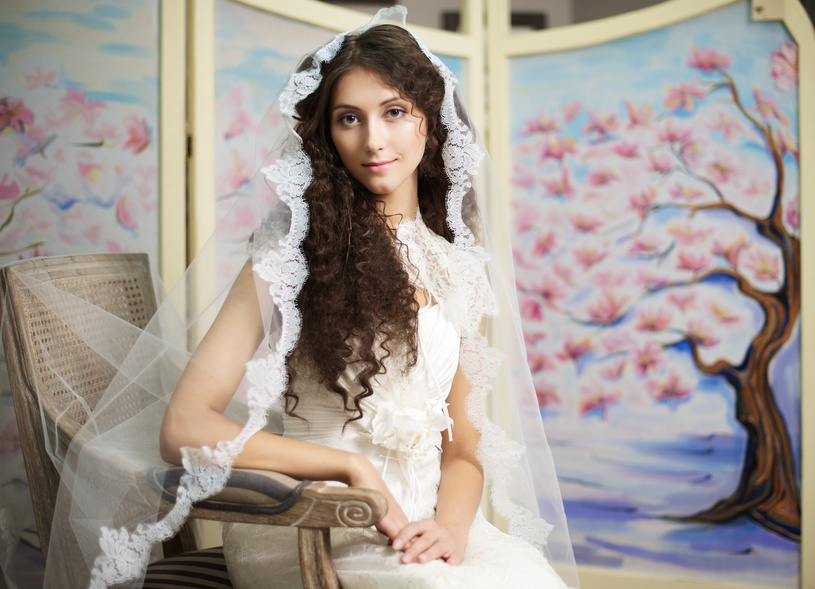 If you have found several veils that you like and cannot make a decision, buy an inexpensive, lightweight fabric in cream or ivory. Cut the fabric to the dimensions preferred, and try before you buy an antique piece. By experimenting with fabric, you can see which head covering looks the best with your dress before you make the purchase. If you have a headpiece you want to use with the lace, try out the two together to get a feel for the overall appearance.