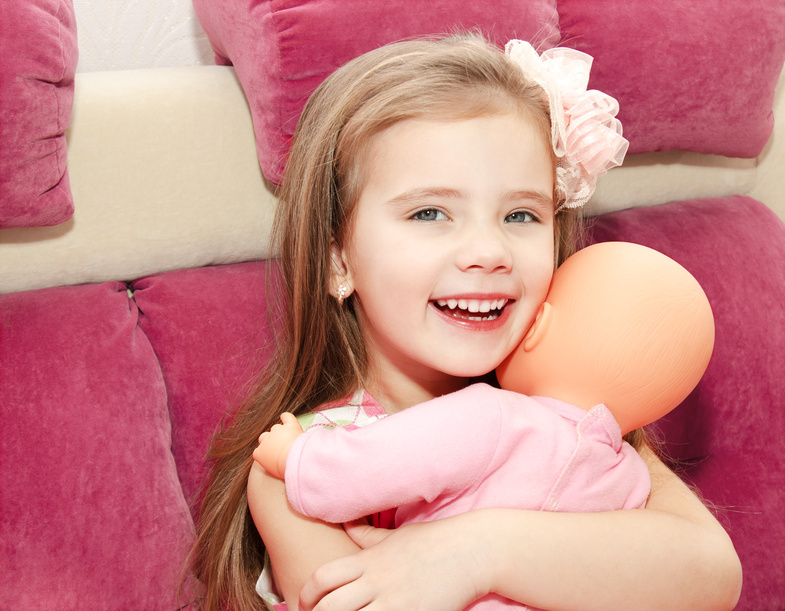 Created by Zapf, BABY born dolls thrill children with their lifelike qualities, such as crying and drinking from a bottle, and endless amounts of fun clothing and accessories. A basic BABY born doll comes with a bodysuit and hat, nappy, potty, and a few feeding items, but there are many other BABY born accessories available to buy. Spoil your child and her BABY born doll with a number of special outfits and accessories for every occasion.
Clothes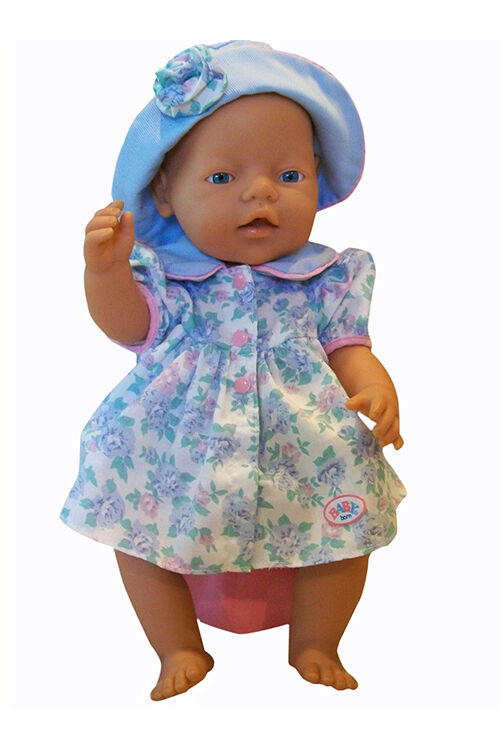 BABY born is not limited to the bodysuit the doll comes with. Purchase other looks for your child's BABY born, including socks, shoes, and pyjamas, and cute costumes like a mermaid outfit. There are outfits for every activity, such as a BABY born swimsuit, riding outfit, ice dancing skirt, ballerina tutu, and snow set which comes with a coat. The lifelike doll needs a cooking outfit to prepare the perfect meal or a shopping set to go out and about. From casual looks like jeans and T-shirts, to dressier garments like dresses, dirndls, and tights, there are plenty of looks to choose from. Do not forget all the little details, like underwear, hats, purses, gloves, blankets, jackets, and of course, a chic pair of sunglasses. Buy tiny hangers to hang clothes up so they stay wrinkle free until BABY born wears them.
Baby Gear
Now that BABY born looks stylish and adorable, how do you tote her around? You need some baby gear, such as a BABY born pram or pushchair for travelling. There are several different versions, including a Deluxe Pram with a diaper bag and storage underneath for baby supplies and accessories. Other baby gear options include a handheld baby carrier, a soft cotton sling, a sleeping bag for baby, and a foldable cot, which provides a portable spot for BABY born to sleep.
Feeding and Playtime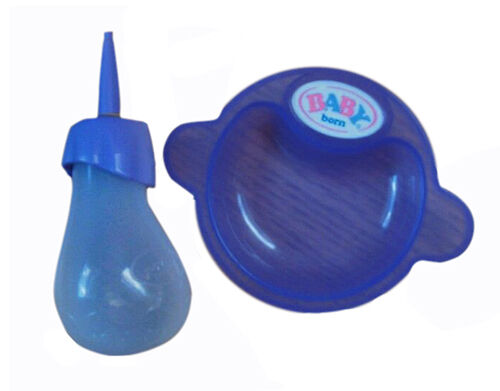 The real fun begins with playtime accessories. Kids can bring BABY born along on many adventures with the aid of items like an interactive sledge, a bike seat, and a playful interactive horse. The doll can do everything a real baby can, including bathe in an interactive bathtub while playing with special bath toys, frolic and play vet with her pet puppy, and get ready for the day using an interactive wash basin which makes realistic sounds and comes with a toothbrush. Feeding time is fun with sachets of baby food, interactive bottles, dummies, bibs, and of course, nappies, to change once mealtime is over.