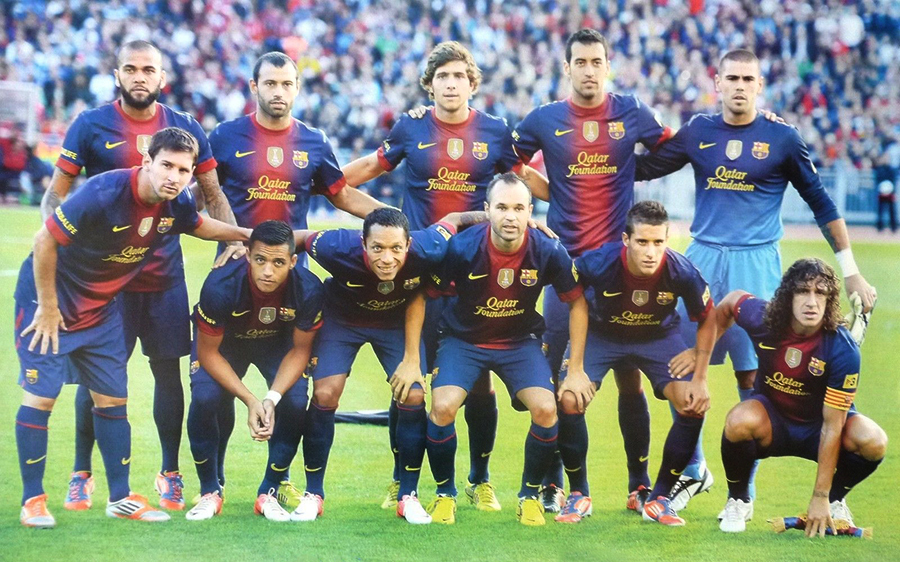 Futbol Club Barcelona is one of Europe's premier teams and also one of the most recognised sports clubs in the world. Fans of the team can show their support by choosing football kits with the team's colours and players' names. Several options are available for jerseys in different colours and sizes. Whether it is for the next match or for wearing around town, the kits give fans of the Barcelona club what they need to wear the team's colours with pride.
Colours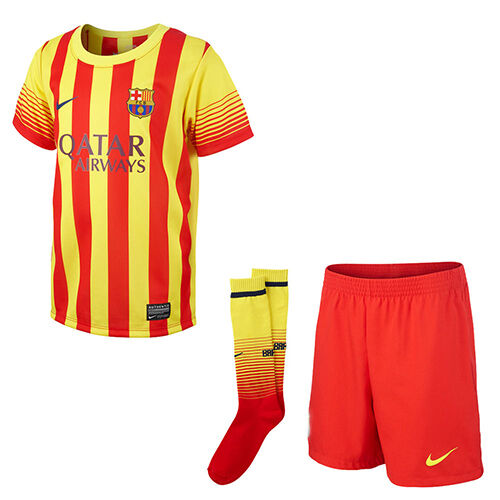 Several Barcelona kits exist to match the colours worn during games. The team's home colours consist of blue and red with vertical stripes on the jersey and bright yellow text and trim. The away kit includes red and yellow as its core colours with blue for the jersey's letters. A third type of kit is all black with yellow trim. Variations also exist of these basic colours and designs, including the orange and yellow kits that feature a smooth gradient between colours. Buyers can choose their favourite colour patterns or choose based on the colours for upcoming games.
Player Name and Number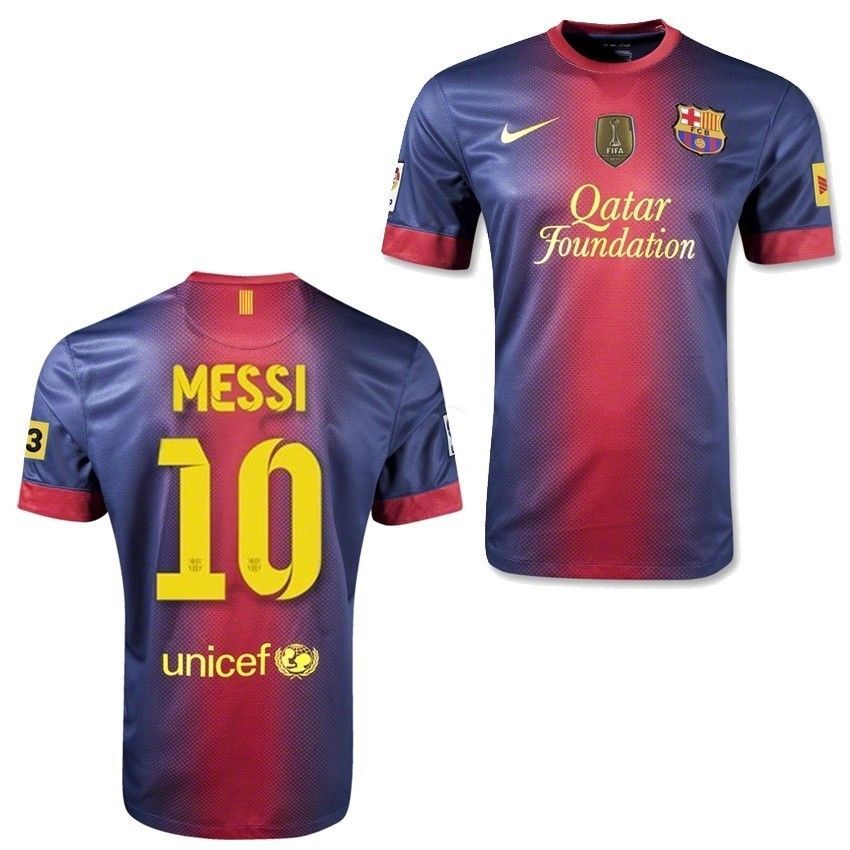 When shopping for jerseys, buyers can often choose the names and numbers of their favourite players. Lionel Messi and Neymar Junior are especially popular, although many other players are available. It is also possible to obtain a customised jersey with the exact name and number chosen by the buyer.
Kit Size
Choosing the appropriate size for a kit ensures the items look great and are comfortable. Barcelona kits are available in kid and adult sizes, and it is important to remember that sizes vary between manufacturers. When possible, it is best to try on a football kit before buying it.
Authenticity
Due to the popularity of football kits, some manufacturers create replicas and attempt to pass them off as authentic originals. The easiest way to spot a fake jersey is by its price tag. Sellers of fake jerseys and kits often offer their products at a fraction of the cost of authentic items. It is also useful to become familiar with the designs of Barcelona jerseys and kits and the related manufacturers. For example, Nike created the jerseys for Barcelona for the 2012-2013 season. On the other hand, some buyers actively seek replica kits because they want the Barcelona look at a far less expensive price. The choice is ultimately up to the buyer.