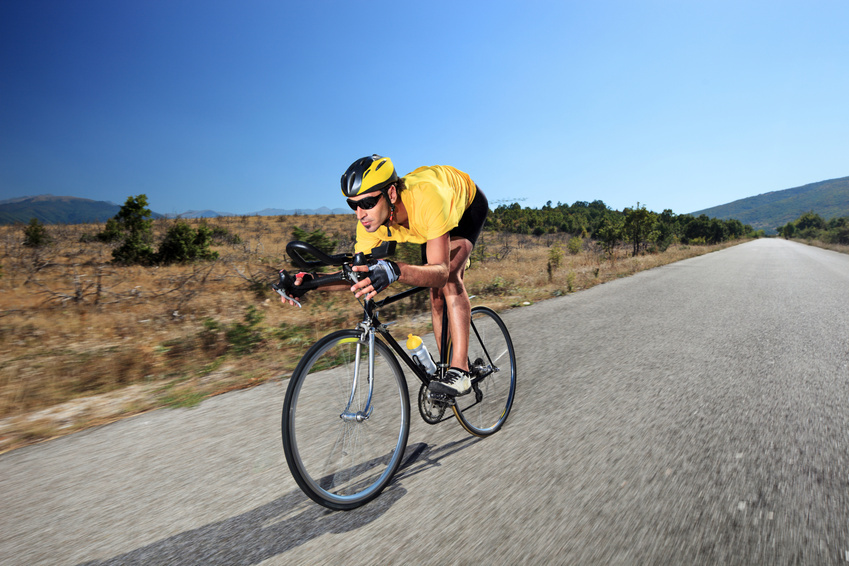 The motorbike is many things; on the most basic level it is an extremely fast form of modern transportation. However, it is also much more: a cultural icon, a statement of personality, and a symbol of personal freedom. As such, the motorbike has built up an entire subculture around itself. This means that buying motorcycle clothing is at once a practical decision and a stylistic one.
This guide will focus specifically on biking boots. The importance of effective biking boots for motorcyclists cannot be overstated; they are a key element of biker safety. It is the intention of this guide to provide information about biking boots, so that the reader will know what to look for when shopping for them. This guide will also examine the popular online auctioning platform, eBay, and explain why it makes such a great place to shop for biker boots.
Biking Boots
This section of the guide will focus on the traits, specifications, styles and other important elements of biking boots. The topics covered will be:
Size
Parts
Type
Material
Features
Style
Sizes
The first thing that should be considered by anyone seeking to buy a pair of biking boots is which size they will need. Buying a pair of boots that don't fit is a waste of time and money, as the boot will either be un-wearable or will impair the user's ability to ride. Biking boots are usually sized in the same way as regular shoes, but be sure to check which size is required before purchase.
The Basic Composition of Biking Boots
The biking boot is similar to the regular boot in many ways. For instance, it is usually made of leather with a thick rubber sole, and can come all the way up to the knees, or just above the ankles. However, biking boots have several key features, which distinguish them from other boots. These are as follows:
Low Heel – biking boots do not feature any kind of raised heel, as this can impair finer control of the bike. Instead, biking boots will have low heels, which allow for precise operating of the foot-operated controls.
Thickness – biking boots will usually be made of thicker, heavier, stronger leather than regular boots. This provides protection against the myriad potential injuries that one can sustain from riding a motorcycle.
Additional Padding – many motorcycle boots will feature extra energy absorbing or spreading layers. These can be gel, padding, metal or more leather, and play valuable roles in protecting the feet, legs and sometimes even knees of the rider
Types/Styles of Biking Boot
There are many distinct types or styles of biking boot, each with different strengths and deficiencies. The type of boot needed will depend heavily on what kind of biking activity the rider intends to undertake. This section of the guide will provide a list of the main different types of biking boot, along with descriptions of their form and functions.
Material
Biking boots can be made from one or more of a number of materials, each with advantages and disadvantages. This section of the guide will highlight the most commonly used materials for making motorcycle boots, along with brief descriptions of their traits.
Additional Features
There are several additional features than biking boots may feature. Some of these are listed below:
Adjustable Ankle – an adjustable ankle creates a more versatile boot, allowing the tightness of the ankle to be adjusted to best suit the biker's situation.
Breathable – breathable boots are less likely to irritate or stifle the biker's skin, and are generally more comfortable to wear.
Waterproof – waterproof boots keep the wearer dry in adverse weather conditions.
Hi-Visibility/Reflective – reflective surfaces help keep bikers safe at night by reflecting light from passing or oncoming vehicles. They also sometimes act as a fashion statement.
Low Cut – low cut boots are easier to but on and less problematic indoors, but also offer less protection on the road.
CE Approved – CE is an official seal of approval for motorcycling footwear. A CE approved product is required to meet certain minimum standard requirements, thus guaranteeing a certain level of quality for the consumer.
Style
Motorcycle boots are an iconic symbol, and as such can be worn for style, rather than just for practical reasons. This is a matter of personal taste, entirely up to the discretion of the buyer. Vintage or classic boots are generally preferred for this purpose, as newer models tend to suggest actual ownership of a bike.
How to Buy Biking Boots on eBay
The online consumer-oriented auctioning arena eBay is a great place to buy biking boots. It draws from a huge pool of sellers, which guarantees a good selection of products, and is designed carefully with the user in mind, which creates a more streamlined, straightforward buyer experience. This section of the guide will cover how to buy biking boots on eBay.
The first step is to arrive at the eBay homepage. This page features a list of links to the broadest, most general level of product categories on eBay. Choose the Motors heading from this list, which relocates the user to the list of sub-categories within it.
Next, choose the Vehicle Parts & Accessories category. This opens up a new set of categories. Choose Clothing, Helmets & Protection from this list, and repeat the process, choosing the Motorcycle Clothing option, followed finally by Boots. Alternatively, typing 'biking boots' into the search bar and clicking search should yield similar results.
The item listings should now be displayed. The item listings consist of a list of the products in the category, represented by a thumbnail image, a name, and a brief product description. These listings can be customised to suit the user's needs, by using the 'filtering options', located in the page's left margin.
These options include brand, material, features, size, gender, condition, price and seller's location amongst others. Further, the 'auction' and 'buy it now' options can be used to filter the results. These allow users to bid on items or buy them for a fixed price respectively.
Clicking on either an item's thumbnail image or its name will take the user to that particular item's own page. This page will contain detailed information about the product, as well as information about the seller, such as ratings and feedback, and even contact details.
The wide range of products and user-friendly interface make eBay a tremendous place to shop for biking boots online.
Conclusion
The biking boot is both a stylish item of clothing and an important piece of gear for any motorcycle user. This guide intended to set out the most important considerations when shopping for biking boots. These were:
Size
Type
Material
Features
Style
This guide concludes that eBay, with its vast array of products and helpful, user-oriented and intuitive interface is the perfect means of shopping online for biking boots.