Often located at the side or at the back of the home, the kitchen door serves as a less formal entry than the front door. Homeowners often paint their kitchen door an inviting or relaxing colour, such as blue. When the time comes to select a new blue kitchen door, consider a few practical points first.
Choose the Right Shade of Blue for the Kitchen Door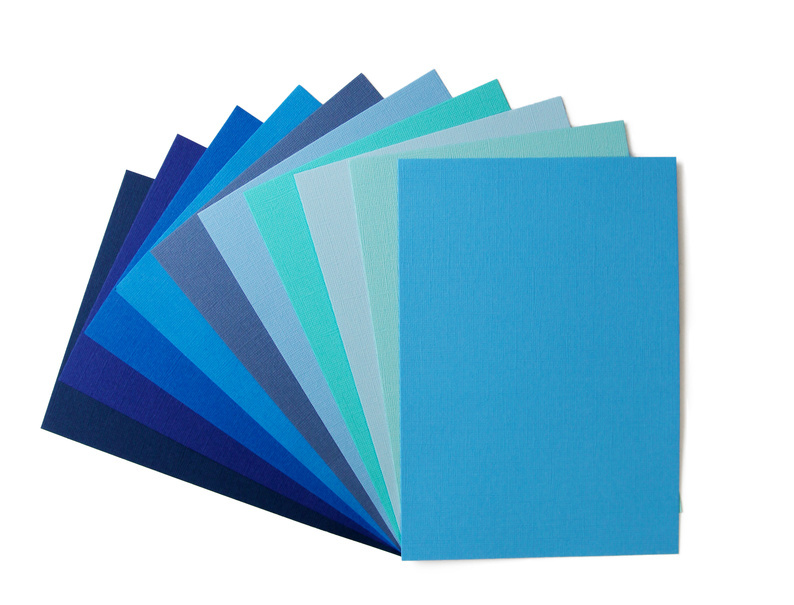 First, think about what shade of blue you want for the door. One popular hue is a vivid blue-green or turquoise colour. This makes the blue door pop with eye-catching colour, especially in contrast to a brown frame or grey stone surrounding it. If you have red brick near your kitchen door, consider a deep, rich blue, such as indigo. A pale, robin's egg blue softens the look of the door, making it more welcoming. If the kitchen door belongs to a beach house, consider an aqua tint reminiscent of holidays at the seaside. Yet another popular hue is a brilliant electric blue. A few thick coats of electric blue paint, contrasting with old stone and brick, give new life to an old kitchen door and provide a pleasant contrast of bold modern style with solid, traditional construction. For homeowners unsure about a bright colour, a blue-grey or smoky blue shade offers just enough of a face-lift to the kitchen door without going too far.
Select the Material for the Blue Kitchen Door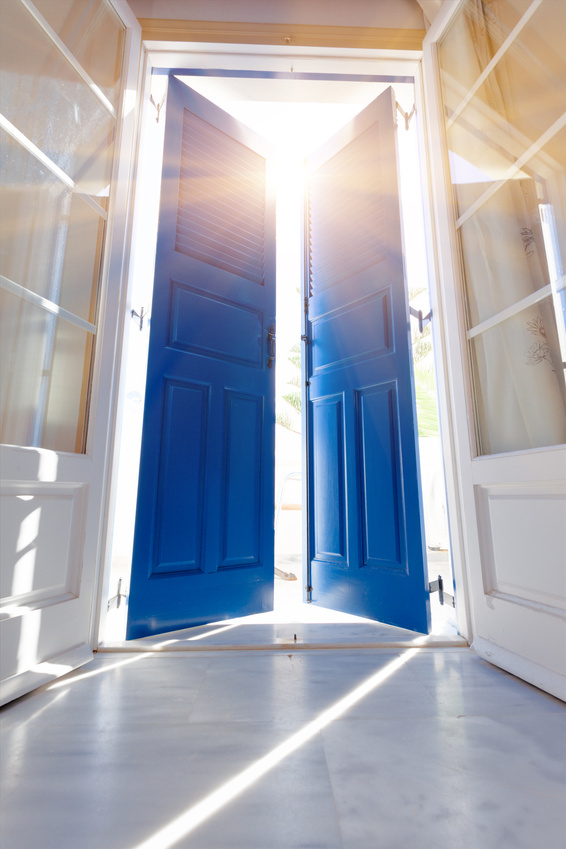 Wooden doors are traditional and remain popular, but keep in mind that other materials may offer greater savings through energy efficiency. A fibreglass door or a steel door sometimes fits more tightly and possesses a denser core, especially if it has multiple insulating layers. As you shop for a blue kitchen door, watch for the Energy Star qualified or certified symbols on the labels. These icons indicate doors that adhere to higher standards of energy efficiency. Wooden doors remain an excellent option, even without extra efficiency features. If you opt for a wooden door, choose one that is solid all the way through.
Look for a Blue Kitchen Door with Safety Features
Often, kitchen doors come with locks or latches already installed. Make sure that the hardware that accompanies the door is durable and of high quality, with an attractive finish. Also, look for a kitchen door with a reinforced strike plate and a heavy-duty lock to deter burglars.