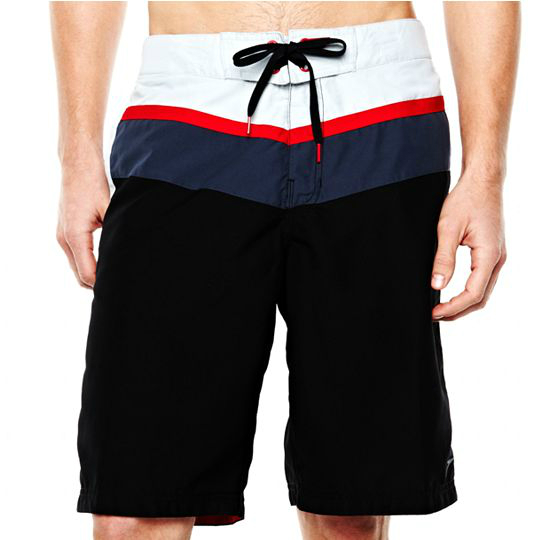 The process of getting ready for a summer of pool outings and beach mini-breaks is never complete for a man without a pair of board shorts. These useful swim shorts give men a stylish and pragmatic way to play, swim, and sun in the water environment. With their easy-wear design and bright styles, board shorts are a signature sight at any seashore, pool, or surf break. Finding the right pair of board shorts for a holiday or for the summer is quite an easy process when approached in the right way. By familiarising himself with the various styles and attributes available in board shorts and then ascertaining that he has the right fit, any man can search the marketplace to find the perfect pair, or pairs, of board shorts for his next warm weather outing. With a systematic approach, incorporated with an understanding of the available vendor options in the market, including online auction sites such as eBay, men have an entire array of options for board shorts they can avail of.
An Overview of Board Shorts
Board shorts were originally developed as a solution for surfers who needed comfortable shorts which delivered mobility and were sturdy enough to stand up to the tumble of surf and the friction of the board. Since their beginnings as an esoteric item in the surf community, these reliable garments have become a staple of many men's wardrobes and can be found at any poolside or beachside in the summer.
Board shorts are typically constructed of an acrylic or rayon blend. The material is sturdy yet lightweight, giving the range of motion needed to participate in water sports. The acrylic construction of board shorts also allows them to dry quickly, making them a more comfortable alternative to other types of shorts used in water.
Board shorts usually feature a double closure at the waist which ensures that the shorts stay on even in heavy surf. The inner closure on a pair of board shorts can have a velcro or neoprene seal, with the outer closure featuring a drawstring tie. Board shorts are designed to fall to the knee, but they may be found in mid-thigh, above-the-knee, and below-the-knee varieties as well.
Accessories on Board Shorts
Some board shorts for men come with additional touches such as pockets that add to their overall functionality. Board shorts might feature, for example, a small pocket inside the waistband that seals completely shut with a strip of velcro. This pocket can give men a secure way to carry a car or house key in the water. Some board shorts also feature an integrated net or light aerated material that works as a pair of supportive briefs. This added level of protection can help a man feel more comfortable when wearing these loose garments.
Designs on Board Shorts
Board shorts can come in any one of numerous styles, ranging from classic surf looks to edgier sporty ones. The following are some of the more prevalent options available to men, and they include Polynesian board shorts as well as board shorts with a look that is minimal.
Classic Surf or Polynesian Board Shorts
One of the more common looks in board shorts is a style that stems directly from the Pacific surf culture and which is reminiscent of Polynesian and Hawaiian design. This design schemata can often involve brightly coloured flowers drawn in a graphical way and covering the entire body of the board shorts. Other designs feature iconic elements from the world of surf, such as palm trees or surf boards.
Graphic Board Shorts
Another popular design in the world of board shorts are ones that leverage bold graphic design elements. These board shorts display a look that is synonymous with much of contemporary athletic wear. These shorts can be found in neon colours or primary colour schemes, and they typically feature a geometric design that covers the entire body of the short. Popular brands in this genre often incorporate their own logo into a board shorts' design, making them status pieces for consumers who like to affiliate themselves prominently with one brand or another.
Minimal Board Shorts
For men who eschew the bolder looks of athletic and Polynesian board shorts, there are board shorts that pursue a more laid back and refined approach to style. These minimal board shorts can come in just one or two colours and may have a solid-coloured body. Typically, these shorts include just a bit of piping on the edge or a small design element or logo located somewhere on the body.
Getting the Right Size of Board Shorts
When shopping for board shorts, it is important for a man to have a concise understanding of the sizing involved, so that he can find a pair of shorts that are comfortable as well as secure for outdoor water activities.
The following chart elucidates the average measurements for each size range and can give men an overall idea of the sizing they can find in the marketplace when looking for board shorts. These shorts are typically listed in either a waist size or in Small, Medium, Large, and Extra-Large categories. The chart provides a reference for how waist size in both inches and centimetres typically corresponds to each size category. Men who like to wear their shorts low on their waist may want to select a size up from the size of their jeans.
Garment Size

Small

Medium

Large

X-Large

XX-Large

Waist Size

(inches)

30

32-34

36-38

40-42

44-46

Waist Size

(centimetres)

76.2

81.3-86.4

91.4-96.5

101.6-106.7

111.8-116.8
It is crucial for shoppers to keep in mind that sizes can vary greatly from one manufacturer or brand to the next. The above chart provides an average that men may use as a guideline. However, it is recommended that men take the time during the purchasing process to confirm the sizing of a garment with the vendor to ensure a good fit.
Shopping for Board Shorts
Men who are looking for board shorts may browse through some local offline retail options such as department stores, men's clothiers, or athletic wear shops. These retailers can have a limited range of styles and sizes. However, prospective buyers should keep in mind that these stores typically carry only seasonal and on-trend items, with their stock defined by the demands of whatever is "in" at the moment. A man in search of neon-coloured board shorts, for example, may not be able to find such an option during off-season or during a season in which pastels are the driving theme. This is where an online retailer such as eBay can prove helpful, as it is likely to carry a much more comprehensive catalogue of board shorts, no matter what the season.
Conclusion
Any man can find the perfect pair of board shorts he needs to enjoy his next holiday or beach excursion with the right approach. A man can begin his search for these summer essentials after taking the time to get to know the different style options available in the market and then making certain that he has an understanding of how sizing works with board shorts. Offline retailers and clothing shops can offer some range of selections, but by and large, men can find a wider array of options on online auction sites such as eBay when searching for board shorts. On eBay, a man can find anything from classic Polynesian-themed shorts to more minimal looks in a matter of a few clicks, no matter the time of year or what trends are driving the marketplace at a given moment. By taking the time to review listings and vet sellers, men can use eBay to find their ideal pair of board shorts in little time, getting them stocked and ready for a summer of fun and surf.