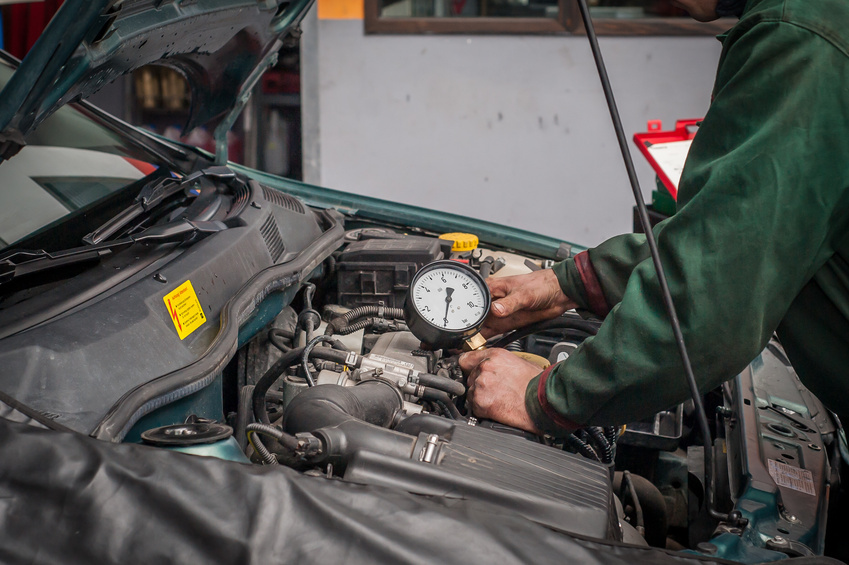 Individuals who are interested in buying body parts for their Nissan vehicles have several options when shopping for these parts. Whether an individual is looking to replace parts that were damaged in an accident, or parts that have been ruined due to rust or extended use, he or she is likely to find a large inventory of these parts online at eBay.
While some shoppers may not think about checking on eBay for body parts for a Nissan, the site features listings from a variety of sellers, and the listings are updated throughout the day. This means there are always new listings for buyers to explore, so each time a buyer browses the site, he or she can expect to find new items that may fit the needs. By searching for body parts for a Nissan on eBay, a prospective buyer is sure to find the ideal replacement parts for the vehicle. Before making a purchase, however, it is important for the potential buyer to be aware of the specific model of Nissan that parts are needed for. It is also helpful to know the advantages and disadvantages of purchasing new and used body parts for a Nissan.
Brief History of Nissan
The Nissan Motor Company actually got its start as the Kwaishinsha Motor Works company in 1914. The company introduced its first vehicle, the DAT, in 1914. The company went through several name changes until it finally became Nissan Industries in 1935. Nissan manufactured engines, trucks, and airplanes throughout the 1930s and 1940s for the Japanese military.
Realising the company's small car, the Datsun, can fill a niche in other countries, Nissan expanded into other markets during the 1950s. Throughout the next 60 years, Nissan continued to expand its vehicle line, adding compact and full-size autos, sport utility vehicles, or SUVs, and trucks. The company established plants in a variety of countries both to meet the demand for its vehicles and to reduce tariffs in other countries. Nissan established a factory in Sunderland, England, in 1986 to eliminate the tariffs on vehicles sold in Europe. By 2007, this factory had become a highly productive automobile plant in Europe.
About Nissan Vehicles
The Nissan vehicle line-up contains a variety of options, ranging from smaller city vehicles and sports cars to the larger crossover vehicles and four-by-fours. With such a diverse vehicle collection, individuals should have no problem finding a Nissan vehicle that suits specific needs. In addition to the wide range of vehicle styles and sizes, Nissan has introduced a variety of eco-friendly models, including several with improved petrol usage and the Nissan LEAF, the company's first electric vehicle. As the chart below shows, Nissan produces a number of different types of vehicles.
| Vehicle Name | Type |
| --- | --- |
| 370Z | Sports car |
| GT-R | Sports car |
| JUKE | Crossover |
| LEAF | Electric car |
| Micra | City car |
| Navara | 4x4 Truck |
| Note | City car |
| Pathfinder | 4x4 |
| Pixo | City car |
| Quashqai | Crossover |
| Quashqai+2 | Crossover |
| X-Trail | 4x4 |
This list includes the major Nissan vehicles that have been sold by the company. Vehicle models that have been available in other countries, such as the United States, include Nissan Maxima and Altima. On eBay, prospective buyers can typically find parts for these foreign models as well as parts for vehicles the company no longer manufactures.
Considerations When Shopping for Body Parts for a Nissan
When shopping for body parts for a Nissan, vehicle owners need to first determine which body part or parts is in need of replacement. If a vehicle has been in an accident or damage has occurred in some way, it may affect more than one of the vehicle's body parts. For example, if the driver's side quarter panel of a vehicle has been damaged in an accident, there may be a chance that the bonnet or door may need to be replaced as well. This, of course, depends on where the impact occurred and how much damage was caused by the accident. It is a good idea to know which parts are needed before searching for parts on eBay. This allows vehicle owners to purchase multiple parts together and realise some cost savings.
Because each of Nissan's vehicle body styles is unique, prospective buyers should shop by vehicle model when looking for replacement body parts on eBay. In addition, the body style of each model changes every few years, which means prospective buyers need to include the vehicle's year when browsing the website.
New vs. Used Body Parts for a Nissan
One of the big decisions prospective buyers of body parts for Nissan vehicles need to make is whether to purchase new or used body parts. While some vehicle parts should never be purchased used, body parts may be purchased used, as they rarely become unsafe over time. The main exception to this is body parts that have already been involved in an accident. These parts may have weakened areas or stress points that could fail to provide proper support if they are involved in another accident.
Advantages and Disadvantages of New Body Parts
The fact that new body parts have never been installed on another vehicle is the main advantage new body parts have over used body parts. This means that there should be no weak spots or stress points on these parts, and there should be no major visible damage. While some people prefer to purchase new body parts because there is no chance the part has sustained damage, these parts are typically more expensive than the used counterparts.
Advantages and Disadvantages of Used Body Parts
Used auto body parts can save vehicle owners a bundle. Typically, when a vehicle is retired for one reason or another, as much as 70 per cent of the vehicle can be salvaged. This means there is usually an overabundance of used body parts on the market. This helps drive the cost of used body parts down. Purchasing used body parts is also a more eco-friendly approach to vehicle repair, as these parts have already been created, whereas new parts need to be manufactured. In addition, used body parts that are not recycled wind up in landfills or junkyards, adding to the amount of refuse that is not biodegradable.
When buying used body parts for a Nissan vehicle, there is a possibility that the parts may have small dents or superficial damage. Some damage, such as a shallow scratch, is fine because it can usually be sanded down prior to repainting the body part; however, deeper scratches may be harder to repair. If the eBay seller allows it, prospective buyers should inspect used parts carefully before purchasing to ensure there is no damage that cannot be easily repaired.
Buying Body Parts for a Nissan on eBay
Prospective buyers can find a wide selection of body parts for Nissan vehicles online through eBay. This website lists parts from thousands of different sellers, which means prospective buyers can find the parts they need, whether they are looking for new parts, used parts, or both. In addition, the wide selection of available Nissan body parts helps keep the prices down.
Conducting the Search
If you are ready to take a look at the available listings for Nissan body parts on eBay, go to the site's home page and type that phrase into the search box. Once the search results load, you can filter the listings by body part, such as bumpers or bonnets, price, and vehicle model. You can also search by body part name for more specific results. For example, you could type " Nissan Micra bumper" to only see bumpers compatible with Nissan Maximas.
Reviewing the Listings
Before making a purchasing decision, prospective buyers should read through each listing carefully to confirm which body parts are being sold and if the parts are compatible with the specific make and model in question. Buyers should also review all of the available photos in listings to assess the condition of body parts, especially in the case of used body parts.
Because sellers on eBay set their own return policies, buyers also need to read each seller's policy so they know if the part can be returned if they decide they do not want it. Additionally, it is important that buyers take the time to review seller background to make sure they only deal with sellers who are reputable.
Conclusion
When shopping for body parts for a Nissan, vehicle owners should keep in mind that the new parts probably need to be painted either before or after they are installed on the new vehicle. Even if the replacement part was originally painted the same colour as the vehicle, the colours usually do not match perfectly, which means a paint job is in order. For this reason, prospective buyers should purchase all their replacement parts before having the painting done so everything can be painted at the same time.
Shopping on eBay for body parts for a Nissan is a great way for vehicle owners to save money on quality parts that can make a damaged vehicle look brand new again. Before buying body parts for Nissan vehicles on eBay, prospective buyers should know the vehicle's model and year. They should also decide whether they want to purchase parts in new or used condition. Being well prepared can help prospective buyers find the right body parts for Nissan vehicles on eBay.