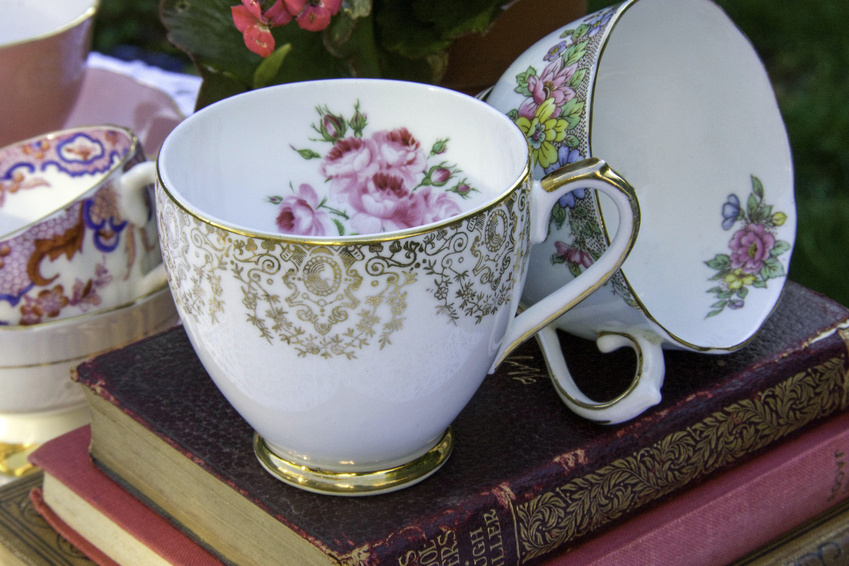 Bone china is the finest china available, popular for its thin design, creamy white colour, and elegance. While more expensive than standard china, a bone china tea set offers a touch of luxury for those who prefer to use or collect fine things. While it is easy to decide to buy a set, picking one is more difficult, so learn a few tips on finding and purchasing a bone china tea set that suits your needs.
Choose a Bone China Tea Set Brand

Brand is an important consideration for anyone who is collecting or who wants a specific designer brand. A few popular makers of fine bone china tea sets include Royal Albert, Dorchester, Whittard, Gail Eastwood, and Sara Smith. A few vintage and antique brands to look for include Colclough, Bell, Royal Ascot, and more.
Quality of the Bone China Tea Set

Not all bone china is the same quality as there is no limitation on the amount of cow bone ash used in the china mix. A low-grade bone china might only have about five per cent bone in the mix, which barely changes the quality from that of china. Fine bone china features between 30 and 45 per cent cow bone in the mix. In addition, manufacturers fire bone china twice, the first time with a standard fire and the second time with a glaze to improve china's durability and lifespan. Because several things can go wrong in the firing process, it is important to pay attention to irregularities, cracks, chips, and irregular glazing, especially when buying unfamiliar brand names, used, or antique tea sets.
Size of the Bone China Tea Set
Teapots come in a range of sizes from one cup to upwards of three litres, but most are one or two litres in size. You also have to choose the number of cups, saucers, and accompanying dishes to buy with the tea set. A small tea set might only include six cups, six saucers, and a bowl for cream and sugar. A large tea set might include upwards of a dozen teacups and saucers, a creamer, sugar bowl, honey pot, lemon bowl, biscuit plates, teapot, and even spoons.
Bone China Tea Set Colour and Style
The style and colour of the tea set is purely a personal decision but it is an important one to consider. Most people either just pick a design and style that they like, or try to match the tea set to other dishware in their home. Tea sets are available with everything from plain cups and teapots to highly ornamental ones, so you can choose whatever you want.