Boys have a multitude of footwear choices for a variety of occasions. Dress oxfords and loafers work for formal and religious events while trainers offer little boys comfortable footwear for running and playing. Boys' military boots, or combat boots, work as everyday wear, as well as great boots for rough physical activity. Know what your son needs military boots for, so you purchase boots based on his needs.
Choose Boys' Military Boots for the Weather Conditions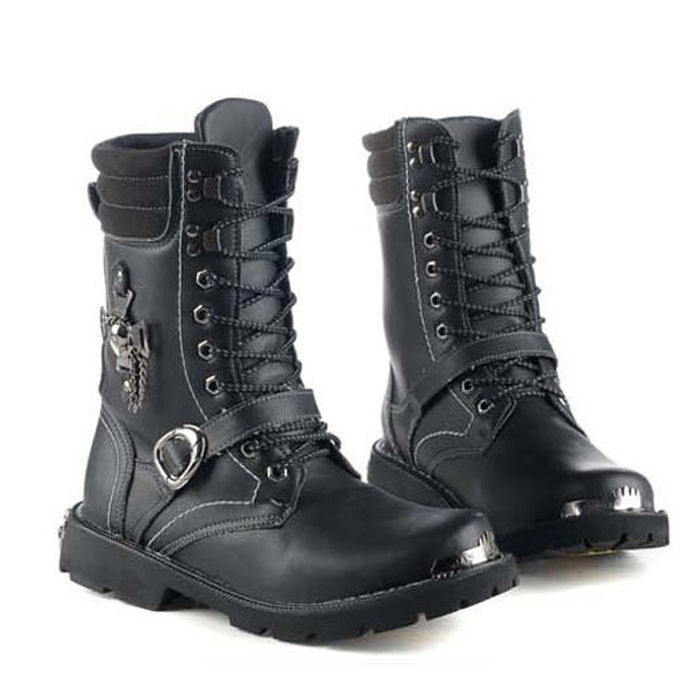 Some military boots are for warm weather and others for cooler temperatures. Military boots warm weather conditions come with their own ventilation system meant to easily dry sweat. You do not need to worry about finding a system like this for cold weather use. No matter what weather needs you have, a good pair of military boots features a durable heel and offers good arch and ankle support, which in turn help prevent injuries. An ample amount of cushioning throughout the insole keeps feet comfortable in any type of weather.
Selecting the Right Size Boys' Military Boots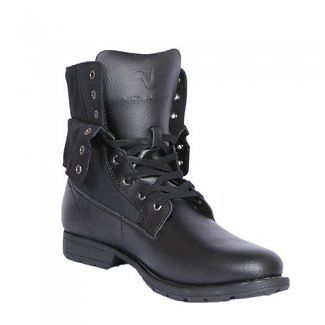 Be sure to buy military boots that feel comfortable when worn. If you purchase boots that are too big, you risk falls and injuries. Too-small boots end up cutting off circulation. When you choose to order military boots online, measure the boy's feet first to ensure you order the right size. The right pair of thick socks to pair with boys' military boots will fit snugly. This helps keep the feet warm during cold months, while also giving the boot a supportive fit that does not damage feet.
Military Boot Style Matters
With so many combat boot styles to choose from, shopping can be a challenge. Find military boots for everyday wear to don with a pair of jeans during fall and winter months and choose a fur-lined pair for especially cold months. Older boys with developed fine motor skills will do fine with a lace-up pair of ankle boots, while smaller boys may choose boots with buckles. Other styles of military boot include mid-height boots that end by the knee. Choose from dark, neutral colours like black, navy, tan, and brown.
Coordinating the Boots
Know what clothing your son's new military boot should coordinate with. They go best with a pair of jeans and any casual top like a sweatshirt, T-shirt, or jumper, but also work with a pair of casual khakis or chinos. Wear wide leg trousers that go over the boots and not tucked in.