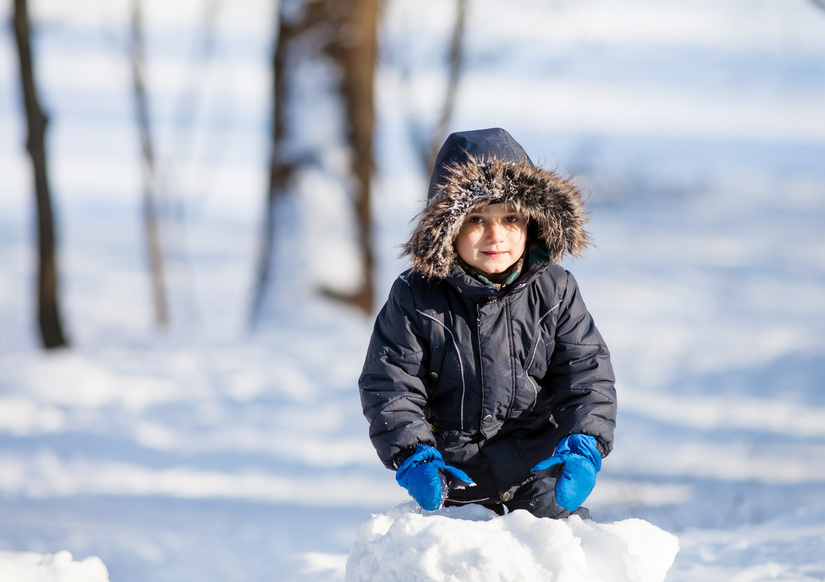 Families living in regions with bitterly cold winters appreciate good quality and thermally insulated clothing. Children lose body heat faster than adults, which makes snowsuits very well suited for babies and toddlers that need to brave such conditions on a regular basis. When it comes to young boys, who so often find freezing temperatures to be exhilarating fun, boys' snowsuits are the perfect solution. For the sake of the family budget, eBay should be the first point of call on such garments that can turn wintertime into playtime.
Setting a Budget
A customer should have some idea how much they wish to spend, and try to keep as close to this as possible. A boy's snowsuit is not cheap, especially if there is no little brother to inherit it later. If a customer cannot find a brand new snowsuit of affordable and decent quality, eBay gives buyers the opportunity to find bargain-priced snowsuits second hand. Pre-owned but unused or rarely used garments should be virtually as good as new, but without the off-putting price tag.
Choosing a Snowsuit Type

Little boys are physically active and need snowsuits that give them plenty of room to move. Along with its insulative qualities, a snowsuit must be both water and windproof to be effective. Although snowsuits are available in separate tops and bottoms, a one-piece provides the most effective insulation as it gives less opportunity for heat to escape or cold and moisture to enter. The suit should also cover the head, as this is where most heat is lost. Naturally, a customer should pair a snowsuit with appropriate footwear and gloves. Being less active, it can be somewhat easier to choose a snowsuit for a baby or toddler.
Boys' Snowsuit Fabric
Most snowsuits consist of fabric blends, but they are not all equally effective. Wool and duck down provides excellent insulation, but a polyester or shell lining is preferable for water resistance. It is recommended to purchase a snowsuit with wind and waterproof outer layers, and wool, down, or fleece close to the skin.
Boys' Snowsuit Design
A snowsuit should include elastic sleeve, ankle, and waist bands to prevent cold, humid air entering the fabric and compromising its thermal effectiveness. However, these bands must not be so tight as to affect blood circulation. Obviously, snowsuits that zip up are preferable to those with buttons. Pockets are optional, although they do add style along with utility function.
Boys' Snowsuit Size
Customers who wish to buy on eBay or elsewhere online must know their child's correct size. If they are not exactly sure, it is better to err on the side of too large than too small. Along with consulting the necessary sizing charts, a buyer should measure their child's legs and arms to get the best fitting garment possible, and allow for sizing variations. Another solution is to try a snowsuit on in-store first, provided it is the same brand to ensure consistency.