WWI was a major historical event that impacted countries around the world. It is no wonder that so many people collect British WWI medals and other militaria that reminds them of the bravery of their past soldiers. Shoppers can collect two kinds of British medals: British campaign medals and service medals, which honour a particular deed such as gallantry.
1914 Star Medal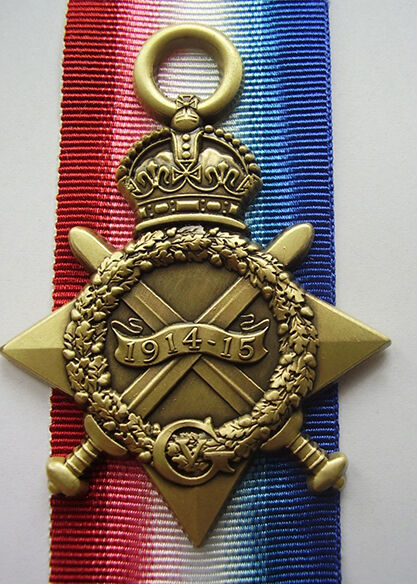 The 1914 Star Medal was actually issued in 1917 to honour those who served during the war in 1914. The military issued a total of 400,000; they were bronze and measured 50 mm tall and 45 mm wide. The red, white, and blue silk ribbon attached the star to the uniform, and the name of the recipient was imprinted on the back. Three banners adorn the centre of the star with two swords crossing at the centre. The 1914 dates appears at the bottom of this WWI militaria.
The Victorian Cross
The Victorian Cross is a level one gallantry award given to those who display an act of unparalleled courage and sense of duty when faced with danger. Anyone serving with the British armed forces were eligible for this award. This British WWI medal has pretty much remained the same throughout the years and has been used since 1856. It comes on a red ribbon and features a lion and a crown in the centre of the cross.
The Allied Victory Medal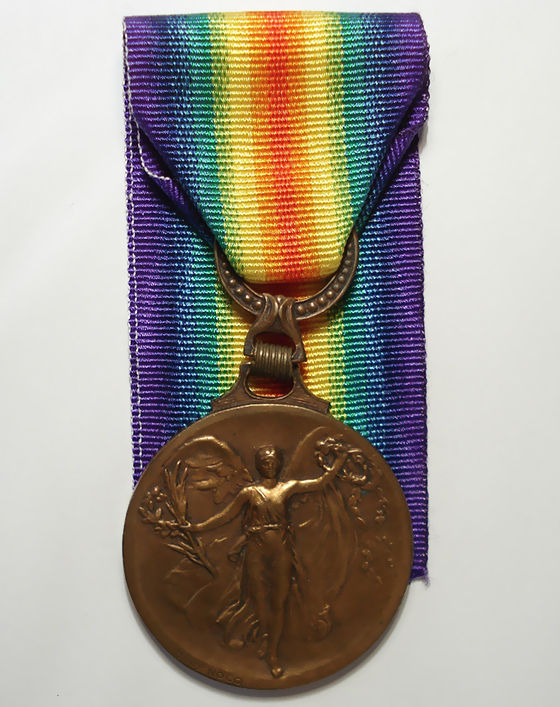 The Allied Victory Medal was awarded to those who served in WWI after the big victory. The WWI victory medal is nicknamed the "Wilfred" and comes on a multi-coloured ribbon. On the front is a war hero with wings to represent victory. Although 5.7 million British WW1 victory medals were handed out, not all those who served received one.
Distinguished Flying Cross
For an act of valour when flying against the enemy, pilots received the Distinguished Flying Cross, which is a level three gallantry award. Should the pilot received display several acts of valour and courage, they get an additional bar put on the ribbon for each occurrence. Only around 1,100 were handed out, which makes this medal of the rarer WWI medals to collect.
Distinguished Service Medal
The Distinguished Service Medal, another level three gallantry award, was given to those who acted courageously while at sea. It was introduced in 1914 and offered to anyone in the British military who served at sea and qualified for the medal. Bars were added to the ribbon for multiple acts of valour, and the recipient's name was imprinted on the back of this military medal.