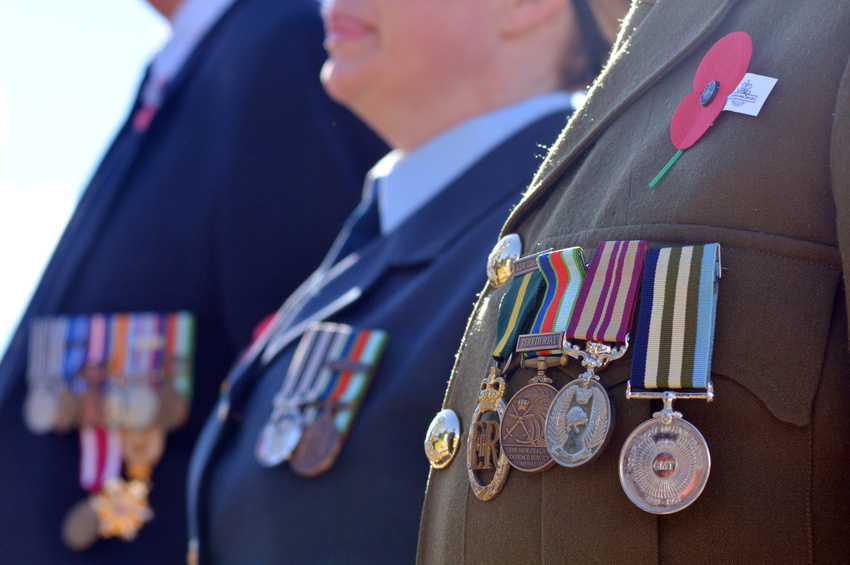 British WWII medals are highly coveted militaria, due in part to their rich historical significance. These military medals come in two types: decorations and campaign medals. Both the medal and its accompanying ribbon help identify each type.
Decorations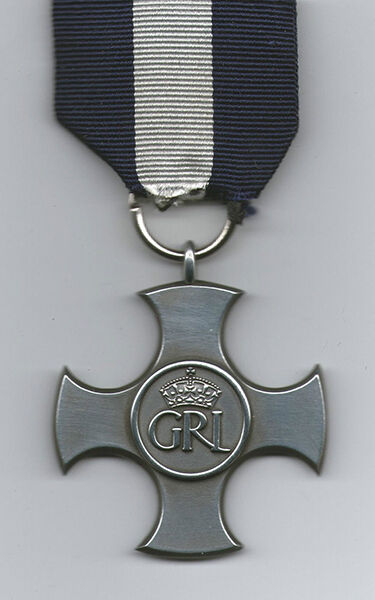 Decorations are issued to those who have performed an act of bravery. These British medals are much rarer than campaign medals, and thus, tend to sell for an increased value. The Distinguished Service Cross (DSC) is a third level military decoration awarded to officers of the British Armed Forces, Royal Fleet Auxiliary, and British Merchant Navy during World War II. It is granted in recognition of gallantry during active operations against the enemy at sea. Still, personnel of the United Kingdom's Royal Air Force received the Distinguished Flying Cross for an act of valour, courage, or devotion to duty whilst flying in active operations against the enemy.
Campaign Medals
Campaign medals are issued to all service personnel who served in World War II, including members of the British Armed Forces, Allied forces, and civilians participating in specified military campaigns. Popular campaign medals include the Defence Medal, for homeland defence in World War II, and the Atlantic Star for World War II sea service in the Atlantic. Moreover, the 1939 to 1945 Star was given for operational service between 3 Sept. 1939 and 2 Sept. 1945, while the Arctic Star was awarded for operational service of any length north of the Arctic Circle.
Burma Star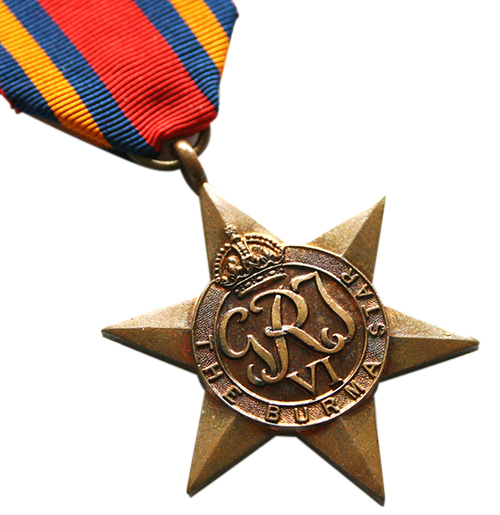 A campaign medal of the British Commonwealth, the Burma Star medal was bestowed upon those who served in the aforementioned service between 11 Dec. 1941 and 2 Sept. 1945. It was also given for certain specified service in China, Hong Kong, Malaya, and Sumatra. The Burma Star is a six-pointed star made of a yellow alloy. It has a height of 44 mm and a maximum width of 38 mm. It is said that King George VI designed the ribbon for this medal. It features broad dark blue stripes to represent the British forces, a red stripe to represent the Commonwealth forces, and bright orange stripes to represent the sun.
Indian Service Medal
The India Service medal was a campaign medal of the Commonwealth. This WWII medal was awarded to the Indian Forces for three years of non-operational service in India. The medal is circular and has a diameter of 36 mm.
Condition
Thoroughly examine the condition of the British WWII medal before finalising a purchase. Be wary of rust, as this can greatly decrease value. To confirm the war medal's authenticity, be critical of any inscriptions or clasps, as these components are often forged or later added.