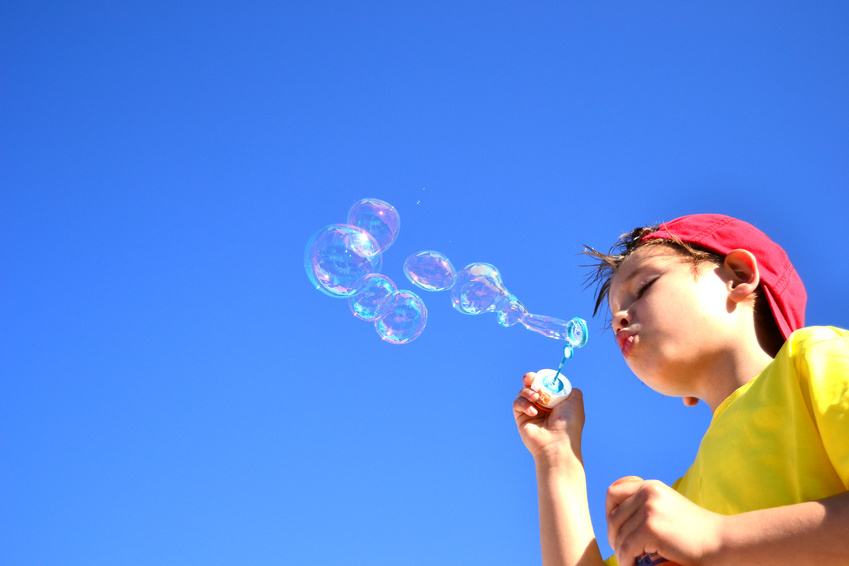 Bubbles can be a great addition to birthday parties. They can be used as part of the events or as party bag fillers for the attendees to take home. Bubbles are often used for children's birthday parties, but the types of bubble containers and wands can vary based on the age of the child and attendees. Some party bubble containers are available in various shapes and sizes and some may even be in the form of the child's favourite cartoon character.
Mini Bubbles for Birthday Parties

Mini bubbles can be an appreciable option for toddler birthday parties. These bubble containers and wands are small enough to fit their hands comfortably and they do not contain too much bubble soap for the children to spill on themselves. They are also available in a variety of colours to suit the demanding preferences of the birthday child and their peers. Mini bubble containers are also very easy to add to small party bags along with any other small toy or snacks that the attendees get to take home.
Children's Bubbles
The line of children's bubbles includes the mini bubbles, but there are also other bubble options more suited for older children. Older children will get annoyed with the small amount of bubble soap in a mini bubble container, so it would be best to obtain elongated bubble wands for older children. If the birthday party consists of children of different age groups, it is best to buy a variety of bubble sizes. Elongated bubble wands are bigger than mini bubbles but are also available in a range of heights and widths. Event planners can purchase multiple sets of these wands to suit their party needs.
Bubble Sword Wands and Bubble Guns

While the "wand" generally refers to the bubble dipstick, some listings refer to the entire bubble package as a bubble wand. These are generally cylindrical shaped containers with wands or swords that operate a little differently from regular bubble blowers. Once they have been dipped in the bubble solution, the user simply need to wave their hand with the wand to create giant bubbles. Bubble guns also make great party favours for older children. Children from age seven to thirteen often enjoy the use of a good bubble gun, which emits a continuous string of bubbles when the trigger is pressed.
Bubble Blowers and Bubble Machines
If the making of bubbles is going to be a part of the event and not merely a party favour, an automatic bubble blower or bubble machine can be a solid choice. These machines are often battery operated. They are generally accompanied by a bottle of bubble machine fluid and once loaded, it usually requires only the press of a button to release hundreds of bubbles in the air. These machines can keep toddlers and small children occupied for quite some time while other birthday party activities are prepared.