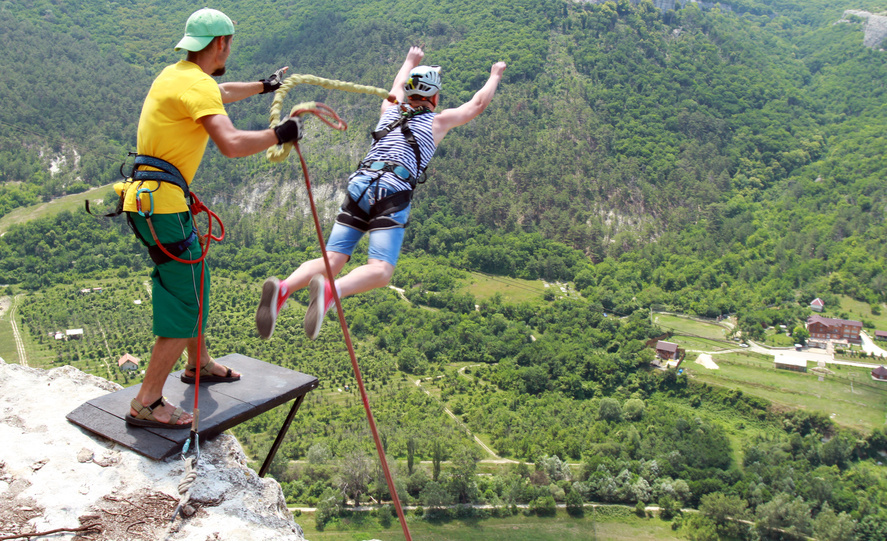 Bungee cords, and every other bungee accessory, provide uses far beyond simple bungee jumping. From securing tarpaulins to holding down cargo for travel to providing support in equestrian contexts, the cords provide useful and flexible restraint. No bungee cord will work properly, however, without the use of the correct bungee hook. Determining which hooks to use requires you to understand their uses, composition, size, and other important factors.
Consider the Use of the Bungee Hooks

One of the first steps when purchasing a bungee hook is to determine the use to which you plan to put it. The usage will determine the kind of hook you purchase. For instance, for uses that require the cord to absorb large amounts of shock, you will need a strong cord with a high-quality hook, while for basic uses, such as fastening cargo to the back of a vehicle, you will only need a cheaper plastic or elastic hook.
Know What Bungee Hook Dimensions You Need
In addition to knowing the type of bungee hook you need, you should also determine the size of the hook to buy. Bungee hooks generally come in one of a few sizes, most commonly 6mm, 8mm, and 10mm, and each go with a certain use or a certain-sized cord. The larger the size of the hook, the stronger it tends to be. For instance, 6mm hooks can be used for securing pickup loads, garden tools, and other small items, while 10mm hooks can be used for heavy duty work, such as securing tarpaulins.
Choose the Bungee Cord Material

You will also need to choose the quality of the material out of which the bungee cord is made. The material will help to determine the strength of the hook. For instance, cheaper plastic or elastic hooks tend to be weaker and suitable only for lightweight uses, while hooks used with shock cords should generally consist of high quality material that can withstand the tension present in heavy-duty uses.
Consider Adjustable Bungee Hooks
If choosing the right size hook feels like a hassle, you can consider purchasing adjustable bungee hooks. These hooks fit a number of different bungee cord sizes, such as 8-10mm. These hooks mean you only need one kind of hook to complete a variety of tasks, and help to eliminate the inconvenience of trying to match hooks with cords.
Choose Self-Locking Bungee Hooks
An additional layer of quality for which to look when purchasing bungee hooks is a self-locking, or auto-lock, feature. This feature provides an overlapping piece that seals the hook closed when attached to another item. The result is an exceptionally strong hook that does not require extra attention to secure.