Bungee straps are useful for holding large items in place or attaching them together. The straps are available in a variety of sizes and colours. Before purchasing bungee straps, buyers should learn more about the sizes available because this partly determines their strength. Then buyers can choose the type of hook or clip that makes the straps easy to attach.
Overview of Bungee Straps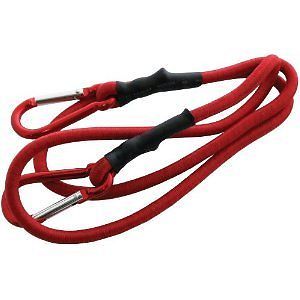 Bungee straps consist of a bungee cord with hooks or clips on either end. Bungee cords have an elastic core covered in a woven cotton or polypropylene sheath. The hooks or clips make it easy to attach the straps to other objects without using knots. The main use for bungee straps is securing items, such as luggage on the roof of a car. Hikers and backpackers often use the straps to keep their gear together.
Diameter of Bungee Straps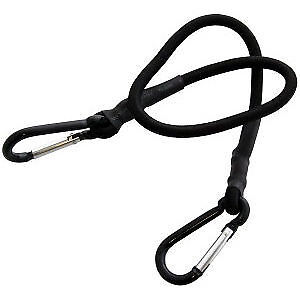 Bungee straps are available in many diameters, which refers to how thick the cord is when it is not stretched. The thinnest bungee straps have a diameter of 3 millimetres, which is ideal for lightweight hiking gear, but not strong enough to handle serious strain. The thickest heavy-duty bungee straps are up to 14 millimetres thick. These are ideal for securing heavy boxes onto roof racks. The most commonly available bungee straps range from 5 millimetres to 10 millimetres.
Length of Bungee Straps
Bungee straps are available in several lengths, from around 60 centimetres to 3 metres. If a strap is too short for a specific job, it is possible to hook it together with another short bungee strap for extra length. However, if a strap is too long for a certain job, it is difficult to fasten the cord securely.
Hooks and Clips for Bungee Straps
Bungee straps come with a variety of hooks and clips. The most common type is a simple metal hook that is open on one side. It is extremely easy to attach and remove, but there is a greater risk of it coming undone. Some straps have plastic clips that close completely and only open when the user pushes on a lever on one side of the clip. These are more likely to stay in place, but they are not as strong as metal hooks. The final type of fastener is a carabiner clip, which is a style often used by rock climbers. It is metal and closes completely, which makes it durable and reliable.