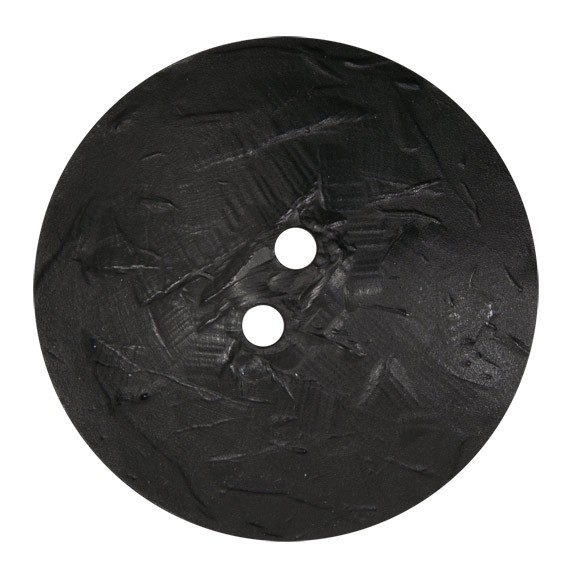 Many people spend a few moments each morning buttoning up their shirts without a second thought of the button's utility. Everyone relies on buttons to fasten pants, tops, dresses, jackets, and nearly every other type of apparel. If someone happens to lose a button or has a knack for making their own clothing and accessories, buyers should look no further than eBay for all their button needs and browse through an endless collection of tradition sew-thrus, shanks, or self-cover buttons in an array of sizes, shades, and materials.
With so many options to choose from, shoppers are encouraged to have an idea of what they need prior to searching for sewing buttons on eBay. Since some buttons are functional and others are decorative, perhaps the first factor to know is the button's intended use. Customers must also choose buttons that match, are correctly sized, and affordable. Whether sewers need a single button, a dozen, or hundreds, eBay has many listings of buttons available for purchase.
Type of Buttons
Selecting the right button for the job requires knowing the differences among the variety of options. The most common button used is the sew-thru since it is versatile and comes in an infinite arrangement of colours, sizes, and materials. Sew-thru buttons might be the most popular, but heavier fabrics and multiple layers require a shank button to secure fabric in place. Self-cover button kits allow DIYers to make customisable buttons. The sections below outline the characteristics and uses for the three common button styles.
Sew-Thru
Sew-thru buttons are flattened buttons with either two or four holes positioned in the centre. Sew-thru buttons are secured to fabric by passing a needle and thread through the holes. They can be used as festive accents or for functional purposes, such as fastening the cuff on a long-sleeved shirt or a pair of slacks. Some sew-thru buttons require a shank to elevate the button from the garment to keep the layers from bunching.
Shank
Shank buttons may perform the same basic function as sew-thrus, but their styles are quite different. Shank buttons are not confined to a flattened shape, nor do they have holes on the top. Instead, there is a loop, also known as a shank, where the needle and thread pass through. There are three types of shank buttons available: self, wire, and tunnel.
Shank buttons are popular options for upholstery, drapes, and thick or multi-layered articles of clothing. They come in an array of colours, sizes, shapes, and materials. Add fun accents on children's clothes with adorable shapes, such as hearts, flowers, and animals. Although plastic is the most common material, shoppers can find shank buttons made of metal, silver, wood, and more on eBay.
Self-Cover
Self-cover buttons are reserved for special projects where DIYers have need for buttons to match custom fabric. Self-cover buttons are most often made of plastic or metal, and depending on the model, some special tools may be required for assembly. They are available in a variety of sizes, and can be purchased by diameter, with widths ranging between 10 and 40 mm. One piece of advice shoppers should keep in mind is they need twice the amount of fabric that the button needs. To help customers remember which buttons are ideal for their needs, the chart below outlines which ones are best for certain tasks.
| Button Type | Best Used for |
| --- | --- |
| Sew-thru | Basic functional look for single layer garments such as shirts, skirts, dresses; also sewn flat for decorative accent |
| Shank | Heavy fabrics, such as denim, twill, canvas etc.; optimum choice with button or thread loops; some are decorative shapes or have embellishments |
| Self-Cover | Those with fabric scraps and want matching buttons for garments, upholstery |
Sew-thru and shank buttons offer the convenience of being ready to use. Since eBay has numerous listings of these buttons to choose from, shoppers can find theses buttons in nearly every imaginable concept. However, decorators who have the desire and time to personalise self-cover buttons should use pieces of fabric.
Choosing Buttons on eBay
Since all shoppers come to eBay with a variety of needs, there is no one right way to choose buttons. However, customers typically are working with partial concepts and expectations. For example, a seamstress may come to eBay looking for shank buttons for a set of drapes. Other buyers are simply looking for white buttons an art project.
Buttons purchased for practical purposes must always be able to fit through the buttonhole; therefore, size is an integral factor. While plastic is a popular choice, some prefer buttons made over other materials. In addition to what the buttons look like, buyers should consider price, quantity, and maintenance when looking for buttons on eBay.
Purpose
The first consideration one should make when picking out buttons on eBay is the intended use. Buttons are used on a variety of garments, but whether replacing or creating a new piece, shoppers must know what type of button looks and is best. Shank buttons are a great option for adding decorative flare to apparel and accessories.
Colour
Colour is often one of the deciding factors when it comes to choosing the right buttons. Fortunately, eBay has buttons sorted and arranged by colour. Whether buyers need black, blue, pink, or multi-coloured buttons, a seller on eBay is ready to accommodate. Although the colour might be the primary factor when buying buttons, shoppers should make sure they fit the buttonhole.
Size
Shoppers most often pay attention to the colour and style of button first, but before purchasing any on eBay, the button must be compatible with the buttonhole. Many sellers list the size of their buttons for each listing. If buying buttons to sew on a decoration, then the size of the button may matter less.
Material
While a majority of buttons are made out of plastic, eBay has tons of other buttons made from other materials. Wood buttons are great accents on winter coats. Metal buttons, whether made from steel, silver, or brass, are elegant upgrades. eBay even has a large collection of mother of pearl buttons for that irresistible, iridescent look. Shoppers are encouraged to search eBay for buttons made of ivory, glass, and other materials.
Quantity
Whether shoppers need one button or 500, eBay can meet consumer demands. eBay allows shoppers to designate how many buttons they need. There is no need to know exact number, and an approximation is sufficient. For example, shoppers can restrict searches for packs of less than 10 to increments of more than 500 buttons.
Price
One benefit of shopping on eBay is getting a good price. But in order to ensure buyers get the best deal, they should look up average retail prices on the buttons they want. One way to save money is to shop for used buttons. Often, other crafters have buttons left over, and shoppers can find used buttons at a fraction of retail costs.
Other Accessories Needed for Buttons
Finding the right buttons on eBay is half the battle; shoppers who plan to sew buttons need to have the proper supplies. So before finishing up shopping on eBay, buyers are encouraged to check their sewing kits to make sure they have enough thread, the right colour, and the best needles to get the job done. If purchasing self cover buttons, shoppers are encouraged to read the listing to see if other tools are required to make the button. Sew-thru buttons might need a shank to raise the button from the fabric; it is important to make sure the shank is compatible with the button before buying it.
Buying Buttons on eBay
Finding a plethora of buttons on eBay is easy; simply type "buttons" into the search bar and see all of eBay's options. Narrow down your search through the use of keywords. Including a few words that highlight key features for your button project optimises your results. For example, if you know you need a certain colour, such as "pink buttons" or "green buttons", or a particular style and size "19 mm self cover buttons", keywords can help eliminate unwanted results.
Sorting Results
After you have a satisfactory amount of results to choose from, your next step is to custom sort results by what matters most. When your top priority is for the best deal or for a small quantity of buttons, arrange buttons from lowest to highest price. If you know you need buttons in bulk, search from highest to lowest price. Shoppers can also sort results from distance from seller, time left in auction, and new or used condition.
Conclusion
eBay has the most extensive collection of buttons for sale anywhere in the world; therefore, there is no reason to waste time driving between craft stores when all it takes is a few clicks on a computer. Whether shoppers need a hundred sew-thru buttons for an arts and crafts project or a half dozen large, wooden shank buttons to reinvent an old coat, there is a seller on eBay ready to meet those needs. The selection of self-cover buttons gives shoppers every opportunity to find the best deal and the right quantity for their project.
eBay allows shoppers to sort through their buttons my manipulating several factors. Search by colour, quantity, theme, or material. Other factors to consider when purchasing buttons are size and purpose. Before checking out eBay, shoppers should check the rest of their sewing supplies to make sure they have matching thread and the correct needles to get the job done. eBay is a great one-stop shop for all of a buyer's button needs.