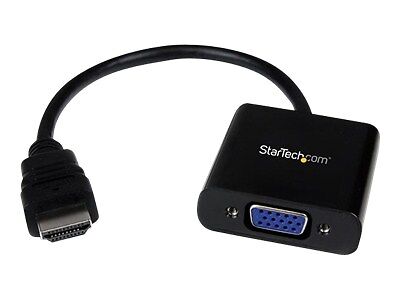 Video games have come a long way since they first came into being, and now, with a range of accessories that include cables and adapters, gaming aficionados have the ability to twist and tweak settings as per their liking. eBay buyers, however, are presented with a number of alternatives, with just about every kind of cable and adapter designed for a specific use made available, which requires that buyers know just for what they are looking.
Buyers should ideally start by being able to distinguish between different cables and adapters, and the roles they play, with AV cables and adaptors, power cables and adaptors, extension cables for controllers, and USB cables being commonly searched for on eBay. While a number of cables and adapters associated with the video gaming world are fairly generic, there are some that are designed to work with particular makes and models, which is why the compatibility factor should be addressed. Once buyers equip themselves with some basic knowledge, finding a suitable cable or adapter on eBay should be easy.
Buying AV Cables
Buyers looking for AV cables on eBay are presented with three basic alternatives, which include traditional composite AV cables that come with RCA connectors, component video cables, and HDMI cables.
Composite AV Cables
The previous generation of video game consoles that include the Playstation 2, Wii, and Xbox, come with composite AV cables comprising of RCA connectors at one end, coloured red, white, and red, which are used to hook up to a television's AV inputs. The other end, referred to as a dock connector, connects to the gaming console, which is known to vary from brand to brand. The good news is that eBay buyers can look for third-party manufactured AV cables that come with multiple connectors, wherein a single cable can be used with an Xbox or a PS or a Wii.
Component Cables
People who use high-definition televisions have the option to use component video cables, which helps them attach their gaming consoles to high-definition televisions. These cables help gaming consoles transmit high-resolution imagery to match HDTV resolution. As with composite cables, while one end of a colour coded component AV cable connects to a television, the other end matches with the connector of the console in question. Again, an eBay buyer can find a single component cable that can be used with a PS2, a Wii, or an Xbox.
HDMI Cables
The PS3, the Xbox 360, and the Wii U, all come with HDMI ports, and can connect directly to HDTVs using HDMI cables. Buyers who feel that component cables are as good as their HDMI counterparts should take into account that HDMI cables allow digital transmission of data, which definitely makes them better alternatives. Besides, using an HDMI cable is definitely the way to go when a gaming console, like the PS3, is used to watch Blu-ray films on an HDTV. In addition, using an HDMI cable can also offer enhanced audio, given that various games now offer 7.1 channel audio output.
When it comes to buying an HDMI cable, buyers should know that they have different types of HDMI cables from which to choose, and not all offer the same results, as can be seen in the table below.
HDMI Cable Type

Characteristics

Standard

Handles 720p/1080i resolutions

Minimum bandwidth: 2.25 Gbps

Handles 1080p and 4K resolutions

Minimum bandwidth: 10.2 Gbps

Supports 3D imaging and all HD audio signals

Typical high speed HDMI cable with added Ethernet channel support
Gamers who use HDTVs along with the latest generation of gaming consoles and are looking for crystal clear imagery and high-definition sound with support for 3D gaming should opt for high-speed HDMI cables simply because going through tasks, like processing 3D data, does require more bandwidth. eBay buyers can expect to find HDMI cables sold by manufacturers, like Sony and Microsoft, designed especially to work with their respective gaming consoles.
Using New Consoles With Non-HDTVs
If an owner of a Wii U, Xbox 360, or Playstation 3 wishes to use the console with a regular television, it is a possibility. The Wii U, for example, comes only with an HDMI cable as part of the standard order, although users do have the option to use a component AV cable with this console. The Xbox 360 also supports different types of cables, which include HDMI cables, component HD cables, VGA HD cables, as well as regular composite cables. In addition, an Xbox 360 user can also turn to using an HD and analogue AV adapter.
Buying AC Cables and Adapters
Gaming consoles tend to come with AC or power cables and adapters, although these need to be replaced from time to time. AC adapters are known to come with different power ratings as well as connector types, which is why compatibility should be addressed when buying one. The typical design, however, remains largely the same, and while the DC plug connects to the gaming console, the AC plug is connected to a source of power, typically a wall socket.
Compatibility, when buying a power adapter, should be duly addressed even when buyers are searching through offerings for the same brand of consoles. For instance, different models of Xbox 360 are known to use different power adapters, in which a power adapter that works with one Xbox 360 may not necessarily work with another.
When shopping on eBay, buyers can expect to find third-party manufactured AC adapters that are designed to work with multiple devices at the same time, which include AC adapters that come with multiple ports capable of powering different devices like an Xbox, a PS3, a Wii, a laptop, and at the same time.
Buying Controller Extension Cables
Gamers who use wired controllers are often found looking for extension cables that can help them increase the distance between them and their consoles, and the good thing is that eBay can help with this. Buyers shopping on eBay can expect to find extension cables for just about every kind of wired controller, designed to be used with controllers made by brands like Playstation, Xbox, Wii, GameCube, Sega, and the like, and these controller extension cables can easily add 2 m or more in length to existing controller cable lengths.
Buying USB Cables
USB cables are commonly used when it comes to charging wireless controllers like the PS3 wireless controller and the Wii U wireless controller, although they can be used with wireless keypads, headsets, and portable consoles as well. In addition to charging wireless devices, they can be used to transfer content from computers to gaming consoles and vice-versa. Extension USB cables can also be used to connect to special controllers, like mics and guitars, that come with USB connectors. In addition to USB cables, some gamers are also found looking for USB hub splitters, as these help users use more than one USB-enabled device. Since USB cables are fairly generic, buying them, in most instances, does not really require compatibility to be addressed.
Buying Cables and Adapters on eBay
The number of people turning to eBay when looking for video game cables and adapters should come as no surprise, given that the sheer volume of alternatives on offer through this medium is hard to replicate. As a result, irrespective of the kind of cables and adapters for which buyers are looking, they can expect to find the same on eBay. The variety of cables and adapters made available on eBay extend beyond the items discussed herein, and are also comprised of Ethernet cables, link cables, HDMI switches, wireless network adapters, USB xSATA adapters, S video AV cables, headset adapters, and more.
In addition, while users have the option to buy products manufactured by popular makers like Sony, Microsoft, and Nintendo, they also have the option to search through perfectly compatible products made by third-party manufacturers, and by doing so, buyers can expect to save some money. Another way to save some money is by paying attention to what sellers charge in the form of postage and packaging costs, because while some sellers can charge seemingly steep postage and packaging costs, some others go to the extent of offering free shipping.
Conclusion
There is no disputing the fact that the video game playing experience continues to be bettered, and the role that an array of cables and adapters play in making sure this happens cannot be ignored. Some people simply look for extension cables that can help them increase the range of their existing controllers, and some are found looking for adapters that can help them connect old consoles to new televisions or the other way around as well. Adapters allow users to use various products interchangeably, and buyers can even expect to find adapters that allow them to use Xbox controllers with PS3 consoles.
Turning to products manufactured by respective console manufacturers is always the simplest path to take when it comes to compatibility, and reputed manufacturers like Sony, Nintendo, and Microsoft pay due attention to aspects like quality of materials used, safety, and technological advancements. When it comes to buying third-party manufactured cables and adapters, while they may seem like more affordable options, buyers should know that they can leave a lot to be desired when it comes to other fronts.