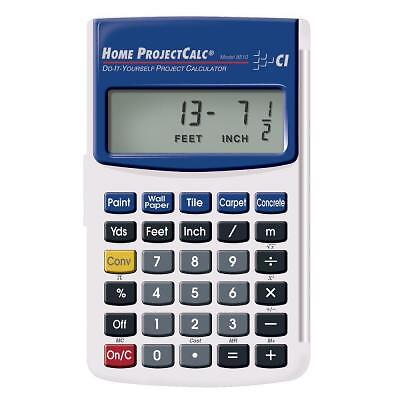 The calculator goes down as one of the handiest devices in human history. Its origins can be traced back thousands of years during times when man used an assortment of primitive methods to perform basic mathematical collections. The abacus, which is still used in parts of Asia for arithmetic calculations, was first developed some time before 2000 BC. However, the mechanical unit created by noted French intellectual Blaise Pascal is recognised as the first official calculator. Introduced in 1642, Pascal's creation served as the blueprint for the devices that would go on to perform the four essential functions of addition, subtraction, multiplication, and division.
In modern times, the calculator is a widely used device of global significance as it is a common fixture in classrooms and office environments around the world. Calculators are available in a variety of price ranges, shapes, and sizes, offering functionality that spans from basic calculations to complex computations. Furthermore, they are capable of supporting a broad spectrum of applications.
Calculator Considerations
The concept behind the calculator is simple enough, but shopping for one can be a gruelling process. There are several factors to take under consideration, with everything from price and type to brand and usage situation carrying a significant level of importance. This buying guide injects some much need simplicity into the mix with a comprehensive overview of what needs to be considered when buying a calculator.
Types of Calculators
It is clear to see just how much this device with origins from thousands of years ago has evolved when taking a look at all the different types of calculators. The following section serves an introduction to these variations, while highlighting the known pros and cons of each type.
Type of Calculator

Description

Pros

Cons

Also known as a four-function or display calculator, a standard calculator that performs the four basic arithmetic calculations. It is powered by solar cells and presents data on an LCD display

Inexpensive

Easy to operate

Widely available

Limited functionality

Limited memory

Unable to store data

More advanced than basic display calculators. Performs functions such as scientific notations, unit conversions, and trigonometric calculations, in addition to the four basic functions

Generally easy to use

Includes embedded memory

Supports more functions than basic calculators

Stores limited data

Large functionality gap between low and high-end models

One of the most advanced calculators available. Common functions include graph plotting and simultaneous equation calculations, in addition to the basic four functions

Large display

Generous memory capacity

Able to easily store data

Generally able to programme device to automate various functions

More expensive than most other calculators

Steeper learning curve

Primarily used for financial calculations related to money management. Common functions include the calculating of loan financing, interest rates, and investment values

Contains keys specially designed to perform specific financial functions

Ability to programme keys to automate specific functions

Generous storage capacity

Can be significantly more expensive than other types of calculators

Often requires extensive training in proper usage

Limited to a specific set of basic and financial functions

Customizable calculators that perform many of the same functions as graphing calculators. They are similar to computers in how they support the development, execution, and storage of programmes

Enables custom development of programmes to support specific needs

Compatible with personal computers and other devices

Compatible with numerous operating systems and programming languages

Steeper learning curve

Requires some knowledge of programming to get full potential

Include built-in printers and attached paper roll designed to the print out calculations. Printing calculators offer functionality that ranges from performing the basic four calculations to complex graphing tasks

Generally easy to use

Suitable for a wide range of applications

Requires an external power source

Can be slower than other calculators
The calculator is a universal tool. Knowing which one to get is the challenge. A simple 10-key is ample for household budgets and elementary schools. A scientific calculator can help the middle school student, and a graphing calculator is necessary for high school and college. Before making a purchase, review the types of calculators above to help guide you in the right decision.
Common Calculator Applications
There are many different types of calculators, and each type is generally used in specific situations. Individuals in search of a calculator can get a better idea of what might be right for them by basing their decision on how the device is going to be used.
Home Use
Calculators are akin to everyday household appliances. Common usage in this environment includes basic calculations for home budgeting and elementary school work.
Recommendation: Basic Calculator
Advanced Mathematics
Students often need to perform complex calculations, create graphs, and store generous to large amounts of data. These requirements are typical of the advanced mathematical setting in high school and college classrooms.
Recommendation: Graphing Calculator
Math, Science and Engineering
Some environments require the use of statistics and probability, floating points, and numerical roots that stem beyond square root. These capabilities are often needed at the high school level in algebra, trigonometry, and science classes as well as the engineering industry.
Recommendation: Scientific calculator
Money Management
Calculators are useful for numerous financial applications. Accountants and financial managers use them to help with tasks ranging from determining the balance on home mortgages to calculating the return on specific business investments.
Recommendation: Financial Calculator
Business Operations
Calculators are as common in the office environment as they are in the home setting. A business may need to perform multiple functions, or a variety of specific functions, which typically means their needs can be supported by a greater range of types.
Recommendation: Financial, Programmable, or Printing Calculator
Calculator Brands
One reason choosing a calculator can be such a chore is because they are made and distributed by so many companies. Here is a rundown on the top brands:
Texas Instruments
Texas Instruments is known for its massive catalogue of advanced calculators. Most of the products released under this brand name are made for graphing and scientific calculations. Texas Instruments calculators are extremely popular with students and educational institutions.
Casio
Credited as the first company to produce a compact calculator, Casio is a trusted name in the calculator market. The company's catalogue is amassed by a wide variety of types, including basic, scientific, graphing, financial, and printable. Thanks to such a broad selection, Casio calculators are popular with just about every demographic of users.
HP
HP is one of the oldest brands in the calculator business. Similar to Casio, its lineup features a diverse range of products suited for various purposes. In modern times, HP calculators are extremely popular with users who require PC integration and other advanced computer-related connections.
Calculated Industries
Calculated Industries makes several lines of calculators made for specific industries. Among them is the Construction Master, an award-winning line that construction companies use to save time and money on development projections. Calculated Industries also makes calculators that are suited for the finance, real estate, and home improvement markets.
Buying Calculators on eBay
Calculators can be found at many different retail locations. They are a common item on the shelves of department stores, grocery markets, and various discount shopping outlets. Calculators can also be found on auction site eBay. What makes eBay such a great option is the wide selection it offers from sellers around the world. As an added bonus, the site makes finding a calculator an easy process.
If you have an idea of the calculator you want, you can use the search function, found on each page of the eBay website, to search for it directly. A simple search for "calculators" returns results containing several relevant listings. If you want a more refined search, you can search using keywords such as "casio calculator" or "casio desk calculator". Also, using the Advanced search feature can allow you to look for items by criteria such as price range, location, and even buying format (Auction, Buy it now, Classified Ads).
Even though eBay itself is a reputable website, it is still a good idea to evaluate individual sellers before making a purchase. By clicking on a seller's username in a listing, you can view a profile that shows you a detailed rating, percentage of positive feedback, and the latest feedback from customers. The information here can help to determine if a given seller is even worth your time.
Conclusion
The road to purchasing a calculator is often a tedious one, and it is all because there are so many factors to keep in mind along the way. You have to think about the different types and brands that are available, in addition to their known advantages and disadvantages. To compound matters, you have to weigh your intended usage, which may be the most important variable in this equation, against all these factors.
Fortunately, the process of buying a calculator can be simplified when using a rather basic formula. Know what you are looking for, conduct your search efforts in the right place, and most importantly, go into it having already identified your needs. If your school work involves dealing with calculus, fractions, or complex numbers, taking a basic calculator into the classroom can only result in disappointment. On the other hand, a device that handles scientific problems and other advanced functions may be overdressed when used for balancing the bank account or calculating loan payments. With this simple, yet effective formula, you can find a calculator that is perfectly suited for your mathematical adventures.