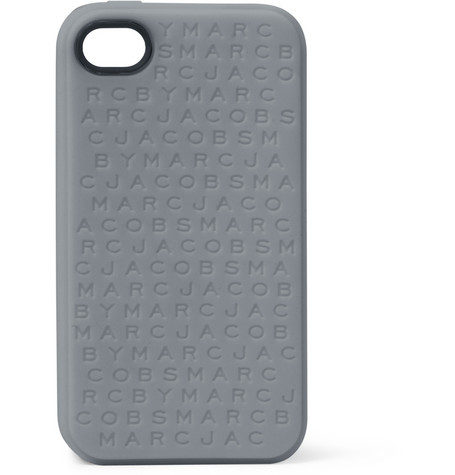 The mobile phone has become a must-have item for most people in the developed world. Not only does it make phone calls, it keeps people up to date with the latest news, allows people to stay in touch with friends and serves as an entertainment medium with which people can watch movies and listen to music. In fact, these handheld devices are now so sophisticated; top-of-the-range models cost several hundred pounds each. With such an investment involved, it is essential that consumers take steps to protect their device. Replacing a mobile phone can be very costly without insurance, and contract providers generally won't consider an upgrade for at least 18 months. Buying a cover for a mobile phone is a cost-effective way of protecting it from excess moisture, cracks, scratches, and serious damage. There are hundreds of options available, and choosing the best one for a particular phone depends on a person's particular preferences.
What Are the Different Mobile Phone Designs?
Most mobile phone cases on the market are designed specifically for a particular mobile phone. Access to various sockets and buttons will be needed without having to remove the case before every use. While many phone manufacturers make their own cases, consumers also have the choice of buying quality mobile phone cases from third-party manufacturers – often at a cheaper price. The choice of design usually depends on how the consumer prefers to use the phone.
| | |
| --- | --- |
| Phone Socks | Phone socks are perhaps the simplest type of mobile phone case available. They are only designed to offer protection to a phone when it is not in use, and the device must be removed completely when in use. Some come with a drawstring seal, and many are available in a wide selection of colours and designs. |
| | A permanent cover is designed to stay with the phone at all times. The cover will be designed in such a way that access to buttons and sockets is available at all times. Some will also have a transparent cover in order to protect the screen. |
| Phone Skins | Mobile phone skins are made from either solid substances such as plastic and aluminium or flexible materials such as rubber and silicone. They are designed to provide structural strength and protection from impact. They rarely interfere with the operation of the phone, and they are one of the most convenient solutions on the market. |
| Phone Pouches | Phone pouches are designed to provide protection when the phone is not in use, but the device must be removed from the pouch to be used. This type of mobile phone case comes as standard with many Blackberry devices. |
| Flip Cases | Flip cases enclose the device with a cover that is usually kept in place with a magnetic locking system. The cover opens by lifting it vertically. Although bulky, these cases protect all parts of the phone. |
| Horizontal Cases | Horizontal cases resemble purses, and they often come with storage areas for cash and credit cards. |
| Wallet Cases | Wallet cases usually operate in a similar way to that of flip cases, but the cover is opened to the side instead of lifting it. Wallet cases often include areas to store cards and cash. |
| Shock-Proof Cases | Most shock-proof cases are designed to protect the structure of the phone against drops. Many don't cover the screen of the phone, but additional protectors can be bought in order to protect the screen from scratches and cracks. |
The Various Types of Material Used for Mobile Phone Cases
While many people choose the material for phone cases based on cosmetic reasons, this important factor can determine exactly how much protection a device is given.
| | |
| --- | --- |
| Fabric | Mainly used in phone socks, fabric delivers only the minimum level of protection for a mobile phone. While woollen cases are incredibly popular, other fabrics used in the production of mobile phone cases include silk, polyester, and cotton. |
| Leather | Real leather and faux leather cases are the most popular in the UK, as they look great while delivering excellent protection. Leather mobile phone cases are popular amongst professionals, and most wallet and horizontal cases are made from leather. |
| Silicone | Silicone is the most common material used in the production of fitted cases. The pliable nature of silicone means it sticks tight to phones, and that means delivering a very secure protective skin that maintains the basic structure of the device. Silicone is a lightweight substance, and that is often a desirable quality when phones are carried in pockets. |
| Neoprene | Neoprene is a type of synthetic rubber that provides a cheaper alternative to silicone. Most budget mobile phone cases are made from this man-made material. |
Optional Extras to Consider When Purchasing Covers and Cases for Mobile Phones
The increasing popularity of so-called 'phablets' with larger screens has led to the introduction of mobile phone cases that can be folded into a stand – ideal for watching movies and TV shows. It is also possible to buy a water-proof case to protect a phone around the pool, on the beach or in the bathroom; however, it usually has to be removed from its casing to be used. Other useful options include free stylus pens, rotating storage, and removable screen protectors.
Customisation Options for Mobile Phones Cases
Mobile phone cases are increasingly being regarded as fashion accessories, and young people in particular like to put their own mark on an item they use several times every day. Jewelled cases are adorned with a wide range of synthetic gems and stones, and many manufacturers sell extra trinkets and accessories that can be added over time. Some manufacturers will also personalise cases with initials, logos, and names before shipping to the customer. Several suppliers also offer a unique service whereby they add personal photographs to the case – the ideal gift for a loved one.
Finding Case Covers for a Mobile Phone on eBay
The eBay website is home to thousands of new and used mobile phone cases and covers, and finding them takes only a matter of seconds. A search by categories should always begin by clicking the All Categories link that can be found near the top of the homepage. A drop-down menu will load, and the Mobile Phones & Communications category should be selected. Clicking the Search icon will reload the screen, and a selection of sub-categories will appear on the left of the page. From that list, the Mobile Phone & PDA Accessories link should be selected; doing so will result in the page reloading, and a new set of sub-categories will appear. The Cases & Covers link should then be clicked, and eBay's full range of mobile phone cases will be displayed. These results can be narrowed by searching based on the brand of phone being protected; such brands include Apple's iPhone 5 and the Samsung Galaxy Note 2. Search results can also be narrowed by clicking the various check-boxes under the headings of Type, Material, and Condition. The fastest way to start browsing the thousands of options available is to type a search term into the text-entry box near the top of the homepage. However, this will provide a broad range of results that will not all meet the user's exact specifications. A far more accurate way of searching for the perfect mobile phone case or cover is to use eBay's user-friendly category-based search facility.
Conclusion
Apart from sock covers, mobile phones cases are usually designed for very specific models. While leather wallets and flip cases look fantastic and professional, they often require two hands to open. Skins and fitted cases probably provide the most functional solution for protecting a phone, and they are the cases that come in the widest range of colours and designs. People who work in dynamic environments such as building sites and the countryside are probably better served by silicone skins with screen protectors. Professionals working in office environments will usually be better off with leather wallet, pouch and flip cases. In the vast majority of situations, however, the most suitable type of mobile phone cover or case is a matter of personal preference.