Regular wheels rotate on a fixed axle, while castor wheels are individual pieces with their own frame. They come in many sizes and multiple designs with the purpose of making it easier to move an object around. An example would be a chair with castors on each leg. The wheels are also seen on transportation platforms, furniture, and carts.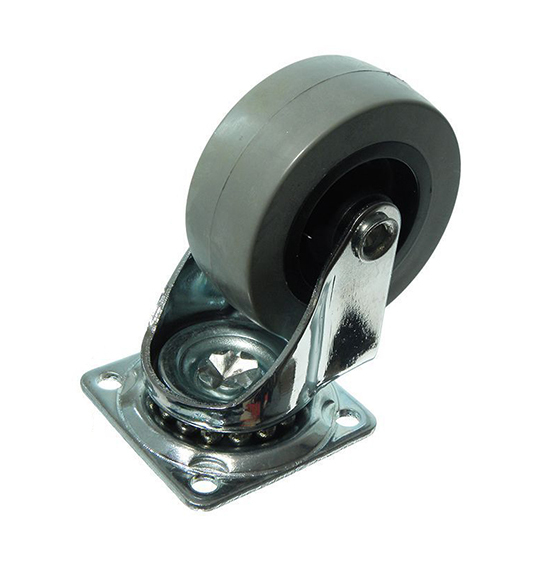 Since castor wheels come in all shapes and sizes, the first step is to figure out what kind to shop for on eBay. Believe it or not, the size and type of wheel actually makes a big difference because some items should only be able to move slightly, while others need to move freely.
Furniture Castor Wheels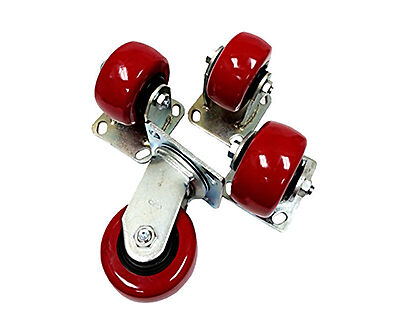 Large furniture can be difficult to move around, so adding wheels to the bottom makes a world of difference. Furniture castors vary depending on size and whether or not they are fixed. For example, bed castors attach to the bottom of each bed frame leg. Since a mattress and its frame are rather heavy together, many owners appreciate being able to easily move a bed around and access the floor space underneath. However, beds are not a piece of furniture that often requiring moving; fixed castor wheels tend to be the most practical solution because they only roll forwards and backwards. The fixed nature of the wheels also prevents the bed from moving around unnecessarily. Fixed castors also work well for other large pieces of furniture, such as sofas, that only need occasional moving for cleaning, rearranging, and so on. On the other hand, swivel castor wheels turn in all directions, which make them ideal for something like a chair or large toy box that people might move around a lot.
Castor Wheel Sizes
How big the castor wheels are determines how easily they roll. The smaller the wheel, the more it has to rotate to move and the less clearance it has over surfaces like carpet. For example, pushing 50 mm castors over cement is okay, but moving it on carpet requires more effort. However, 150 mm castors should roll easily over carpet.
Industrial Castors
Most castors have a weight limit, so pay attention to the product description when shopping on eBay. Something large like a bed needs heavy-duty castors that can handle the extra weight. Heavy-duty castors are also ideal for shops or businesses that need wheels on equipment or transportation platforms.