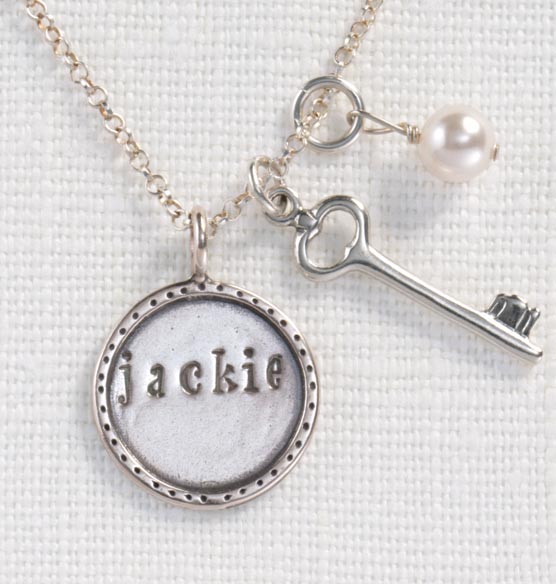 Adding charms to a necklace, bracelet, or earrings is a popular way to create customised jewellery. There are thousands of different charms from which to choose, and each style of charm creates a different look. Charm jewellery has been worn by such famous figures as Elizabeth Taylor; Jacqueline Kennedy Onassis; Keira Knightley; and Catherine, Duchess of Cambridge. People love charms for many reasons but particularly because unique charms can be collected from all over the world, one at a time, and even interchanged as desired. In this way, charm jewellery has more of a "life" and a story to tell than most pre-made items. Indeed, a charm bracelet or necklace is often a woman's most treasured piece of jewellery in her collection; many are almost impossible to duplicate if lost or stolen.
eBay is a terrific place to buy charms, because with a high number of sellers from all over the country, the union, and the world, the variety of merchandise surpasses anything found in one traditional shop. Pricing is extremely competitive, and the chances of finding a rare or discontinued item are increased. By learning how to shop efficiently on eBay, buyers can have a positive experience and put together a piece of charm jewellery like no other.
Shopping for Charms on eBay
The eBay site is user-friendly and allows people to browse and shop in multiple ways, depending on which method is most intuitive for them. One good way to start shopping for charms or any other product on eBay is to use the keyword search function. To try this, begin at the home page and type "charms" into the Search field. Click the Search button and see the different categories in which charms are listed. View the items that appear, or click on one of the categories to narrow down the choices. Buyer can also be more specific with keywords; for example, "Pandora birthstone charms" returns fewer results, but those results are more likely to be closer to what the buyer is looking for.
After seeing the typical categories in which charms are listed, a buyer may want to use the directory search to view all items in a category. To do this, return to the home page and click on All Categories.. This link redirects to the entire eBay directory tree. Simply choose the appropriate group and continue to navigate through narrower categories until arriving at charms (or perhaps related jewellery items).
Once buyers know the basics of how to shop on eBay, they should acquaint themselves with the types of charms available so that they have an easier time finding what they want.
Types of Charms
There are a few different types of charms on the market, so buyers may want to know which types of charms they are interested in before shopping. These charms generally cannot be mixed together, as each requires a specific type of jewellery chain.
Traditional Charms
The traditional charm is an actual shape or tiny object. This type of charm dangles from a jump ring, which is a loop of metal with a split in it. The jump ring can be twisted with pliers or tweezers to open it and allow the charm to be slipped on. The ring is then put onto a link in the bracelet or necklace, and the jump ring is twisted back to its closed position. This may be enough to secure the charm to the chain, although some people take their charm jewellery to a jeweller to have the charms permanently soldered onto the item.
A more modern type of attachment is the split ring, which is exactly like a key ring; this allows for easy attachment and rearrangement of charms. Another variation is the charm that comes on a spring clasp, much like a standard necklace closure. This allows one to move charms around easily.
Italian Charms
Italian charms are square mosaic-like charms that snap together to create a flat band. A hook on one side of the charm attaches to a bar on the other charm. Most charms are attached by pressing on the back of the charm to extend or open the hook. An Italian charm may feature a tiny photograph, a flat gemstone, text, a flag, or anything else that fits onto a flat rectangular space.
European Charms
Popular European charms are actually beads with holes through the centre, allowing the charms to be strung onto a regular type of chain or cord. These charms are also known as Pandora charms, named after the Danish jewellery company that popularised this style of charm. When shopping, be sure to differentiate between Pandora-style and genuine Pandora charms. Many of these charms are spherical or doughnut-shaped, although almost any shape can be made into a charm or bead by drilling a hole through the centre.
Other Considerations When Buying Charms
The type of charm is probably the most important decision to make before putting together charm jewellery, but there are other considerations: primarily, metal colour and charm size.
Metal Colour
For a cohesive look, it is important to stay with one metal colour when choosing charms for a bracelet, necklace, or earrings. Most charms either have silver or gold attachments and should be placed on a jewellery piece of the same colour. While it is possible to mix gold and silver together on the same piece, it takes a good eye and careful selection of each charm.
Charm Size
Depending on the type of jewellery, one may wish to keep all charms the same size or vary their sizes for a different look. Charms can range from about 3 mm (often used as spacers) to 50 mm or more (usually worn alone as a pendant). Typically, Italian charms must be of a uniform size in order to interconnect properly. European charms look best when kept consistent in size as well, although smaller spacer beads may be alternated between the actual charms. Traditional charms tend to vary the most, since the charms are often in the shapes of two- or three-dimensional objects and cannot be standardised.
Choosing a Theme
The best charm bracelets follow some sort of theme, whether conscious or not. Whether making charm jewellery for oneself, for a gift, or for resale, sticking to a theme keeps the jewellery looking more purposeful and less helter-skelter. The following chart gives examples of possible themes to choose.
| Theme | Examples |
| --- | --- |
| Colour | Pink, red, blue, gold, silver |
| Travel | Palm trees, seashells, countries, flags, cruise ships, airplanes, trains |
| Seasons | Snowflakes, jack-o-lanterns, valentines, shamrocks, Easter eggs |
| Milestones | Diplomas, mortarboards, birthday cakes, wedding bells, pacifiers, baby booties, numbers to represent years |
| Motifs | Hearts, flowers, stars |
There are certainly many other themes; these are just a few examples. A truly personal piece of charm jewellery may take years to assemble and may not appear to have a cohesive theme at first glance; however, to the wearer, each charm may hold a special significance by representing an event in the person's life. Still, these collections of charms usually have some unifying factor, such as being all silver or gold.
Buying Charms on eBay
Once you find some charms that you are interested in buying, you should take your time and research the items thoroughly. Click on the item's photo or the hyperlinked listing title to be taken to the full product page. Read the description thoroughly and be sure to check out all information on shipping costs, return policies, and seller history.
Researching Sellers
The seller's feedback rating is listed on the item page as well as on his or her individual profile. The feedback score is calculated by aggregating ratings from every buyer and seller who has done business with this individual. Buying from sellers who have good ratings is a way of protecting yourself, and the seller's profile page also lists lots of additional helpful information, such as other current items for sale, detailed seller ratings in specific categories, and whether or not the seller runs an eBay shop.
Using eBay Shops
Some sellers who list merchandise regularly run an eBay shop.. Many sellers offer multiple items in related categories, just as a regular shop would. For example, a seller of charms might offer other jewellery-making supplies, such as chains, jump rings, and tools. If you find a seller you enjoy doing business with, you can continue to support that seller and build a relationship by patronising the eBay shop.
Conclusion
Charm jewellery is one of the most unique and personalised jewellery items available. People can collect charms gradually over a lifetime, allowing them to invest in more expensive charms and spread the cost out over time. Charms also make wonderful gifts, and charm jewellery is often kept for a lifetime and passed down as keepsakes.
The three basic types of charms are dangling traditional charms, which are attached to a chain link by way of a jump ring or a split ring; Italian charms, which are flat square tiles that hook together; and European charms, which are beads that slide onto a chain. Most charms and related jewellery are either silver- or gold-toned and look best when all hardware, attachments, and so on are in the same colour family. Charm jewellery also looks best and is more meaningful when all of the charms follow a particular theme, even if that theme is not immediately apparent.
Putting together charm jewellery is a rewarding pastime that is often more fulfilling than simply buying a ready-made item. By learning about charms and shopping on eBay, anyone can find the right charms for a beautiful piece of jewellery that can be enjoyed for a long time to come.