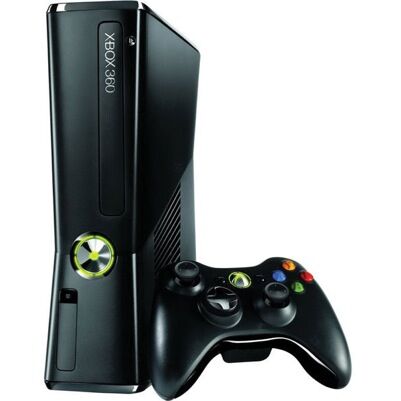 Playing video games is a very common pastime these days because it is entertaining and interactive. However, there may be times in a game when players face obstacles or levels that they just cannot beat. For some gamers, being stuck in a certain part of the game while trying to overcome the challenge countless times can be extremely annoying and frustrating. In these circumstances, it may be necessary for gamers to use video game cheat codes and vouchers to help them win the game.
There are cheat codes and vouchers for almost any video game on the market, and although some avid gamers do not like using cheat codes, there is nothing wrong in using them to improve one's gaming experience. After all, nobody should get frustrated by playing a video game, since this pastime is meant to be entertaining. Buyers can find many kinds of cheat codes and game vouchers as they are widely available from video game stores as well as from online retailers. However, it is first important to know what kinds of cheat codes and game vouchers are available and how to select and buy the right one for a game and for a video game console.
Why Use Game Cheat Codes and Vouchers?
Video game cheat codes are special codes created by game developers. Gamers can use these codes while playing a certain game to unlock secret areas, characters, or to give their characters special abilities such as immortality, commonly referred to as 'God mode' in a video game, and other perks. Gamers often use cheat codes when they are stuck in their game or when they just want to unlock and completely uncover all the secrets in the game.
Game vouchers on the other hand, are not used to 'cheat' in a video game but can have many uses. Some vouchers are for in-game currencies, while some vouchers are subscription vouchers for a certain game. Buyers can usually get extra perks and exclusive content from these vouchers. Buyers must be careful when looking for video game cheat codes and vouchers as there are numerous kinds on the market that might not be the ones they want.
Buying Video Game Cheat Codes and Vouchers
To buy cheat codes and game vouchers, one must first know what kinds of codes and vouchers are available. Buyers must also decide what they want for their game and how much their budget is. By taking these aspects into account, gamers can definitely get great value for their money.
The Types of Video Game Cheat Codes and Vouchers
Many gamers, especially casual ones, may find the challenges in some games to be too frustrating. In these cases, cheat codes can be very helpful. Likewise, buying game vouchers can also help one complete a game quicker. However, most vouchers are meant to improve one's gaming experience by providing more exciting content. The table below describes some types of game cheat codes and vouchers one can buy.
| | |
| --- | --- |
| Product Type | Description |
| Game cheat code | Unlocks secret levels, items, and abilities; provides perks such as immortality and instantly winning a level |
| Subscription or membership voucher | Subscription for online games, as well as multiplayer gaming services such as Xbox Live and PlayStation Network |
| In-game currency and item voucher | Unlocks currencies and items for gamers to use in their games; generally for online multiplayer games |
| Game gift voucher | Enables buyers to download games and other game items; commonly bought as gifts |
As buyers may know, there are various codes they can buy to improve the game play for their video games and consoles. Major game consoles have online services gamers can subscribe to such as Xbox Live, PlayStation Network, and Nintendo Network. Gamers can usually buy vouchers for these services or pay directly for the subscription fee. Besides cheat codes, one can also buy game walkthroughs or strategy guides. A strategy guide is a complete guidebook with information on everything about a particular game from the kinds of levels in the game to how to play through each level.
Choosing the Right Cheat Codes and Vouchers
First of all, gamers must know the exact game that they want to buy cheat codes or vouchers for. Some games, for example the FIFA game series, have many game instalments in their series. Therefore, cheat codes for one version of a FIFA game may not work on another FIFA game.
Choose Codes and Vouchers for the Right Game and Console
Buyers must always be sure that they are searching for cheat codes for the right game to avoid wasting their money. The same goes for when one is looking for a game walkthrough or voucher. Another thing players should remember is to purchase cheat codes for the right console. Many games are available on multiple consoles and cheat codes for a game on a particular game console do not work for the same game on another console.
Look for Customer Reward Services
When buying game vouchers, gamers must be sure that they are buying the right kind of vouchers. Some vouchers can only be used for certain games, while some are specific for a certain game console. When buying a voucher to be used as in-game currency, it is very helpful to know how much does the voucher value convert to in the game. Most developers have incentives where they give buyers extra in-game currency and items when they spend more on a voucher. Therefore, gamers should look out for these customer reward systems when they plan to buy online game vouchers.
Subscribe to Online Games and Game Services
A great way to obtain discounts and promotions on video game cheat codes and vouchers is to subscribe to video game magazines. Gamers should also frequently check out video game news websites since they often give valuable information to gamers such as game reviews and the latest game voucher sales. Gamers who subscribe to online games and game service may also want to frequently check their games' official websites for any offers as well.
Using Cheat Codes and Game Vouchers
Gamers can buy video game cheat codes and vouchers from various stores, including online stores. After purchasing the right item, it is important to know how to use it. Most cheat codes have instructions on how to use them in the game, so buyers only need to follow the instructions provided. When typing in a cheat code, one should remember to read the description of the cheat code to know what it does. Since some cheats are irreversible in a game, users must decide whether they really want to use a particular cheat code or not at that point in the game.
To use game vouchers, buyers must look for the code on the voucher and follow the instructions closely. Compared to cheat codes, most game vouchers can only be used once. Therefore, buyers must be sure of what they want to use their vouchers for. For example, when using a voucher to download extra game contents, buyers should make sure that they are downloading the right content. Also, it is important to protect one's game voucher code from strangers since anyone who knows the code can use the voucher for themselves. This is especially important if buyers have a game voucher with a lot of money in it, because if the code is hacked, the owners will not be able to retrieve their lost credits.
Conclusion
Although playing video games can be very enjoyable, some games can be too challenging for many players. Those who want some help in beating a frustrating challenge in a video game can purchase cheat codes. Besides cheat codes, gamers can also purchase game vouchers, which often provide them with in-game special items and other perks. Before buying cheat codes and game vouchers, buyers must know the exact game that they need the items for.
There are subscription vouchers for online games and services, vouchers for in-game items and perks, as well gift vouchers. Some vouchers also enable buyers to download games to their console. To use any cheat code, buyers only need to refer to the instructions included with the cheat code guide. Most game vouchers also have instructions printed on them, so buyers should not have any trouble in using their vouchers. To find great deals on game vouchers and cheat codes for a variety of consoles, gamers can look on eBay.