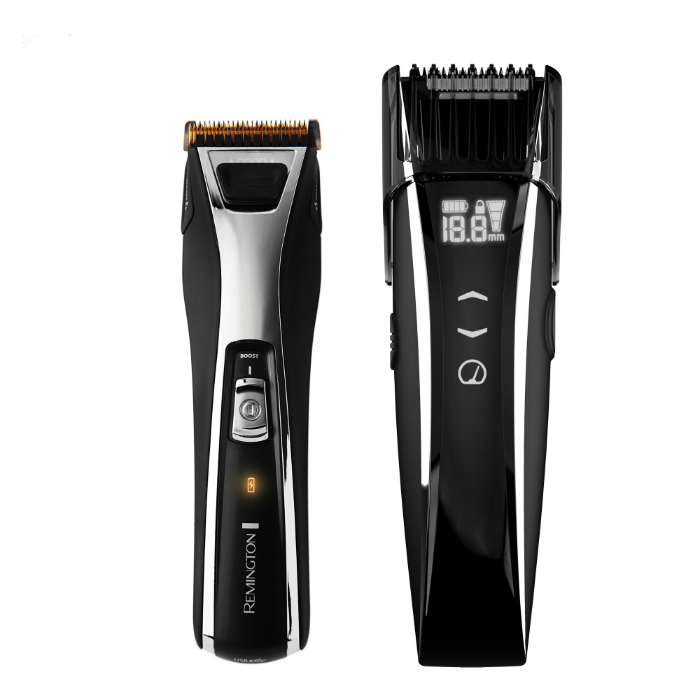 eBay is the perfect place to buy hair clippers. Whether the shopper is looking for a set of simple hair clippers or a top of the range multifunctional, all-in-one body groomer, eBay sells an extensive range of clippers to suit most needs, regardless of their individual requirements and expertise with the hair removal products.
The purpose of this guide is to inform the reader, and potential buyer, all about hair clippers and explain how to purchase these items from the world famous Internet shopping website, eBay. Besides its worldwide popular auction format, eBay also offers customers the chance to purchase their desired item immediately without bidding.
eBay is an authoritative name in the ecommerce industry for many reasons. These include: it's extremely competitive pricing, vast range and selection of products on sale as well as the amount of information provided surrounding each for sale on the site.
Hair Clippers
Cutting your own hair, or a friends or having them cut yours is a great way to save time and money. Cutting your hair at home can be done at any time, so hair clippers are perfect for those people who are always too busy to make time to go and see their hairdresser or barber.
Hair clippers (or 'trimmers' as they may also be known as) can be bought for very affordable prices, similar to that of a haircut. As such, one can easily pay off the price of the clippers after just one cut at home. This is a particularly attractive benefit for people with short hair who have quite frequent haircuts in order for their hair to remain neat and tidy looking.
Another reason why hair clippers are so popular these days is that by owning your own set, you can craft the hairstyle you want without having to rely on your barber or hairdresser to get it right. Hair clippers are also often popular with families, especially those that have young children, as parents can cut their hair in the convenience of their own home.
A common misconception about hair clippers is that they are only good for crafting shaved heads and military-style 'buzz cuts'. This is simply not true. Although to begin with, hair clippers can be difficult to master for anyone without previous experience, a couple of attempts and the right attachments will allow a user to create a wide variety of short and layered haircuts.
Hair clippers have been used for centuries to cut and trim hair, but the first electric model was only invented in 1919. Clippers are electrically operated appliances that have a power cord attached. Today, many models are cordless, and rely on a rechargeable battery that, when charged, can provide several hours of cordless use.
Hair clippers and trimmers host an electric motor inside the plastic handle (or main plastic body). The motor moves very small precision blades against each other rapidly in a side-to-side motion that cuts the hair. Most clipper blades are made of stainless steel as it is a durable metal, which doesn't rust easily. Some clippers may have ceramic blades instead of stainless steel, as this material is equally as durable.
Some hair clippers have adjustable blades, which can be repositioned to create different hair lengths. Other clippers may have a series of attachments instead of adjustable blades that offer the same effect.
Hair Clipper Accessories
Most hair clippers and trimmers come with some accessories included such as comb guards, scissor shears and a comb. Some clippers may not feature accessories as part of the kit and may need to be bought separately.
Even if you opt to buy a set of hair clippers that don't have any accessories included in the pack, it is strongly recommended that some of the following items are purchased also to get the most out of the grooming product (especially if you wish to create a series of hair styles and cuts of different lengths):
Hair Clipper Guards
Nearly all hair clipper sets will come equipped with at least one guard (also known as 'comb guards', 'guides' or 'spacers') and some sets may offer several guards. Hair clipper guards help keep the hair length consistent all over the head.
They are often numbered from zero to ten, (zero being the shortest and ten being the longest) although some sets may be labelled by their corresponding imperial measurement. For example, a 'size one' blade would offer a hair cut length of 1/8th inch.
Shears
Scissor shears are essentially a pair of professional cutting scissors that hairdressers and barbers use. Hair clippers themselves generally only offer shaved-style haircuts, but using a pair of hair cutting shears as well as clippers can create a multitude of different hairstyles.
Combs
Combs are a crucial part of a haircut. They are used for many different things, from separating and measuring the hair to precision cutting and styling. Many hair clipper sets will include at least one basic comb, while some will also feature a more professional styling comb.
Hair Clipper Maintenance
Just like any machine or appliance with an electrical motor, hair clippers must be looked after thoroughly in order for them to run as efficiently as they should. To keep hair clippers in good working condition, they should be kept dry, clean and lubricated.
Some hair clipper kits may include the following maintenance products, but some do not, and should be purchased in order to keep the hair clippers in good working condition:
Oil
Hair clippers are similar to a car's engine in that they contain moving parts that must be oiled for its performance and longevity. Hair clipper oil will keep the blades sharp and prevent them from rusting, as well as help reduce the blades grabbing or pulling on the hair. Each set of hair clippers is different, so refer to the manufacturer's instructions included within the pack to establish how often the clippers should be oiled.
Brushes
Nearly all hair clipper kits will come with a brush to clean the clipper blades and remove any caught loose hairs. Trapped hairs in the clippers can produce uneven haircuts, which is why it's so essential to have a brush to remove them.
How to Buy Hair Clippers on eBay
eBay is a fantastic place to buy hair clippers. Whether the shopper is seeking to purchase a professional hair clipper set or a specialised clipper for balding men, eBay sells a vast range of hair clippers to suit all, regardless of their requirements or desires.
Finding the desired product has never been simpler thanks to eBay's search functions. To search for the item using the toolbar, shoppers merely need to input the name, type or manufacturer of the hair clippers and hit enter. From here, the shopper is met with a set of search results to browse through before picking the most appropriate result.
Once the most suitable search result has been established, the shopper can click onto it to be taken to that products individual listings page.
Every single product for sale on eBay has its own listings page containing information about the product including: a detailed specification, a product analysis, comments about the items condition and photographs.
As such an authoritative name in the ecommerce world, eBay also provides information about each products seller. This usually includes the seller's eBay rating, selling history and feedback, as well as their location.
By disclosing the location of the seller, all eBay customers can decide whether it's best for them to travel to the area and pick up the item, or to have it delivered and pay the necessary postage.
Each eBay listings page provides a comprehensive product overview, but some shoppers may still feel that they require more information about an item. In this case, shoppers can contact the seller and ask the seller their question directly.
Once the right set of hair clippers has been found, the shopper can start the purchasing transaction. On eBay, buying an item can be done in one of two ways: to buy the item immediately ('Buy It Now'), or to bid for the item ('Bid Now') via eBay's auction format, which could lead to a buyer finding an item at a reduced price.
All payments on eBay are made safe and secure thanks to third party payment authority, PayPal to give the buyer complete peace of mind whilst using renowned auction-based website.
Conclusion
There are many issues to consider and factors to take into account when buying a set of hair clippers. However, with the important information and crucial considerations outlined in this guide, coupled with the amount of information that eBay's easy to use website offers; shoppers will find buying hair clippers to be very straightforward.
A decent set of hair clippers, aligned to the wants, needs and desires of the customer will provide quick and easy grooming for many years to come.
This guide has provided many useful hints, tips, pieces of information and advice about hair clippers, and what to bear in mind when shopping for hair trimmers and any other health and beauty products.