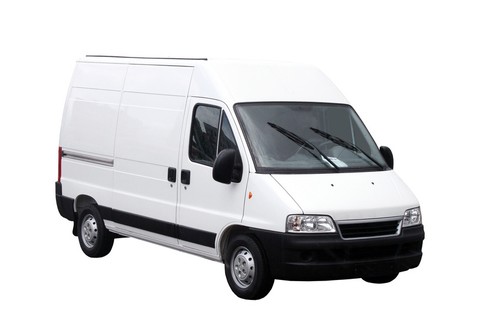 Commercial transportation is important to economic health and development in the UK and beyond. From the transporting of passengers to the delivery of goods, commercial transportation plays an integral role in the world economy. Due to the nature of the work required of commercial transporters, these vehicles experience excess wear and tear and need regular maintenance and repair to remain on the road.
Companies and mechanics responsible for maintaining commercial transporters should consider eBay for commercial transporter parts. eBay's commercial transporter parts inventory includes everything from spare tyres to vehicle suspension components. Although prices are set by individual sellers, buyers are free to choose from an array of items based on their specific needs and budget.
Finding the right parts can be an intimidating endeavour for even the most seasoned vehicle specialist. The ability to quickly identify the part needed makes shopping for parts easier. Buyers need to decide between new or used parts, as well as original equipment manufacturer or aftermarket parts when making their purchase. An understanding of buying on eBay, to include how to search for parts and how to use feedback features like, gives buyers the confidence they need to efficiently and successfully purchase commercial transporter parts on eBay.
Identify Parts Needed
Commercial transporters come in all shapes and sizes. According to the European Union, a commercial transport vehicle is any motorised vehicle designed for transporting nine or more passengers, or any type of goods, with or without compensation. Buses, delivery vans and trucks, loader trucks all fall into the commercial transporter classification. Buyers need to know the type of vehicle and type of part needed in order to effectively shop for the part on eBay.
Once a part is located in a search, take the time to carefully scan over the information contained in the listing. A good place to start is the photo that accompanies the listing. Make sure it matches the item explained in the description and the specific item needed. Keep an eye out for part numbers, measurements, and technical specifications included in the listing. Paying attention to detail is imperative when shopping for parts for any vehicle.
Shop by Vehicle Type
Buyers in need of commercial transporter parts should log on to eBay equipped with all the relevant information pertaining to their vehicle. Details such as year of manufacture, vehicle make, and model are vital to matching up the right parts. eBay gives buyers several options for entering vehicle descriptions when shopping for commercial transporter parts.
Decide Between New or Used Commercial Transporter Parts
On eBay, buyers can choose from different buying formats, price ranges, and conditions. The majority of parts can be purchased either new or used. Purchasing used parts means potential cost savings for the buyer. Overall, used parts perform just as well as their new counterparts, yet are often priced considerably lower. This translates to a significant cost savings, especially when numerous parts are needed.
Though cost savings on used parts can be tremendous, buyers should consider that some repairs can only be completed with new components. Whether new or used, buyers who know which part they need are better equipped to find the best deal on parts.
Choose OEM or Aftermarket Parts
A large number of customers prefer original equipment manufacturer, or OEM, parts. Buyers are assured these parts are good quality and designed to fit and perform properly. However, aftermarket parts have built a strong reputation for both performance and value. These components, developed by third-party manufacturers, are typically less expensive than OEM parts and are built to the same specifications. Buyers can easily locate OEM and aftermarket parts on eBay.
Select Commercial Transporter Parts by Type
Buyers need to be familiar with the numerous types of commercial transporter parts available in order to quickly find the part needed on eBay. While the differences between commercial and passenger vehicles can be considerable, the basic components that frequently require replacement are quite similar. eBay gives consumers fast access to interior parts, suspension parts, tyres, exhaust parts, and more.
Trailer Parts
Trailer systems are a fixture in the world of commercial transportation. Keeping these systems up to par is not only vital to the continuity of transportation services, but a requirement of the law. Trailer parts must meet vehicle quality standards at all times. Trailer hitches, trailer locks, and trailer tie downs are just some of the replacement parts that buyers can find on eBay.
Interior Parts
Interior components such as gauge panels, speedometers, and power distribution parts are essential to the safe operation of commercial transporters. These parts are sensitive and tend to damage easily. It is important to replace them at the first sign of malfunction. eBay has a large selection of interior parts for commercial transporters.
Wheels and Tyres
When it comes to wear and tear, few vehicle parts require more frequent replacement than tyres. Because they carry so much weight, the wheels on commercial transporters are subject to excess wear and tear as well. When shopping for transporter wheels and tyres on eBay, buyers need to make sure they have the proper measurements handy in order to guarantee the right fit.
Interior and Exterior Lights
Commercial transporters use various types of lights both inside and out. Bulbs for headlamps, indicator lights, and other vehicle lights require replacement on a regular basis. eBay has a wide selection of exterior and interior lights, LED lights, and lenses in numerous sizes.
Suspension Parts
A suspension system consists of components such as shocks, springs, and struts. These parts dramatically affect the way a vehicle handles and need to be in good repair at all times. Suspension parts made by Tamiya, and other reputable parts vendors can be found on eBay.
Exhaust Parts
Commercial transporters require a number of exhaust parts. Exhaust manifolds and gaskets are two examples of exhaust system parts shoppers can quickly find on eBay. Shoppers can also purchase any fitting parts and kits needed for proper installation.
Buying Commercial Transporter Parts on eBay
Shopping on eBay offers buyers several advantages over traditional brick and mortar stores. With a huge selection of automotive parts, buyers can browse through hundreds of listings to find components for trailers, vans, and other commercial transporters. Listings include mechanical parts, new parts, used parts, OEM products, aftermarket components, various accessories and more. eBay's extensive catalogue is complemented by an intuitive interface that makes navigating across the site a hassle-free process.
Search for Parts
Once shoppers decide which parts are needed for a commercial transportation vehicle, a simple search on eBay helps them find a number of matching results. For example, a search for "commercial brake pads" delivers a page full of listings relevant to those keywords. The Advanced Search option gives buyers a menu of filters for narrowing a search. This feature allows shoppers to target a search by item number, currency, or location. Buyers looking for large, heavy parts can benefit from limiting a search to a specific location or searching for sellers who offer local pickup as a way to save on postage costs.
Get to Know the Seller
Before purchasing, get to know an individual seller. Click on the seller's name to access the feedback page and view comments from past customers along with the feedback rating. Detailed Seller Ratings show a seller's average rating and number of ratings over the last 12 months. In addition, buyers can contact the seller directly with any questions or concerns regarding the listing. This can be done via the "Contact member" link on the seller's feedback page or the listing page.
Conclusion
Commercial transporters are the driving force behind economies around the world. They serve an important role in every country, so keeping them well maintained is a must. Commercial transporters are comprised of a great number of parts, made by a host of different manufacturers, designed for a wide range of purposes. Regardless of the quality and durability behind it, no component is invulnerable. When parts need to be repaired or replaced, it is important to spend some time getting to know the key elements before settling on a particular item. Whether buyers are looking for replacement locks to mend a trailer system or performance parts to enhance an exhaust system, eBay is a great way to browse through a huge number of potential matches.
Commercial transporter parts are available through many traditional outlets, including local retailers, junkyards, and classified ads, but by shopping on eBay, buyers can take advantage of a large inventory and competitive prices. Shoppers can find parts for electrical systems, trailers, exhaust systems, as well as lights, tyres, batteries, and more on eBay. The activity eBay supports is proof of its reliability and the trust online shoppers have in the ecommerce platform. eBay's safe and secure shopping experience gives customers added peace of mind. The biggest attribute eBay has on its side is a proven track record. Boasting a global presence, the site facilitates transactions for car parts, automobile manuals, and even vehicles on a regular basis.