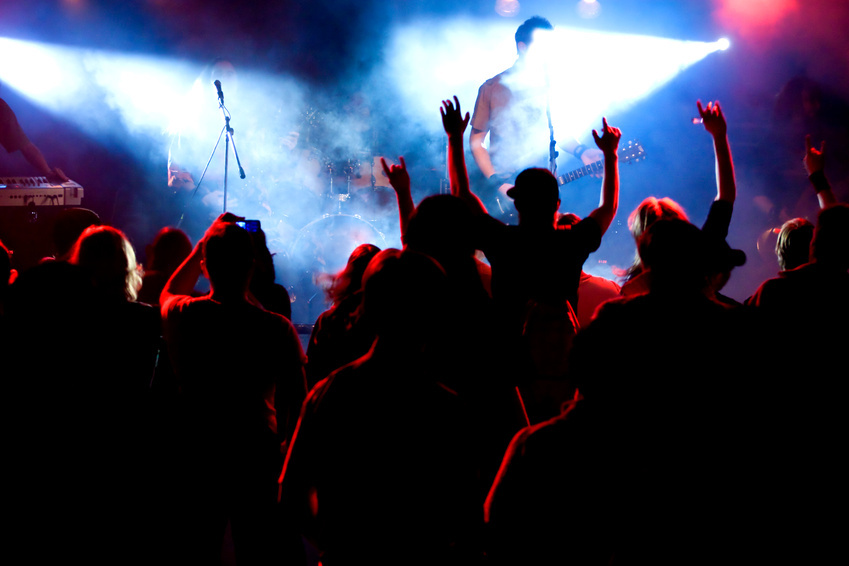 A concert ticket package includes extras, such as transport, accommodation, backstage passes, or access to VIP areas. Buying the right package can make going to a concert a pleasure, with no time spent looking for accommodation close to the venue or trying to get close to performers for autographs. eBay is the perfect place to shop for these packages. A number of sellers offer a range of packages from concert tickets and VIP access to tickets and luxury accommodation. As there are so many sellers in competition with each other, prices remain reasonable.
Knowing a little bit about concert tickets and package offers simplifies the buying process. Learn how to use eBay effectively. Finding items is easy; the search function is user friendly and can be accessed from every page. Category and item feature selections can be used to refine the search to find exactly the right tickets. Before buying on eBay, always evaluate the item and the seller. This ensures that buyers know exactly what they are buying, how they can pay for it, what it costs to have it delivered, and whether it can be returned. Learn how to use eBay's seller feedback feature to get to know the seller and shop with peace of mind.
Overview of Concert Ticket Packages
Concert ticket packages typically include tickets, accommodation, transport, or backstage and VIP access. Understand each element in order to choose the right package.
Concert Tickets
Most concert ticket packages include premium seating. To ensure that the seats are in the best position, check the venue's seating plan before buying tickets. If buying for a group, check ticket availability and whether it is possible for everyone to sit together. For big groups, be flexible about the seating arrangements. It may be better to buy seats in a block than to buy them in a single row.
Accommodation
If the package includes accommodation, check whether the rooms available are suitable. For example, ask about double rooms and whether it is possible to book for two people sharing. Some deals include breakfast. Visit the location's website to check amenities and ask whether access to these are included in the package. If travel is not included in the package, check whether the accommodation offers easy access to affordable public transport to the concert.
Transport
Some packages include coach, rail, or air travel from major centres to the venue. Confirm departure and arrival times, seating arrangements, and luggage allowances. It may be necessary to arrive at the departure point within a certain period before the coach, train, or plane leaves. Be familiar with all of the details related to the travel offer to ensure that those going to the concert can make use of the facilities included in the package, taking into account family and work commitments and the time it takes to travel to the departure point.
VIP and Backstage Access
One of the major selling points of concert ticket packages is the event extras. Common benefits of VIP packages include fast track entrance, so there is no need to stand in long queues to get into the venue. Some also include earlier entrance; concertgoers can have a few drinks or a meal, relax, and get settled in before the show starts. Access to the VIP bar, where queues are shorter and drinks are not served in plastic cups, is also common. In addition, it may be possible to select a package where some drinks are included and a meal or pre-show buffet is offered.
Meet the Performer
Meeting the performer before or after the show is not a common feature of concert ticket packages, especially for performances by extremely popular artists. However, some do include this. It is always worth asking about the possibility of getting an autographed item, especially where backstage passes are featured. Some packages include limited edition autographed tour merchandise.
If it is not possible to meet the performer, chances are that concertgoers who choose a VIP package could meet local celebrities, such as football players or television personalities. A number of sellers claim that well-known people often choose these packages.
Searching for Concert Ticket Packages on eBay
To search eBay for concert ticket packages, type a phrase, for example "Manchester Arena package", into the search field, which can be found on every page. You can also click on suggested search terms or choose from the list of autocomplete options to see popular searches recommended by eBay. This displays all of the listings tagged with the keywords you have chosen. Refine your search by choosing the most suitable category and item characteristics. For more control over your search, use the advanced search function.
Evaluate the Concert Ticket Package Listing
Once you have found a listing for a concert ticket package that looks perfect for your needs, take a moment to learn all you can about what is on offer. Click on an individual listing to view the item listing page. Read the entire item description. This usually includes details such as the concert venue, performer, concert date and time, and more information about the extras included in the package, such as accommodation, transport, and VIP access. Check the buying options, the seller's accepted payment methods, the terms of the sellers returns policy, and the postage and packaging costs. If you have any questions about the listing, get in touch with the seller by clicking the "Ask a question" link.
Postage, Packaging, and Delivery
Always add the postage and packaging costs to the item's final selling price to calculate the total cost of the item. When buying concert ticket packages, ask the seller whether he or she has the tickets in hand and when they are going to be posted. This minimises worry and confusion if the tickets do not arrive within the next few days. In some cases, the seller has to wait to receive the tickets before sending them on.
Evaluate the Seller
Always take the time to get to know the seller. eBay's seller feedback feature makes this extremely easy to do. On the item listing page, click on the number next to the seller's username to view his or her feedback information. In this section you can see what other buyers think of a specific seller's products and customer service. This lets you know what to expect from the seller before you buy. You can view a list of individual items and transactions with comments from the buyers. Take the number and type of items previously sold into account when evaluating the seller.
Detailed Seller Ratings
Detailed seller ratings provide additional information about aspects such as the seller's communication, the accuracy of the item description in the listing, the amount of time that elapsed before the item was dispatched, and whether buyers felt that the seller's delivery costs were reasonable. This information is typically displayed once the seller has received detailed feedback from 10 buyers or more.
eBay Shops
If you find a seller whose concert ticket packages and customer service you like, visit his or her eBay Shop to see what else there is on offer. Some sellers specialise in specific genres of music or venues, making it easy to find similar deals from someone you know and trust. It may be possible to find all your future concert ticket packages from the same reliable source.
Conclusion
Concert ticket packages include extras that enhance your concert experience. eBay sellers offer packages for a range of venues and performers at competitive prices. Some include accommodation and transport, while others offer backstage and VIP privileges. When buying concert ticket packages on eBay, ensure that the listing includes everything that you need. Accommodation should be adequate and not too far from the venue. Take public transport and taxi routes into consideration to ensure that you can get to and from the concert with the minimum of fuss. If the package includes VIP access or a backstage pass, check what this entails exactly, whether it is possible to meet the performer or receive autographed merchandise, and whether it is worth paying a little extra for this.
Know how to search effectively to find exactly what you want. Perform a keyword search before refining the results displayed through category and item feature selections. Use the advanced search option if needed. Take the time to evaluate the concert ticket package before committing to buying it. Read the full item description and do not be afraid of asking questions if you are unsure of anything. Take the postage costs into account where appropriate and check the terms of the seller's policy, should one be in place.
Get to know the seller by checking his or her seller feedback. Take the type and number of items sold previously into account when viewing these details. If you find a seller that you like, remember to visit his or her eBay Shop to see if there are any more great deals on concert ticket packages.