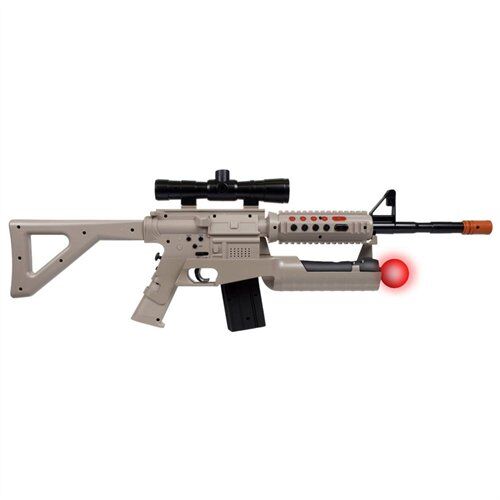 Video games allow players to relax and unwind after a long day at work or at school. Some games, like shooter games, are more intense than relaxing. However, they are still beneficial to players, since they allow them to exercise a different part of the brain. Many gamers attest to the value of shooter games in improving their response times and risk-calculation skills. Shooter games allow users to expend pent-up energy and enjoy exciting entertainment with friends and family.
To play shooter games, users need controllers. The type of controller varies, depending on the gaming console being used. No matter what kind of controllers buyers may need for shooter games, they can find different options on eBay. With eBay's buyer-friendly layout and easy-to-use search features, the shopping process becomes enjoyable rather than a chore. Before shopping for controllers on eBay, buyers should consider the features and options they are most likely to need.
Conclusion
Games like Battlefield 3, Call of Duty: Modern Warfare, Medal of Honour, Bioshock, and others enable gamers to release tension and relax. These games demand risk calculation, teamwork, fast reaction times, and complex muscle memory as users press the required sequence of buttons or manipulate controls. For groups of friends or relatives, playing shooter games on a console such as the Xbox, can be a valuable bonding experience, a shared memory that lasts a lifetime.
When gamers shop on eBay, they have access to new or used games and controllers, depending on the budgets and preferences. They can select one high-quality controller for personal use or buy several used controllers to have on hand for gaming sessions with friends. With the search filters and other options, buyers can simplify their list of results, ensure compatibility with their gaming consoles, and cut down on the length of their shopping sessions. Once buyers have their new controllers, they can once again enjoy the adrenaline rush of their favourite shooter games.