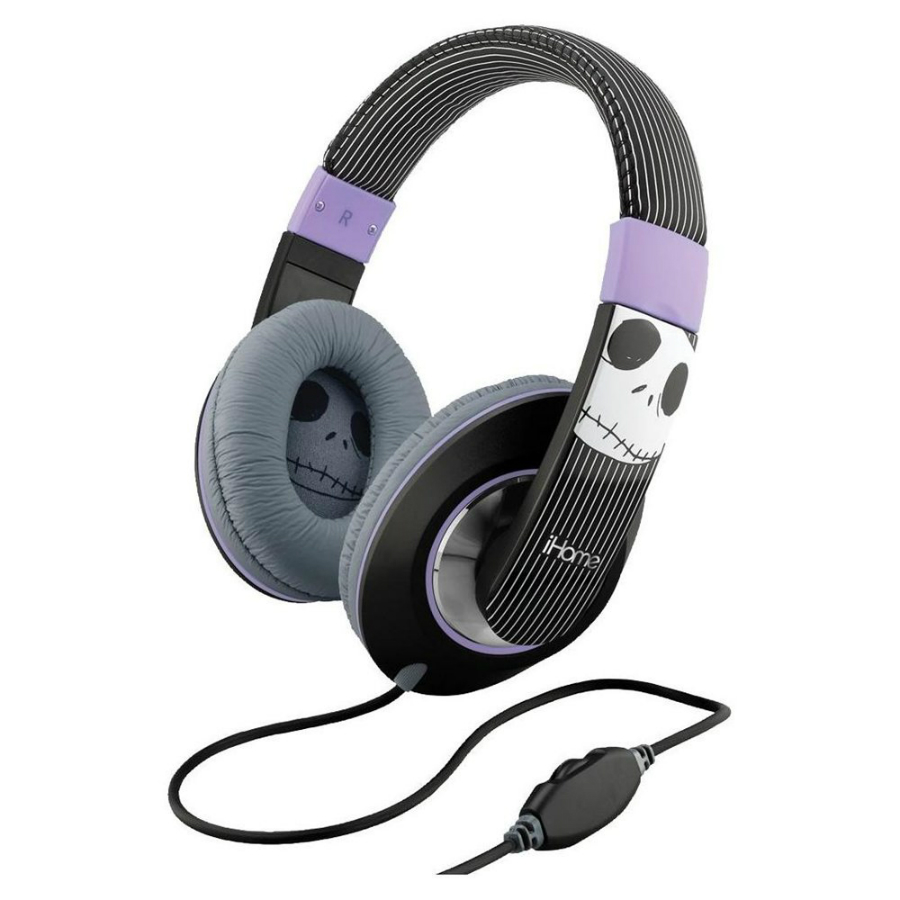 Buyers in the market for a new pair of headphones have a large and diverse selection to choose from, and those that want to target a handy feature should look for a set with volume control. Volume control is usually located on either the cord or the earphone itself, and it allows users to adjust the audio without having to access their iPod, laptop, or portable DVD player.
Those in the market for a new pair of wired headphones with volume control should start by selecting the type that best fits their daily activities, and then target the best features, such as noise cancellation technology, that suit their budget and personal preferences. Armed with this knowledge, buyers should explore the options on eBay, a large online market that boasts thousand of listings for personal electronics. Buyers that shop on eBay can sort through a wide variety of products in the comfort of their own home and target a product that fits their budget.
Types of Headphones
Consumers should compare and contrast the three main styles of headphones before making a final decision. Buyers should check out earbud headphones, on-ear headphones, and over-the-ear headphones to find out which types meshes best with his or her listening needs.
Earbud Headphones
Also known as in-ear headphones, these headphones either rest on the outer ear or slip into the ear canal. They are the standard issue headphones included with any iPod or MP3 player. They are also the type handed out for in-flight entertainment. The main advantage of earbud headphones is that they are highly portable. They are so small and lightweight that they easily fit into the user's pocket. Also, since they do not require the use of a headband, they do not get in the way of winter hats. As a case in point, earbud headphones are worn almost without exception on the the ski slopes of the world. Skiers wearing heavy outerwear, a winter hat, and a helmet can still operate earbud headphones with ease. One more benefit associated with this type of earphone is the fact that while they are small, they still offer very good insulation from external noises.
Drawbacks for earbud headphones include lower sound quality, lack of bass response, and potential for long term hearing loss. The latter can be easily prevented as long as the user avoids listening to blaring music for extended periods of time. However, the lack of sound quality is something that might give buyers cause for concern. Buyers that avoid the cheap earbuds and spend more on earbuds will definitely appreciate the difference.
On-Ear Headphones
On-ear headphones rest on the ear but do not completely envelop them. They are the classic headphones, and accompanied the Walkman and the Discman when they hit the market in the 1970s and 1980s. Their longevity is a testament to their versatility. They are lightweight, comfortable to wear, easy to use, and offer the user good sound quality at an affordable price. However, since they rest on top of the ear, they leave a lot of space for ambient noise to creep into the ear canal, and this can be either be a benefit or drawback depending on where the headphones are worn. For example, those that listen to music in the office and need to be attentive to the sounds of answering phones or the boss's voice find them to be a convenient option. Buyers that want to cancel out extraneous sounds should probably avoid these headphones and target another type. One other drawback of these headphones is the fact that they also leak more noise than other headphones, so users that want to keep their music to themselves have to listen at a very low volume.
Over-the-Ear Headphones
Hi-fidelity enthusiasts that want to be fully immersed in the sound, including rich, palpable bass and clear acoustic notes should look no further than over-the-ear headphones. These have long been the preferred headphones of DJs, producers, and sound engineers, and they are prized for their superior sound quality. In addition, they are the headphones best equipped to cancel out ambient noise, and the extra padding makes for a comfortable listening experience. However, the benefits do not come without a few cons. First, over-the-ear headphones are more expensive than other types of headphones, with high quality brands like Bose carrying price tags in the hundreds of pounds. Also, they are larger and bulkier than other headphones, and therefore not ideal for the traveller looking to travel light. In addition, the wide headband can be cumbersome as it interferes with certain types of headwear. Buyers in the market for headphones should consider the pros and cons associated with these products and decide whether or not they are the best fit for them.
Noise Cancelling Headphones
In almost all situations, headphone users consider ambient noise the enemy. Ambient noises, such as the roar of a plane engine, or a loud conversation, can interfere with the sound coming through the headphones and compromise the listening experience. Fortunately, buyers that want to eliminate this outside interference, and are willing to shell out a few extra quid, can eliminate this nuisance with a pair or noise cancelling headphones.
Passive noise cancelling headphones are typically packed with high-density foam or other sound absorbing material, and these create a barrier against any outside noise. Active noise cancelling headphones are equipped with noise-reduction technology that actually erases lower-frequency sound waves. Bose developed the first noise-cancelling headphones, and they are considered to be the industry leaders when it comes to this technology and design. However, other leading manufacturers such as Monster, Sony, and Audio Technica all feature noise-cancelling headphones of their own, and buyers interested in this handy feature should compare prices to find the best value.
Additional Factors to Consider
Volume control is a handy feature, but it is not the only one that consumers should target when shopping for new headphones. Buyers in the market for wired headphones with volume control should also consider the comfort level, durability, and cord length associated with each make and model.
Comfort
Once a buyer decides on a specific type of headphone, they should consider trying them on and figuring out which pair is the best fit for their head. Ears come in a many different sizes and shapes, and earphones that fit one consumer perfectly can be extremely uncomfortable for another. Those buying online at a retailer such as eBay should make sure that the seller accepts returns in case the pair does not fit on arrival.
Cord Length and Type
The type of cord sometimes depends on the style of the headphones. For example, most earbuds feature Y-exit cords, or cords that extend from each earpiece and converge a certain distance from the ears. Another popular cord style, featured on many over the ear headphones, is a single exit cord. In this case, there is only one cord to contend with, and this can help reduce tangling. Some models come with asymmetrical cords, meaning that one cord is significantly longer than the other. The appropriate length of the cord is a matter of personal preference and should be judged based on the ways in which the buyer intends on using their headphones.
Durability
When it comes to wired headphones with volume control, buyers generally get what they pay for. The durability can typically be judged based on the strength of the brand name. Brands like Sony, Sennheiser, Audio Technica, and Bose have been making quality headphone sets for decades, and they typically offer products that are reliable and long-lasting. Those interested in buying used headphones should contact the seller directly and ask them pointed questions about the condition of the headphones in order to gauge the right price.
Buying Corded Headphones with Volume Control on eBay
eBay is a large website with thousands of new and used headphones offered at various price points. There are a few different search options that buyers should explore, and the right search method depends on the level of knowledge the user has about the available products. Those that want to survey a broad, fairly diverse list of products can start with a general query and narrow the results as they proceed. For example, a search for 'headphones with volume control' yields hundreds of results with many different brands, styles, and features represented in the listings. Adding descriptors to the search can further narrow the results, and users that search for 'Monster headphones with volume control' can browse a targeted list until they find the right price for their budget.
Using Search Filters to Find the Right Headphones on eBay
eBay also provides several different category filters that can be used to weed out products that do not match the preferences of the buyer. Using these filters, buyers can take a large and diverse list and eliminate products that do not feature the brand, seller location, style, or price that they desire. The price feature is especially helpful, as it allows uses to enter a specific amount and focus only on items that fit within their budget.
Research Sellers
Once the desired headphones are located, the last step is researching the seller and evaluating their level of customer care. This can be accomplished by clicking on the eBay rating next to his or her profile and reading the feedback contributed by previous buyers. Sellers that have conducted all of their business according to eBay guidelines and achieved 98 percent positive feedback ratings display a top-rated seller seal of approval. Users can utilise the search filters to limit products to those offered by Top-Sellers.
Conclusion
Shopping for wired headphones with volume control does not have to be a stressful or confusing experience. Buyers that know exactly how they plan to use their headphones, where they plan on using them most often, and how to navigate eBay should be able to clarify their options and target a make and model that is best for them. The first consideration should involve the three most common types of headphones: earbuds, on-ear headphones, and over-the-ear headphones. Each type of headphones has its own pros and cons. For example, earbuds are the most lightweight and versatile, but over-the-ear headphones provide superior sound quality. Buyers looking for a middle of the road option should start by trying on a pair of on-ear headphones and proceeding from there.
In addition to the type, the available features should be considered to determine the make and model that is most appropriate. Noise cancelling headphones are fantastic options for those that travel often, as they reduce ambient noise and immerse the listener in the music of their choice. Finally, buyers should make sure to invest in a comfortable and durable set, and one that features the cord style and length of their choice. Those that hit the market armed with knowledge about the available products, and conduct an efficient search on eBay, should be able to find a quality, affordable pair of headphones quickly and easily.