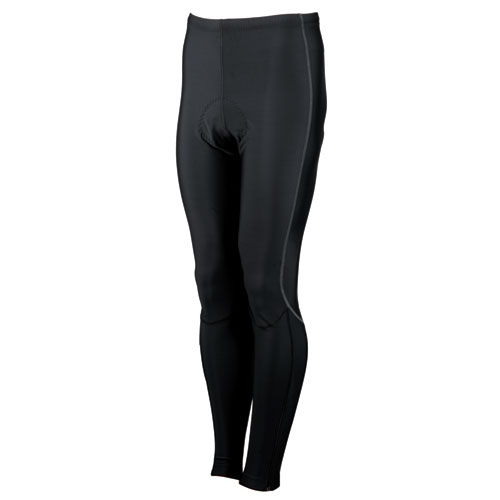 Cycling is a much-loved sport by professionals and amateurs alike. It is also a great way to get fit and enjoy a sunny weekend. However, there is necessary equipment required to enjoy cycling that includes a bike, helmet as well as cycling clothing. Cycling attire is generally as individual as the rider, and there is a wide range of product designs to choose from. One such item of cycling clothing is cycling tights.
Given the sheer numbers of people that enjoy the sport, it is possible to purchase cycling gear and clothing at a wide range of shops both on and off the high street. It is also possible to shop online through the auction site, eBay. As a well-known and trustworthy site, eBay facilitates the sale of thousands of cycling products every day. This guide will offer advice on how to identify and buy cycling tights and sporting goods on eBay.
What Are Cycling Tights?
Cycling tights are shorts or long pants, typically made out of a flexible Lycra material that is skintight. They have padding in the front and back of the seat of the pants, corresponding to where the rider sits on the saddle. The tight's construction is of a series of panels sown together. The padding is most typically made out of synthetic chamois. However, in the past this used to be made out of leather (which required lubrication before a rider set out, which is not the case with the synthetic chamois). It is also possible to get cycling tights that are padded with gel. If this is the case, it is important to know that sometimes gel padded tights do not breathe as well as the synthetic chamois, causing additional perspiration.
Generally speaking, the more money spent on cycling tights, the better the quality will be. This is due to the fact that the fabric used to create the item of clothing can be expensive. Obviously, there are affordable options available, however, the fabric is likely to be a mix of quality and everyday material.
There are a number of different cycling tights available on the market. A list of these is below (please note this is a starting point only and not exhaustive):
| Type | Description |
| --- | --- |
| Lycra Cycling Tights | Lycra cycling tights are designed to be tight fitting and streamlined. Made out of a flexible and wicking material, the tights will help to regulate the body's temperature, as well as absorb and disperse moisture. |
| Thermal Cycling Tights | Thermal cycling tights are suitable for colder temperatures. These tights are made out of warm fabrics that are wind resistant and breathable, as well as a thin layer of thermal fleece, which sits on the inside of the tights. Most thermal cycling tights will have a small zip on the ankle to allow for easy removal. The fabric also 'wicks', meaning that it will absorb and then redistribute perspiration away from the body. |
| Bib Cycling Tights | Bib cycling tights are essentially the same as cycling tights, but with straps over the rider's shoulders. It is argued that bib cycling tights will keep the rider warmer. The bib strap certainly does help to keep the tights in place. |
| Short Cycling Tights | Short cycling tights are essentially the same as cycling tights, but just a shorter length. It is possible to get the short cycling tights in a variety of different fabrics with and without additional padding. |
Why Wear Cycling Tights?
There are many different factors that ensure the rider is comfortable when out cycling. This includes an accurate fitted bike for the rider, position being ridden in and also the seat or saddle of the bike. When it comes to saddle sore and discomfort, cycling tights can offer additional padding and support to ensure the rider is not faced with unsightly and extremely uncomfortable issues after a long ride.
Cycling tights are also made without any seams. This is particularly important for the longer rides. Often other shorts or trousers worn when cycling will have a seam that sits right on the saddle causing considerable discomfort and chafing.
It is worth pointing out that it is not essential to wear underpants when wearing cycling tights. Most will accommodate for this and he more effective (i.e. for temperature control etc) without underpants.
What to Look For When Purchasing Cycling Tights
There are a few points to take into consideration when purchasing cycling tights. These include:
Do the tights fit snugly over the legs and waist? If it's too tight a 'muffin' top will appear (this is when the waist band cuts in to the skin causing the excess to 'spill' out over the band). Too loose and the tights will fall off. The best fit will become apparent when trying on, as they will feel comfortable as well as being easy to move in.
Are the tights long enough to pull up over the navel area? This is not because they are supposed to be worn this high over the belly button, but the additional top length will stop the tights from slipping down when cycling in a bent over position.
The brand of the cycling tights is important to reflect on, as there is a wide selection of cycling brands that produce tights. If you are familiar with or trust a brand, logic suggests this is a good place to start. However if research helps point to quality in a specific brand, this is also worth your consideration.
The price of the cycling tights will play a factor in the decision-making. Ultimately the item has to fit within the prescribed budget, but the quality is directly affected by the cost. Generally speaking, the higher the cost, the better the quality.
How frequently do you ride and where does this riding take place? This factor should play a large role within the decision-making. Some designs will be more suited for longer rides or frequent use, just as some designs are focused towards cooler weather. It is relative and worth investigating before making a purchase.
Are the tights designed for a male or female rider? There are certain designs more suitable for the different genders body shapes. This will be outlined in the description of the product. Pay attention to this and pick the appropriate design.
Do the tights have zips to assist with getting them on and off? Although made out of flexible materials, a zip will help to get the tights on and off safely, without the risk of ripping the garment.
How to Purchase Cycling Tights on eBay
Purchasing a product on eBay has never been easier. Not only that, but the sheer range of products available include bikes, helmets, cycling shorts, cycling jerseys and cycling jersey sets. Before long, a full wardrobe of products can be purchased.
The first step is to search for the desired product. One way of doing this is by using the 'advance search' button featured at the top of every page, next to the 'key-word' search bar. This function allows for a detailed search and is a great way to look for a specific product.
If a more open search is required, this can be done using the aforementioned key-word search bar. This is also housed on every page of the site and is very visible. A search term can be entered or a broad topic. eBay will collate all the products corresponding to this search and showcase them on one page for browsing.
If searching in this way is not how the user wishes to proceed, it is possible to browse pre-created categories. eBay will file items when added on the site into logical categories that are possible to browse at any time.
Once a product has been chosen, the next step is to ensure it is in fact what it says it is. The best way to do this is to study the descriptions and photograph provided by the seller. This will offer the opportunity to ensure that the product is exactly what the seller says it is.
Once this is ascertained, look to see how the seller is selling the product. Is this by Bid,Buy It Now or Best Offer? Each way will require a different purchase method.
Once the purchase method is chosen, figure out the way in which you will be buying the product. It may be that PayPal is your preferred option or a simple debit or credit card transaction. Either way, eBay protects its buyers using the Buying Protection Programme.
If in doubt, one can request further information, simply by visiting the Buying Tips page, as more information is available there.
Conclusion
Owning a good pair of cycling tights will help to improve any cyclists' performance. And with the different styles available that match up with the seasons, the choice should be relatively straightforward.
With eBay's simple yet effective site that is easy to navigate as well as safe, there is little left to do other than log on and get shopping. Without a doubt, eBay is one of the most comfortable shopping experiences, as it can happen in the comfort of your own living room.