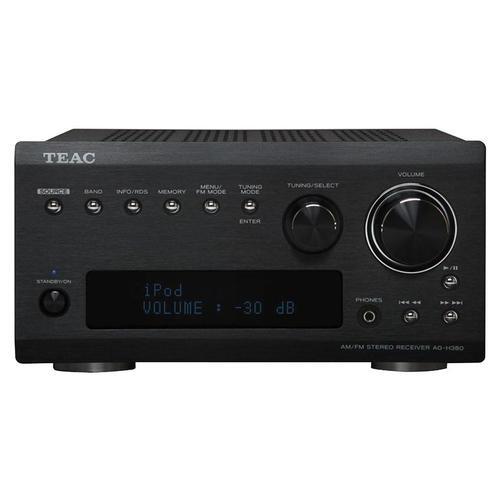 Digital entertainment is a big deal in everyone's life especially in recent decades. People now can have all the entertainment they want in the form of music, movies, video games, and pictures at any time. A vital part of every home entertainment system is the digital receiver. Sometimes also known as a home cinema receiver or satellite TV receiver if it can receive satellite TV channels, this device is at the heart of most home entertainment systems as it can connect all other media devices and easily play any media on the television.
To buy the perfect digital receiver for one's home when shopping online, buyers need to know the different features of a digital receiver and how to choose a suitable one for their needs. A popular option is buying digital receivers online as buyers can find a huge selection of digital receivers with many different features from the comfort of their homes. They can also compare features and read unbiased online reviews for different devices without the pressure of a shop assistant. An online shop featuring receivers of all types and with a straightforward search system is eBay.
What is a Digital Receiver?
A digital receiver, or sometimes called a digital media receiver, or home cinema receiver is a device widely used in many homes especially when users have various media players. A digital receiver can function as a control and integration centre for almost all media devices in one's home including the DVD player, TV, home theatre system, and other devices. Many digital receivers nowadays can also connect to the Internet via the home network. Connecting to the home network allows the receiver to not only access the Internet, but also access digital media files on the home's personal computer and any other devices connected to the home network, including smartphones. The receiver can then play the media files that it receives from the home network and other media devices on the TV, providing a very straightforward and hassle-free experience for the user. Besides that, many receivers support various Internet services such as YouTube, Netflix, and various online radio stations.
Choosing Digital Receiver Connections
Before purchasing a particular digital receiver, buyers must know what they are looking for, and in order to do that, they need to research the various features that a digital receiver has. Some features worth looking at are the number of connections of a receiver and the different types of media that it supports. A digital receiver can have many kinds of connections, and the typical connections are the HDMI connections, Ethernet connection, USB connection, and regular audio/video (A/V) outputs and inputs.
| Type of Connection | Function |
| --- | --- |
| HDMI | Enables HD content to be played |
| Ethernet | Connects the receiver to the home network |
| USB | Connects to portable media players |
| iPod dock | Connects to iPod and iPhone |
| A/V connection | Connects to devices without HD capabilities |
Many new digital receivers come with all the types of connections mentioned above. However, they also can be quite pricey. Therefore, buyers should choose the connections that they want in their digital receivers based on the budget allocated for a such as device and the media players they plan to connect to it.
HDMI Connection
HDMI connections (High Definition Media Interface) are crucial to have on any digital receiver as they allow high definition content such as music and videos to be played on the television. Since most modern media players play HD content, this makes the regular A/V connections obsolete. However, some devices still use a regular A/V connector. Therefore, buyers should know what type of connection their other media devices have so all of them can be connected to the digital receiver without any problems.
The latest HDMI inputs can support 3D videos and have an Audio Return Channel (ARC). The ARC enables a TV to send audio signals to the digital receiver via the HDMI cable, thus eliminating the need for other connections. The 3D video support, on the other hand, allows the receiver to play 3D videos, but of course, the TV has to support 3D video playback as well. Other interesting features to have are HDMI upscaling and conversion. Upscaling allows the HDMI interface to increase the resolution of a video signal, making it look better on a HDTV. Conversion allows a receiver to convert a number of analogue signals to digital signals and send them out via a single HDMI output to the TV.
Ethernet Connection
An Ethernet connection allows the digital receiver to connect to the home network and Internet. This is a very handy feature to have since users are able to access various contents on any devices connected to their home network such as their computers and mobile phones. This connection also allows the receiver to access online media services such as online radio, YouTube, and more. Some receivers also have a built-in wireless adapter, which enables them to connect to the home network without using cables.
USB and iPod Connection
Many portable devices use USB ports. Therefore, buyers who like to play contents on their portable media players can get a digital receiver with a USB port. Some receivers also have an iPod dock making it easy to plug in their iPod or iPhone and play music or movies on the TV.
Evaluating the Performance of Digital Receivers
If one plans to buy a digital receiver online, testing the receiver is impossible. Therefore, it is important to know how to read the specifications of the receiver in order to evaluate the performance of the device. Although many receivers nowadays boast good audio performance, a closer inspection of their specifications is crucial for choosing the device that offers the best value for money.
Digital Receiver RMS and Impedance
When looking at the power of a digital receiver, buyers should read the root mean squared (RMS), and not the peak power. RMS refers to the continuous power output that the receiver can sustain, while peak power only shows the potential maximum output.
It is also important to look for an impedance rating on the digital receiver. Most home speakers have an impedance of about 6 to 8 ohms. However, some manufacturers publish a power rating when using their receivers to drive a speaker with a lower impedance, since it makes the receiver's power look higher on paper. However, these receivers do not actually have enough power to drive any speaker in a home theatre system, and may even damage them. Therefore, there should always be an 8-ohm power rating on a receiver, or there is no guarantee that it produces enough power for a home theatre system.
Digital Receiver Bandwidth
Bandwidth is another important thing to look at to determine a receiver's power. When buying a receiver, one should look for labels that state that the receiver was tested over a large bandwidth. For example, a receiver with a power rating of 100 watts by 7 watts (W) at 20 hertz (Hz) to 20 kilohertz (kHz) is more powerful and robust than a receiver with a rating 100W by 7W at 1kHz.
All-Channels-Driven Digital Receiver
Buyers should also look out for a label that says 'all channels driven'. This means that equal amplification is sent to each channel, making the power rating more consistent and accurate. Lower quality digital receivers without this label might use one amplifier to send power to several speakers, meaning that the power is lower than what is stated on the specs sheet.
Other Factors to Consider
Besides the number of connections and power rating of a receiver, buyers should also look at a few other factors, such as the content formats and the number of surround sound channels that the digital receiver supports. Common contents that a receiver can play besides normal video and audio formats are various digital media files, Internet radio, and HD radio. The more content types that a receiver supports, the more contents that it can play. The number of surround sound channels is also an important factor to consider when buying a digital receiver. Buyers should select the number of channels supported based on how many speakers they have or plan to have in their home theatre system. The basic setup is a 5.1 setup, where there are five normal-range speakers and one low-range woofer. Other popular setups are 7.1, 7.2, 9.1, and more.
Buying a Digital Receiver on eBay
eBay is an online marketplace where buyers can find digital receivers, as it has a large selection of such devices of various brands and models. To look for the perfect digital receiver, you only need to type what you want into the search bar that can be found on the eBay home page. For instance, you can just search for 'digital receivers' or 'HD digital receiver', depending on your preferences. You can then view all related receivers on the product listings page. Here, you can view basic information including the images of the products, their price, and postage fee.
After selecting the receiver that you like, you can then view the full description of the product. Be sure to read all the information provided to make sure all the features that the receiver has are those that you want. Also look at the price, the return policy, and the seller's feedback score. Since you have no way of testing the receiver when you buy online, a return policy allows you to return the item if you find that it does not meet your expectations or is damaged when you receive it. If you are satisfied with the product, you can then go on and purchase it.
Conclusion
The digital receiver is one of the main parts of anyone's home entertainment system because it acts as a central hub for all other media devices. It can not only receive media from DVD players and play them on the home theatre system, but it can also connect to the home network and access media files on the home's computer. Buyers looking for a digital receiver online should know what to look for in a receiver before making a purchase. Things to consider are the number of connections, the type of contents supported, and the real power rating.
Since it is impossible to test out a receiver when buying online, buyers should know how to determine its performance by reading its specifications. Important details to look out for are the RMS, the bandwidth capability, the impedance power rating, and the 'all channels driven' statement. By looking at these details, one can choose the right digital receiver for their home. The Internet is a great place to shop for digital receivers, and a good online shop with a wide selection of electronics and a user-friendly search system is Bay.