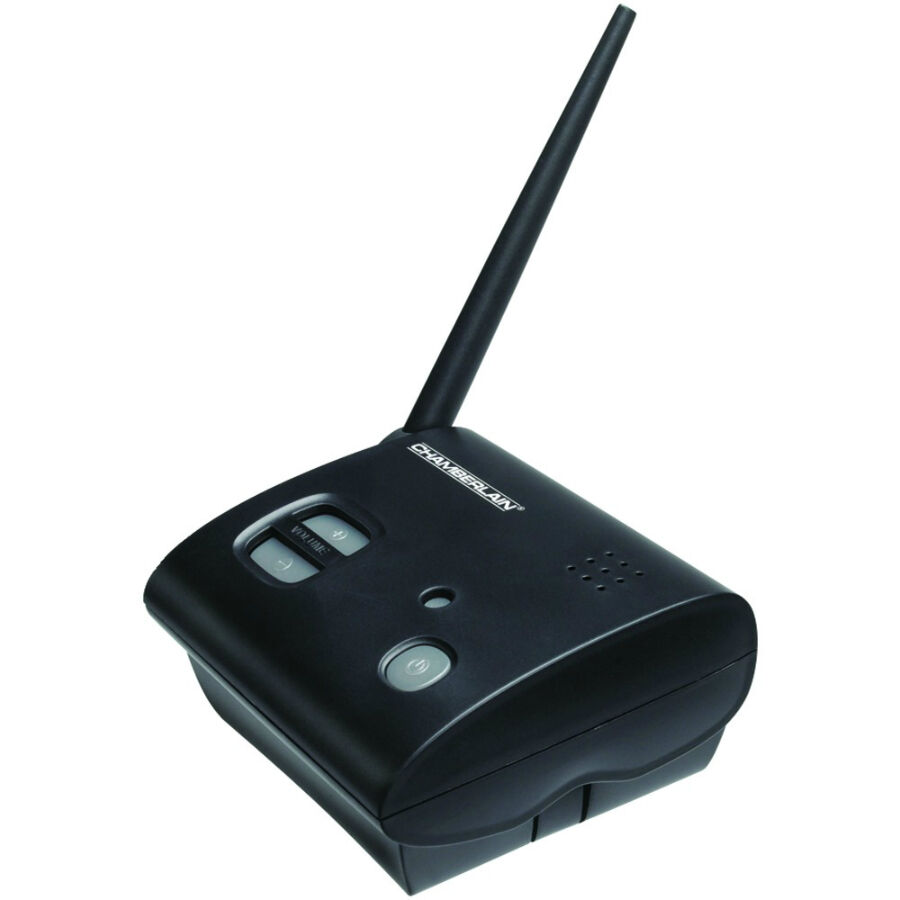 Advances in wireless technology over the past decades have allowed people the freedom to used devices that were previously limited by how far the cable could extend. Companies manufacturing video cameras and other related equipment are moving away from hardwiring and embracing wireless technology. Digital wireless video transmitters are used in conjunction with receivers, and the footage can be downloaded to a DVR or hard drive, restricted to CCTV, or uploaded to a streaming site.
Video transmitters once relied on cables to connect with receivers, but nearly all companies have wireless options that work just as well as hardwired systems. In addition to choosing a wireless transmitter, shoppers have many other options to consider, such as the device's range, price, and Ofcom licensing. No matter if the camera equipment is being used for security purposes or by professional videographers, customers can find an assortment of digital wireless video transmitters from specialty electronics stores, online retailers, and other websites, such as eBay..
Types of Video Transmission
One of the first decisions a person has to make when determining which digital wireless video transmitter is ideal is the picture quality. They can choose between standard or high definition.
Standard Definition Video Transmission
Standard definition transmitters may not have the pixel resolution of high definition models, but not all customers need it for their video transmissions. If shoppers are buying a wireless video transmitter for monitoring purposes or looking to save some money, then a standard definition device is more than sufficient. Transvideo has a model available, called the Titan, which is both convenient and operates on all three major region formats: NTSC, PAL, and SECAM. Many standard definition wireless video transmitters, like the Titan, come with downconverters so they are compatible with HD displays; however, users must understand that the picture remains in standard definition.
High Definition Video Transmission
High definition, or simply HD, picture quality is becoming increasingly popular in TVs, DVD players, cell phones, and more. The market for digital wireless video transmitters also has a growing number of HD options. While not everyone needs a wireless video HD transmitter for images displayed on small screens, anyone planning on using the footage on displays larger than 42 inches should spring for better picture quality. It is not imperative for those using the transmitter for home or office security purposes to purchase an HD quality device, but some simply appreciate the better picture quality just in case someone needs to review or study the footage.
Choosing a Digital Wireless Video Transmitter
Selecting a digital wireless video transmitter right for the job requires more than choosing the picture quality. Not all wireless transmitters are built the same, and therefore, it is the buyer's job to educate themselves on all of the options available. It is imperative to choose a transmitter that can broadcast a strong enough signal and meet the specified range. To reduce interference from other devices or transmitters, some buyers opt for a transmitter with multiple frequencies. Some frequencies require an Ofcom license to operate, so buyers should check which channels require licensing before buying a wireless video transmitter.
Customers on a limited budget can save money by selecting either an all-in-one set or a combination of wireless and wired technologies, often referred to as hybrid systems. The sections below contain information to help better educate shoppers when it comes to picking out a digital wireless video transmitter to fit their needs.
Wireless Span
Shoppers should always purchase a digital wireless video transmitter with a longer range than they anticipate on needing, especially if there are obstructions, such as walls, trees, floors, or other objects, that can interfere with the broadcasted signal. Concrete walls and structures can greatly reduce a device's range. Antennas are an easy way to boost signal power and increase the range. Some antennas are omni-directional and can broadcast in all directions, and others are designed for more focused transmissions. Since many companies list the maximum range, which is typically measured when free from obstructions, shoppers should read online reviews and consult with professionals to determine if a particular model's range is what it really says it is.
Multiple Frequencies
If the digital wireless video transmitter is used for security purposes, then it is a good idea to acquire equipment that can accommodate several channels, also referred to as frequencies, especially when more than one camera is being used. Many wireless transmitters have at least four channels, and some higher end models have eight, 12, and sometimes more frequencies. In addition to choosing a multi-frequency transmitter, customers need to know which frequencies their equipment can operate on. Another benefit of having multiple channels is that the likelihood of dealing with interference is significantly reduced. If there are others using the same frequency in close proximity, owners of transmitters with multiple frequencies can simply switch to an open channel.
License Free
Because digital wireless video transmitters broadcast signals through the airwaves, it is important to know which devices Ofcom regulates and which are exempt from its rules and regulations. Many security devices fall under the "license free" umbrella and therefore do not need special licensing before operating. Customers who opt for models that need an operating license should contact Ofcom to see what the requirements are and the costs associated with an annual license.
Budget
Digital wireless video transmitters typically follow the pricing rules of most electronics: Buyers get what they pay for. While it may be tempting to buy a low-cost model, the construction and parts are usually not as durable as the more expensive options. Buyers should do a preliminary price check on several brands and compare the tech specs before making any decisions. Oftentimes, the greatest expense of procuring a wireless transmitter is the installation cost. DIYers can cut costs by learning how to install the equipment themselves. Another way to save money is to buy used or refurbished devices, but there is an increased risk of acquiring defunct equipment.
All-in-One-Systems
One way to save money is to find an all-in-one system; many manufacturers give discounts for purchasing several pieces of equipment at once. The term all-in-one varies between companies, makes, and models. Some systems may include a transmitter and receiver, while more expensive models may also include the cameras, a display, or DVR hard drive. If the equipment is intended for outdoor use, then look for systems that have weather proof or weather resistant casings. In addition to receiving a discount, customers are assured the digital wireless video transmitter is compatible with the receiver and the rest of the equipment.
Hybrid Systems
If wireless technology is too expensive, then shoppers can opt for a hybrid system instead. While most people should to spend the money on a digital wireless transmitter, the receiver and the rest of the equipment can be hardwired to save some money. Before settling on a transmitter, customers should check to see if it is compatible with the rest of the equipment.
How to Buy Digital Wireless Video Transmitters on eBay
Finding a digital wireless video transmitter on eBay is a breeze as long as you have a shopping list of all the desired features. When you are ready to begin your search, simply type "digital wireless video transmitter&" into the search bar to see eBay's selection. Many transmitters are sold with receivers, and often buyers can get a deal for opting for the set. Include keywords,, such as the model or brand, to further narrow the scope of your results. For even more help optimising your search techniques, check out eBay's Search Tips page.
Custom sort your results by your top priorities. If you are looking for a good deal, arrange results from lowest to highest price. Additionally, if you are looking to cut the cost, consider buying a used transceiver and sort by used items first, but there are certain precautions to take before selecting a used wireless transceiver.
Regardless of buying new or used, customers should read the entire listing, including the terms and conditions before making a bid or purchasing. Should any part of the auction listing seem unclear, go ahead and contact the seller. Find out if the seller has a money back guarantee policy for items that arrive broken or do not work. Next, take a moment to check the seller's eBay user history, paying close attention to the approval score and feedback comments. Only buy from sellers with a high approval rating and positive comments.
Conclusion
Whether a digital wireless transmitter is needed for video surveillance or for other purposes, shoppers also need to pair it with a receiver and a device to display or record the video data. A high quality digital wireless video transmitter is expensive upfront but well worth the investment. If using these devices for security purposes, the equipment is often less expensive than having to replace valuables being monitored.
Should an entirely wireless system exceed the budget, shoppers should opt for a decent digital wireless video transmitter and buy a hardwired receiver, display, or recorder. Another option is to opt for an all-in-one system instead of buying one piece at a time to save some money. Buyers must remember, the farther the signal range, the more the transmitter costs. Instead of buying a more powerful wireless transmitter, they can boost the signal with a powerful or directional antenna. Shoppers can find many makes and models of digital wireless video transmitters and should consider their needs and budget to find the perfect one.