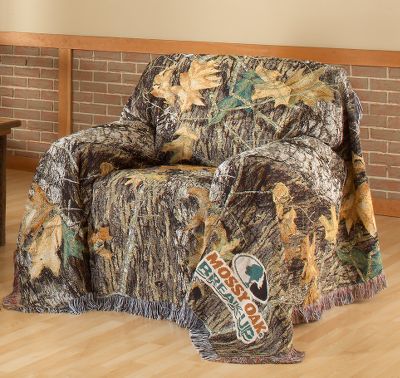 Buying furniture items online is sometimes a daunting task, especially for first-time buyers who are unsure of what to look for. There are so many options available and so many ways to search, the process can seem overwhelming. This is no less confusing when it comes to buying chairs for dining rooms. Buyers who wish to purchase chairs on eBay are flooded with choices and categories. However, shopping on eBay is simple once buyers understand what they are looking for and become aware of their options.
To make dining room chair buying easy, buyers should be knowledgeable about the many different types of chairs available on eBay and their common uses. Once they are comfortable with their selection of chairs, they can begin to narrow down their search by understanding the different chair styles and materials. eBay offers several outlets for chair shopping. Shopping on eBay allows buyers to be confident that they can find the perfect chairs to fit their needs.
Uses for Dining Room Chairs
Modern dining chairs are often used as accent chairs which add extra seating in a room. They are also functional and perfect for reading, office work, or simply lounging if the dining area doubles as a study. They are also used as conversation starters or focal point pieces, intended less for comfort than for making a fashion statement.
Accent Dining Room Chairs
Accent chairs are used to create additional seating. Also, accent chairs are most often chosen to match or complement the decor of the rest of the room, including drapes, wall colour, and other already present furniture. Accent chairs are placed in any point within a room to create the desired effect. Modern accent dining chairs are functional and practical, and they include overstuffed armchairs, reading chairs, straight-backed chairs, or any other type of chair which adds additional seating for any purpose.
Functional Dining Room Chairs
Functional chairs are little more than seats. They are rarely fashionable or stylish, and are designed to be practical above all else. Functional chairs include those which are hosted at the heads of the tables, as well as those on the flanks. Further, they are oftentimes straight-backed dining chairs and fold-out chairs. Though many have a modern, pleasing design, this is a purely secondary concern.
Focal Point Dining Room Chairs
Focal point chairs are chairs which make a statement or create a certain look or theme. Focal point dining room chairs are not always comfortable or practical. They are often weirdly and wonderfully modern, and they range in style from corrugated cardboard pieces to retro or to bizarrely shaped chairs with multiple curves made all of one piece. The choices are unlimited. Modern focal point chairs are often considered works of art and are oftentimes very expensive.
Dining Room Chair Materials
Modern dining chairs are made from all manner of materials, from common materials such as wood, PVC, and cast iron to cardboard and stainless steel. Chairs are upholstered in a variety of fabrics. When choosing modern chairs, consumers should carefully consider the material to suit the surroundings and the amount of upkeep required to maintain the chairs' integrity.
Cast Iron Dining Room Chairs
Cast iron is most often used for outdoor chairs because it is strong, heavy, and durable. However, cast iron is used to accent interior dining room chairs as well. Cast iron chairs tend to be very heavy, which means they do not easily tip over, but it also means they are more difficult to move around than other chairs.
PVC Dining Room Chairs
Polyvinyl chloride, or PVC, is a very durable, versatile type of plastic. It is both strong and lightweight, and it makes for robust chairs which are easy to lift and carry. PVC chairs withstand all weather conditions and cope with wet and hot climates because the plastic does not corrode. Because they are lightweight, PVC, or plastic dining chairs, have a habit of toppling over or being blown about the yard in strong winds. PVC chairs are less expensive than cast iron models, and they are available for indoor and outdoor dining use. They do not need regular maintenance other than a light cleaning when the plastic gets marked by fingerprints and when food and drink spills on them. However, PVC is very easy to clean. PVC does not corrode, warp, or splinter, and it is a very robust material, especially at higher densities, such as the PVC used to produce high-end, focal point chairs. PVC chairs should be reserved for larger parties when all other seating options are exhausted.
Wood Dining Room Chairs
Wood is a very common material in the construction of dining room chairs of all styles. Modern chairs made from wood exude a sense of timelessness, as well as have a stylish, contemporary appearance. Wooden dining chairs require some maintenance to keep them looking their best. Sanding, staining, or re-staining are all common maintenance activities. When used daily, they need proper weather treatment on a regular basis to make sure the wood does not warp, rot, or fade. Further, most people polish or wax the chairs to give them a subtle sheen.
Cardboard and Recycled Dining Room Chair Materials
Cardboard and recycled materials are increasingly popular materials for indoor chairs. They are particularly popular with environmentally conscious buyers who do not want to sacrifice the world for their decor. Aside from corrugated cardboard, which is very strong if constructed properly, another popular material, often used for focal point chairs, is the recycled plastic from drink bottles. Some chairs have a PVC structure covered in recycled packaging or newspaper.
The table below lists some common materials used in the construction of modern chairs, as well as the pros and cons of each.
| Material | Advantages | Disadvantages |
| --- | --- | --- |
| Cast Iron | Heavy; weather resistant with proper care; robust and durable; used for indoor and outdoor chairs | Can rust or corrode if not maintained properly; heavy and difficult to lift and carry; expensive |
| Wood | Used for indoor or outdoor chairs; classic appearance; weather resistant with regular maintenance; indoor chairs can be waxed to create sheen; less expensive than cast iron | Requires regular maintenance; can warp, split, rot, or fade if not cared for properly |
| PVC | Tough and durable; used for indoor or outdoor chairs; requires no maintenance; can be wiped clean; very versatile; reasonably inexpensive | Cheaper models may have a cheap, plastic appearance |
| Cardboard and Recycled Materials | Environmentally friendly; unique; creates a focal point; used for indoor chairs; very modern and stylish | Not always tough and durable; can be very expensive |
Using the chart above, users should be able to choose the best material for the modern chairs of their choice. Each material has advantages and disadvantages, and these should be considered carefully when choosing modern dining room chairs. The chart is not exhaustive, but it does provide cross-section insight into available materials.
Upholstery
Some chairs, such as armchairs, are upholstered. Upholstered chairs are often padded with dense foam underneath the fabric. Nearly any type of fabric is used to upholster chairs, even dining room chairs. If the chairs do not see a lot of use, it is sensible to choose a strong, durable fabric, such as a rayon or nylon blend, or velvet, which is both durable and luxurious. Synthetic and natural fibres are used to produce velvet. Natural velvet is more expensive than synthetic velvet, but is not quite as strong. Synthetic velvet, although it is inexpensive and more durable than natural velvet, does not produce the same lustrous sheen. Cotton is also frequently used to upholster chairs. Cotton is not an environmentally friendly material because of the petroleum intensivity of its harvest, but it is natural, inexpensive, and robust. Hessian is another popular natural fibre with a rugged appearance, and it is favoured by those who like shabby-chic or all natural themes.
Buying Dining Room Chairs
Modern chairs are purchased from department stores or from specialty furniture stores. They are also bought from online retailers and auction sites such as eBay. When purchasing dining room chairs from eBay, it is important to look at the photograph and read the description carefully. Checking the size of the chairs in relation to the size of the room planned for the chairs is another important detail to consider. Look at the condition of the chairs and make sure there are no obvious signs of wear and tear, which may be costly to repair. Dining room chairs are found by searching from the eBay homepage or in the appropriate portal.
Choosing an eBay Seller
When purchasing modern chairs on eBay, it is important to look at the feedback of the seller. The feedback score gives a reasonable indication of whether the transaction is likely to be straightforward. Feedback is left for a seller once the transaction is completed. Feedback is either positive, negative, or neutral. Sellers who have a high percentage of positive feedback are more likely to offer better service than those sellers who have a poor feedback score.
Conclusion
Dining room chairs come in all different shapes, styles, and sizes, and some are not new designs, but are classic or vintage styles which date back centuries. Some retro designs are given a new, modern twist. Selecting the best dining room chairs depends on what consumers want to get out of them. Focal point chairs are designed to make a statement and spark conversation or controversy, but are not always very comfortable or practical. Accent chairs combine an appealing design with practicality and comfort. Functional chairs place utility and comfort above design, although many functional chairs are pleasing to the eye as well as practical. There are a lot of different construction materials to choose from, ranging from wood to recycled drinking bottles. Buyers should consider the purpose of the chairs, the look they want to achieve, and the materials, fabrics, colours, and shapes they wish to include in their design.