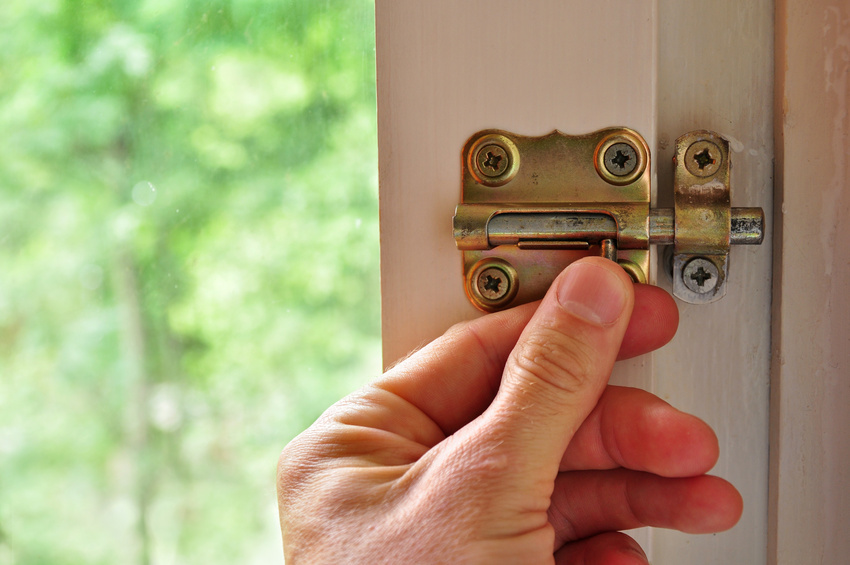 Door bolts are an essential item for every home, as they create a more secure point of entry. Types of door bolts include the deadbolt, spring lock, slide bolt, and mortise lock. Keyless bolts and night latches are also increasing in popularity, especially in commercial settings.
Deadbolts

Deadbolts are renowned for their strength and security. Constructed of both a male and female part, these heavy-duty door bolts may be operated via thumb latch, key, or a combination of the two. Single cylinder deadbolts are widely used in residential settings; appreciated for their low cost and ease of operation, they contain one point of entry. Conversely, double cylinder deadbolts offer users an added layer of protection; these door lock bolts are generally seen in office buildings and on glass doors. With this setup, an intruder cannot unlock the door from the inside, even if they break the glass. On the downside, they pose a fire risk if an emergency exit is not in close proximity. Still, keyless entry deadbolts offer optimal security because they diminish the risk of a key being lost or stolen and are a good choice for doors used by multiple individuals. In addition to keyed entry, most keyless entry deadbolts typically feature a numeric keypad with a special code for unlocking; others may use a remote control for entry.
Spring Latches
Spring latches are similar in style to deadbolts; however, they are operated via a spring mechanism, whereas a deadbolt can only be opened when there is movement in the lock cylinder. Considered inferior to door bolts in terms of protection, they are typically found on doors that require low security, such as in bedrooms and bathrooms. They may also be used for front and back doors when used in combination with a strong lock.
Mortise Locks
Mortise locks are generally operated via key as opposed to a thumb latch. Classified as a type of deadbolt, these security bolts are commonly found in residential settings. They are fitted between the door and the doorjamb, making them difficult to access or damage.
Slide Latches and Night Latches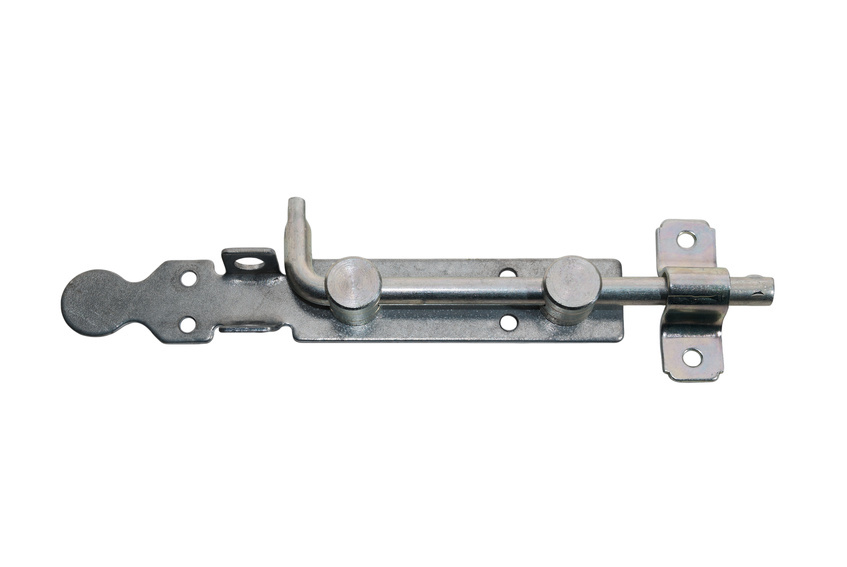 Slide latches, or slide bolts, are ideal for doors that require minimal security. This type of bolt lock is attached by screws to the surface of the door and the doorframe and consists of a user operated sliding bar that fits into the housing. Night latches are designed for areas of high security, such as commercial structures and daycare facilities. They lock automatically when the door is closed.
Door Bolt Finish
Oil-rubbed bronze and antique bronze finishes tend to change colour over time. Polished brass door bolts should not be used in outdoor locations, as they tends to tarnish when exposed to the elements. Generally speaking, the right finish should match the light fixtures or other furniture within the home.