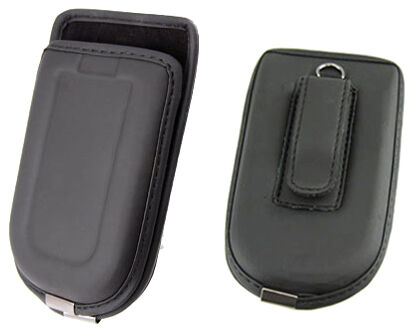 Mobile phones have come a long way during the last decade. Once just a means of making telephone calls, the latest models now act as a viable alternative to laptops and desktop computers. The ability to surf the net, watch movies, and pay household bills means almost every adult in the UK owns a mobile phone. However, the very latest handsets are extremely expensive, and even the slightest damage to the screen or casing can have profound effects on their operation. The easiest and most convenient way of protecting a phone from impact damage is to store it permanently in a protective case or cover. While there are many to choose from, neoprene delivers shock-proof qualities that aren't offered by fabric or leather. Neoprene cases are often moulded to the exact contours of the phone they're designed for, and they can sometimes be designed in such a way that they never require removing before using the phone. Understanding the various benefits of neoprene phone covers requires a brief explanation of what the rubber-like substance actually is.
What is Neoprene?
Neoprene is the common name for polychloroprene, and it is a collection of synthetic rubbers which are used for a wide range of purposes. A distinct advantage neoprene has over rubber and silicone is it is not affected by large variations in temperature – making it ideal for the manufacturing of wetsuits, electrical insulation, and fan belts in cars. It is suitable for use in mobile phone cases because it will keep its shape and protective qualities even when the phone becomes hot – a common side effect of charging. Neoprene's elastic properties mean manufacturers can create covers that 'cling' to the phone at all times.
The Various Types of Phone Cover Made with Neoprene
| | |
| --- | --- |
| | While many phone socks are made from fabric, neoprene is an ideal material for their production. Durable, shock-resistant and lightweight, neoprene socks provide excellent protection from impact damage. |
| | Most fitted cases are manufactured with silicone, but there are still some excellent neoprene fitted cases on the market. Unlike socks, fitted cases are usually left on the phone when it is in use. Fitted cases will often need a separate screen protector, and that can add to the cost. |
| Phone Skins | Skins are manufactured to the exact specifications and dimensions of particular phones. They usually allow the user to operate the device freely without their removal. |
| Mobile Phone Pouches | Phone pouches are regularly made with neoprene, as it offers a more durable and protective quality than leather. Pouches can be left open, but many of them are sealed with zip or button fasteners. |
| Flip-Style Cases | The usual material used in the production of flip-style cases is leather; however, there are some neoprene-covered flip -style cases available. Flip cases open by lifting a cover vertically so they protect the phone's screen when it is not in use. |
| Horizontal Phone Cases | Horizontal cases are usually made with leather. They open in the same way as a purse does, and they often have some storage space for cash and cards. |
| Wallet Cases | Wallet cases open to the side, and they are usually made from leather. However, there are some neoprene-covered wallet cases on the market that offer far more colour options than leather. Wallet cases also offer extra storage space – in the same way as a dedicated wallet does. |
| Shock-Proof Cases | Shock-proof cases are often made from a particularly durable type of plastic. However, some shock-proof cases use a covering of neoprene for an added layer of protection. This type of mobile phone cover should be considered if the user works in particularly dynamic environments such as construction sites. |
Why Neoprene Should Be Chosen over Other Materials When Purchasing Phone Covers
Protecting a phone from damage is the main task of a cover or case. However, there are some other factors to consider, such as aesthetics, feel, and functionality. Different materials deliver very different user experiences, but neoprene has some distinct advantages over some of the other materials used in the production of mobile phone covers.
| | |
| --- | --- |
| Flexible | Neoprene is a highly pliable substance, and that means it can be adapted to fit the exact contours of a phone. It also means that it is resistant to cracks in a way that some plastics are not. |
| Lightweight | One of the big problems with phones and cases is that they add extra weight to already bulky handsets. For people who carry their phones in pockets, a lightweight cover is highly beneficial, and it will make the phone easier to use. |
| Shock Absorbent | Impact damage is the main cause of malfunction, but the effects of drops and crushing can be minimised with a case that can absorb or disperse the energy of an impact. |
| Available in a Range of Colours and Designs | Unlike silicone and leather, neoprene can be manufactured in almost any colour. It is also possible to create eye-catching designs that simply aren't possible with other materials. For people who like to think of cases and covers as fashion accessories and collectables, neoprene is an excellent choice. |
| Durable | Neoprene is an extremely durable substance that can withstand repeated use and even the harshest of impacts. It does not crack or scratch in the way other materials do, and it can be washed in any domestic washing machine – meaning it looks new for longer. |
Other Option to Consider When Purchasing a Neoprene Phone Case or Cover
The way a phone is carried, stored, or used should dictate which neoprene phone case or cover is purchased.
| | |
| --- | --- |
| Lanyards | A neoprene lanyard hangs around the neck on a fabric cord. The phone is usually sealed inside the case by Velcro. |
| Arm-Straps | Arm-straps are popular with people who use their phone for the playing of music during exercise. They are usually strapped to the arm with a Velcro fastening system. |
| Matching Tablet or Laptop Covers | Many people use their mobile phone in conjunction with a tablet or laptop. It is now possible to buy matching sets which include covers for both. |
| Screen Protectors | Neoprene pouches require that the phone is removed during use, and that can leave it susceptible to damage. It is often possible to buy screen protectors as part of a bundle or package with neoprene cases and covers. |
How to Buy Neoprene Phones Cases and Covers on eBay
The eBay website is home to thousands of neoprene covers. As well as neoprene products, leather, silicone, and plastic phone cases can all be found using the site's quick search facility. A search term should be typed into the text-entry box which can be found near the top of every page. However, this way of searching could deliver several irrelevant results, and sifting through them all could take a while. A far more accurate way of finding neoprene mobile phone covers is to use eBay's category-based search facility. A category search should begin by clicking the All Categories link that can be found near the top of the homepage. This will cause a drop-down menu to appear containing the entire list of main shopping categories. The Mobile Phones & Communications link should be selected from that list, and the Search icon should then be clicked. The page will reload, and a new list of sub-categories will appear on the left of the screen. From that list, the Mobile Phone & PDA Accessories link should be clicked. The page will reload once again, and a brand new list of sub-categories will appear. The Cases & Covers link should be selected, and the page will reload to reveal many thousands of phone cases. The results can be narrowed by clicking the see all links underneath the Material option on the left of the page. A list of materials will appear, and the check-box for Neoprene should be selected. The results can be narrowed yet further by clicking the check-boxes for brand, model, and type of case.
Conclusion
Users who prefer flip-style or wallet-style cases will probably need to settle for leather. However, those who prefer pouches, socks, or skins should have a good chance of finding a neoprene phone case or cover that best suits their personal preferences. Neoprene allows for a great deal of expression, as it can be produced in almost any colour or design imaginable. Perhaps the single biggest advantage of buying a neoprene phone case is its durability. It can be dropped or crushed, but it will always return to its original shape, and if it becomes dirty, it is easy to wash. A neoprene phone skin will allow for the use of a handset without being removed, and a neoprene phone pouch will deliver significant shock-absorption properties. For cost-effective, durable protection for a phone, few materials offer the same level of reliability as neoprene does.