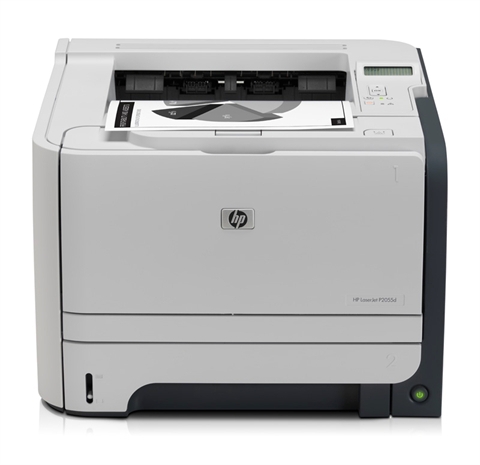 These days, many consumers are becoming more and more conscious of using products that are environmental and better for the planet. Printers are no exception. There are printers available for purchase on eBay that are more eco friendly than others, and use less energy than traditional printers. When consumers are shopping for eco-friendly printers, there are a few things to look for to ensure that they are getting printers that are not only high quality and high performance when it comes to printing, scanning, and other tasks, but that are also energy compliant and green.
There are some brands that are putting out green printers, but some brands that are simply known as green certified based on the materials of the printers and how much energy they use. There are other ways to stay eco friendly when consumers are printing, such as buying eco-friendly paper and ink cartridges to continue keeping their printing jobs as green as possible. Buyers need to consider several important factors when looking for eco-friendly printers to purchase.
Browse by Brand
Some brands are putting out eco-friendly printers, and some are merely green certified, but either way, consumers are getting planet-friendly printers from these well-known brands. Some printers offer the capability to do other things, such as scan, copy, and fax, which makes them all-in-one machines which are great additions to homes or offices.
HP
Inkjet printers use less energy, and HP has created a model of printer that also saves paper by automatically using both sides of the page to print. The Officejet Pro printer offers consumers a printer that uses half the energy than a laser printer does, and over half of the packaging that other printers use.
This printer is also fast, and prints 17 pages a minute, either in colour, greyscale, or traditional black and white. The Laserjet model is also Energy Star qualified, which means that it uses less than half the amount of energy of a standard printer. HP was named one of the greenest companies in terms of electronics, so buyers should get great printers from this brand that are also planet friendly.
Brother
Brother makes printers that are Energy Star qualified, and it offers laser and inkjet printers that reduce energy usage. The printers offer various modes and options to conserve ink, paper, and energy, such as a sleep mode, separate ink cartridges for individual colours, and the option to print on both sides of pages.
All of the Brother models of printers, copiers, and fax machines are now Energy Star qualified, so they are all eco-friendly machines. Brother is also known for its high-quality electronics, so not only are they energy efficient, but the printers this brand offers are fast, sharp, and available in either laser, LED, or inkjet options.
Dell
Dell has printers that are colour and black and white and that are Energy Star qualified, which means they meet the qualifications to be energy efficient printers. Dell also recycles its toner cartridges to continue the cycle of being green. It offers laser and inkjet printers, as well as all-in-one models.
Dell printers are up to 25 per cent more efficient and energy saving than traditional printers. Its packaging also meets standards for green products, and the company's recycling programme is a great initiative that helps consumers stay involved with a green lifestyle when it comes to their electronics.
Samsung
Samsung offers printers that are EcoLogo certified, which is very similar to Energy Star qualified. Its printers also offer energy-saving options such as the ability to print on both sides of one page, and the laser printers have an "Eco-Mode" button, which includes a "Toner Save" mode to help reduce the use of additional paper and additional toner; this helps reduce overall consumption and makes the printers more energy efficient.
Faster printing also means more energy efficient, and Samsung printers are also wireless. The printers also offer a standby mode and a sleep mode, which allows the printers to hibernate when not in use and save energy.
Shop by Style
Many consumers may wonder which is the more eco-friendly style of printer, a laser printer or an inkjet printer. The fact is, both style are eco-friendly options, depending on which models are purchased and what features they offer. Buyers have a few eco-friendly options when it comes to the styles of printers they purchase.
Inkjet Printers
Inkjet printers do have the ability to be more eco friendly than laser or LED printers. This is because they use much less power than laser printers during print jobs. Inkjet printers also use less supplies and packaging overall than laser printers.
Inkjet printers are good for staying energy efficient at home or in a small office setting. Consumers also have the option to recycle their used ink cartridges, which is helpful for keeping the printing experience green.
Laser Printers
Laser printers are a better option for larger offices and consumers who need to print high volumes of items. They do use more power than inkjet printers do, but Energy Star qualified laser printers meet standards to help reduce overuse of energy, such as "Toner Save", standby, and hibernation modes, and they have the ability to print on both sides of pages automatically.
So although more packaging may be used, a higher volume setting benefits more from laser printers, and they may end up being the more eco-friendly choice in that case. For users who just need home printers, inkjets are the greenest options available for low-volume print jobs.
Buy Eco-Friendly Printing Supplies
Consumers can make their printing experience even greener by using eco-friendly printing supplies in conjunction with Energy Star, eco-friendly printers. Using recyclable and green printing supplies helps make printers even more efficient and reduces paper and ink. Printing supplies that are created with efficiency in mind are a great way to go green for consumers who want their home or office printers to be more efficient and less of a waste of valuable resources.
| Ink | Paper | Toner |
| --- | --- | --- |
| Recycled and re-manufactured ink cartridges | Recycled printer paper that offers a high percentage of post-consumer waste | Eco-friendly toner cartridges |
| Eco-friendly ink | Certified paper, which is new paper produced sustainably | Recycled or re-manufactured toner cartridges |
Not only is purchasing green printer supplies and paper a great way to keep printing in an eco-friendly way, but buyers must also remember to always recycle their used paper and printer cartridges and toner cartridges in the proper ways. Purchasing eco-friendly printers and printer supplies is a great way for consumers to get involved in living a greener life at home or in the office.
How to Buy Eco-Friendly Printers on eBay
To find eco-friendly printers on eBay, it is easy to shop by either the style of printer or by the printer brand. To select the perfect printer for your needs, navigate to printers to see the wide selection that is available. Choose a type of printer, such as laser or inkjet, or browse by brand, such as HP or Brother. Read all the listings carefully to determine that the printer is Energy Star qualified, or click "Ask a Question" to ask the seller, if you cannot find the relevant information located in the product details.
You can also seek printers by the features the printers have, such as the capability to print digital photos, or all-in-one printers which include a scanner and copier as part of the printer. Once you have selected several printers that you are trying to decide between, compare them by brand, capabilities, features, and price to select the right one for you. Always purchase printers and computer accessories from reputable sellers who have high feedback ratings. Leave your own feedback once your transaction is complete to help future buyers make the right purchasing decision.
Conclusion
With everyone turning their attention to a more environmentally friendly world, there are small things that consumers can do to reduce their own ecological footprints and become more energy efficient in their everyday lives. One of the things that can be done is to purchase eco-friendly computers, printers, and other electronics which are created to help reduce energy consumption, help encourage recycling, and teach consumers how to live a greener existence on a daily basis.
Owning eco-friendly printers can do more than be good for the environment. It is also a great way to save money because they do not use as much energy. Recycling supplies is a good way to not be wasteful or create more trash and keep the planet cleaner. There are so many benefits to using eco-friendly printers, and most of these printers make being green simple, with features like the ability to print on both sides at the push of a button, or to enable printers to hibernate or shut off when not in use, in order to conserve power. For consumers who are purchasing printers for home or office use, buying eco-friendly printers is just as easy as buying traditional printers, and doing so has many more benefits.