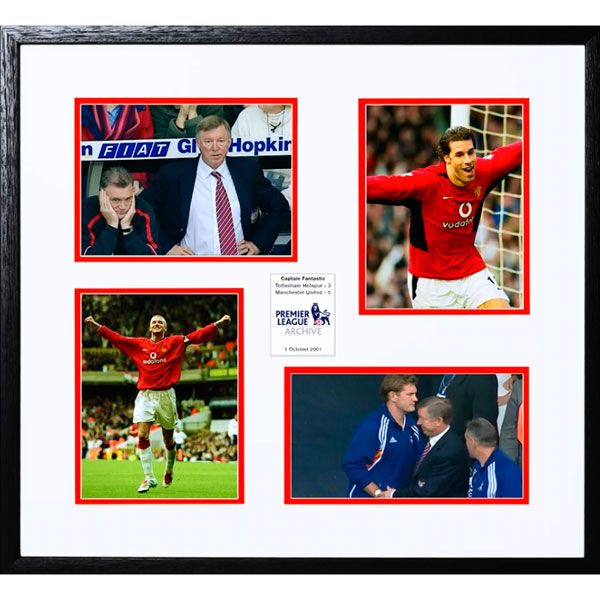 Collectible trading cards are related to a specific topic or subject and are often gathered into collections for pure fun or for a profit. In the majority of cases, football trading cards are no larger than regular playing cards from a deck of cards. England trading cards feature players from English football teams and often the cards have an image on one side and information about the image on the other side.
Collecting football trading cards is a favourite pastime of many children, but it is also an activity in which parents can participate together with their children. There are multiple ways of collecting these cards. One may choose, for instance, to collect all cards with the image of a favourite player or assemble complete sets from a particular manufacturer in a given year. Either way, collecting England trading cards requires some knowledge about these items, so buyers should learn more about different types of cards and their value before making a purchase.
The History of Football Trading Cards
Collecting cards related to various topics has been a hobby for many people since the 19th century. At the time, it was fashionable to collect French postcards. Recipe cards were next and collecting them meant that housewives could have access to a large number of recipes from various parts of the world. In the 20th century, collectible trading cards associated with celebrities and sports figures became popular mostly with children and teenagers.
During the 1930s to 1960s, boys began to collect football cards with the figures of their favourite players. Thus, by the mid-20th century manufacturers were issuing every year sets of cards featuring football players. Nowadays, some of the collectible England trading cards issued in the past have a considerable value and complete sets from a specific year can be sold for considerable sums. Rare trading cards are often considered investments because they generate a great deal of interest and can be traded for large amounts of money.
Know the Types of Football Trading Cards
When shopping for England football trading cards, one can easily notice that there are several types of such items available on the market. Knowing which type to buy and for what sum is essential in order to make a good deal and avoid spending too much on something that does not have much value. The chart below illustrates the main types of football trading card featuring English teams and players and can help buyers make the right choice when shopping for such collectibles in specialised stores or online.
| Type of Trading Cards | Main Characteristics |
| --- | --- |
| Autographed Cards | Can be purchased directly at events; autographed cards from the 1980s or earlier are very valuable; Football cards with signature from players are also issued |
| Memorabilia Cards | Feature cards with pieces of jerseys, footballs, and football fields |
| Rookie Cards | The first year cards produced for a certain player by a specific company |
| Limited Production Cards | Can be autographed, memorabilia, or rookie cards; Number of cards produced in a specific edition is mentioned |
These are the main types of England trading cards and they can all be found on specialised stores online. Buyers should keep in mind that the prices for these trading cards can vary significantly from one seller to another. This means that buyers should shop around for good deals or even try to bargain with the seller in order to obtain a better deal.
What to Watch Out For when Buying England Trading Cards
Before buying England trading cards online or offline, buyers should determine the reason for purchasing them, as this may influence the way they should perform the search. The two main reasons for which people buy these football cards is to collect them or sell them for a profit. Regardless of the motives, there are several variables and options to consider before spending any money on this kind of collectibles.
Buy England Trading Cards to Collect Them
Buyers who are looking to collect trading cards for their own enjoyment should first consider their budget and try to stick to it when shopping. Prices can vary significantly and a complete set of 500 football cards from the late 1980s is often more expensive than a set of 36 cards from the 2000s. Many collectors tend to stick to card sets featuring their favourite teams or players and the good news is that this can theoretically be done to fit any budget. For example, a regular set of card featuring a particular player of an English team can be quite inexpensive, whereas an autographed set carries a higher value.
The price of trading cards is one of the most important aspects to consider when buying such cards for collecting. Those who are beginners are not quite aware of the real value of football trading cards should check out some of the price guides that are available online and thus avoid making an uninformed purchase.
Buy England Trading Cards to Sell Them
When one is looking to buy football cards with the intention to sell them for a profit, the approach should be slightly different. For instance, the stress should be on the resell value of the cards instead on one's preference for a certain team or another. In fact, there are a few approaches available for those who intend to buy trading cards with the idea of selling them. For instance, one can seek out cards of contemporary players that are not yet stars and sell them for a profit when the players become more popular. Another approach is to bet on lower-rated teams and hope they are going to fare better in the years to come.
Looking for valuable England trading cards at great prices is another option. Autographed cards, memorabilia cards, and rookie cards are extremely valuable trading cards and they can be easily sold for a profit in the future. Buyers should also watch out for cards that are serially numbered, as they are also quite valuable. Another idea is to buy multiple boxes, packs, or cases of England trading cards and sell them by piece to make a small profit. Cases of trading cards can be often purchased at wholesale prices online. Buying old cards and boxes can be profitable as well, but buyers should pay attention to the condition of the cards before purchasing them. A good tip is to only buy cards that are in card protectors or holders, as there is a better chance to get them in mint condition.
Conclusion
Whether one is a Chelsea or Liverpool fan, there are England trading cards available for any preferences and budget. They can be either contemporary cards or they can be issued in the past decades. Trading cards are an excellent gift idea for football lovers as well as for children. Moreover, limited editions and autographed trading cards can be wise investments that may bring a future profit. With a bit of knowledge about these collectables, one can increase the value of their collection and have plenty of fun as well.
Even though there are multiple places from where one can purchase football trading card featuring their favourite teams and players, eBay is a good choice because it offers a very large selection. Moreover, buyers can benefit from the easy-to-use search system of the website and find their favourite cards in no time. Cards may be bought individually, in sets, or boxes and in each case one should make sure they shop around in order to get good value for their money.