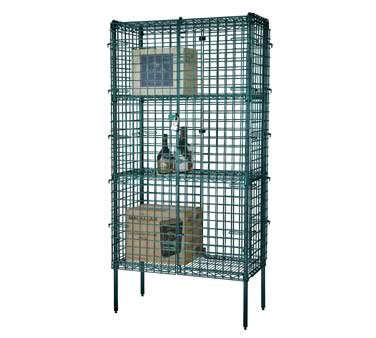 When it comes to garage or car storage space, there is always room for improvement. Those who are dealing with clutter on a regular basis should not be concerned, as there are numerous solutions available to make their garage better. There are numerous types of equipment storage accessories that can make any garage look more organised and allow users to get easy access to all their pieces of equipment.
In order to find the right equipment storage accessories on eBay,, one should take some time to do some research before making a purchase. Whether one is looking for cabinets, shelves, baskets, bicycle hooks, motorcycle back boxes, or anything else, they should make sure they browse through as many products as possible when shopping on eBay.. By learning more about the function of different types of equipment storage accessories, buyers can make sure they make the right choice when shopping on eBay..
The Benefits of Buying Equipment Storage Accessories on eBay
Equipment storage accessories are essential for those who wish to keep everything well organised, whether it is about their garage, car boot, or motorcycle. Most drivers have numerous pieces of equipment for their vehicle, some of them being quite small, so keeping them neatly organised is always a good idea. Not only can vehicle owners avoid clutter, but they can also find what they need quickly and without having to go through countless other pieces of equipment before finding the right one.
By shopping for equipment storage accessories on eBay,, buyers can find numerous products that allow them to store all their vehicle related equipment in their garage. In addition to that, buyers can also shop for storage accessories they can take with them wherever they go, including motorcycle top boxes and car boot organisers. Regardless of the type of equipment storage accessories one is looking for on eBay,, the main benefits of using this website include the large selection of products and the possibility to shop for both new and used items.
Types of Equipment Storage Accessories on eBay
Equipment storage accessories come in many types and buyers should first determine the amount of space they need for their tools before making a purchase. Those who only have a few tools and tend to use equipment in their garage once in a while may not need large toolboxes. On the other hand, buyers who enjoy performing regular maintenance and repairs on their vehicle may benefit from large boxes with numerous compartments as well as other handy accessories such as tool belts.
Tool Boxes
Tool boxes are essential equipment storage accessories for any garage, and they come in a wide variety of shapes, materials, and styles. Buyers can choose from tool boxes made of metal, wood, or plastic, with metal being a popular choice. Determining the type and size of tool box buyers need for their vehicle equipment should be based on the number and size of pieces of equipment they own or plan to get. The chart below may help users determine the kind of tool box that would be suitable for their needs.
| Tool Box Style | Characteristics |
| --- | --- |
| Hand Boxes | easy to carry around; feature a lid and a handle on top; may feature a removable tote tray for small parts and accessories; available in metal and plastic; ideal for storing small items |
| Portable Chests | easy to transport; feature drawers to organise contents; often feature a handle on top; usually have three or four drawers; typically made of metal, but may feature plastic shells |
| Tool Chest Combos | almost always made from stainless steel or aluminium; may feature a top lid that opens with a hinge; often have multiple drawers; ideal for storing a large number of pieces of equipment; not a good choice for those who are looking for portability |
| Tool Carts | ideal for car shops; can be used as portable work stations; often used for maintenance and repair of vehicles on location; may be self-powered and propelled |
Buyers should make sure they have enough space for the tool box they buy on eBay,, especially if they are interested in a large model. Some tool boxes are portable and do not take a lot of space, but others are often intended to sit on cabinets. This is why buyers should take some measurements and compare them with the information provided by the seller in the product description before making a purchase.
Tool Belts
Tool belts may come in very handy for those who are interested in freedom of movement when performing maintenance and repairs to their car. These equipment storage accessories come in various materials, with leather being a very popular choice. In order to gain maximum efficiency, buyers should make sure the tool belt they buy is suitable for the intended usage.
Before purchasing a tool belt on eBay,, buyers should do a realistic evaluation of how they use their tools. Those who intend to use the tool belt regularly should opt for a leather model, as these tool belts come with superior designs and are very sturdy. On the other hand, users who are less active with their tools may consider tool belts made from canvas or nylon. The way the belt is organised is also important and buyers should determine the type of tools the accessory needs to accommodate.
Motorcycle Top Boxes
Motorcycle top boxes are an excellent choice for those who want to store their equipment securely and take it with them wherever they go. There are numerous situations drivers may need their equipment when riding a motorcycle. Buyers should consider a few aspects when it comes to buying motorcycle top boxes. Size is important, as a box that is too big may affect the aerodynamics of the vehicle negatively. Buyers should pay attention to the security features of the top boxes in order to prevent their items from being stolen or fall from the box during the ride. The ease of installation and use and the price are other aspects one should take into account when shopping for motorcycle top boxes on eBay..
Car Boot Organisers
Car owners who want to keep the boot of their car clean and tidy can do so easily by installing a cargo organiser. Car boot organisers are ideal for storing equipment, but they can also be of help when it comes to holiday storage, holding groceries, sports and gym equipment, and more. Most of the car boot organisers that can be found on eBay can fit in almost any car, SUV, or van. Some of the features one should consider prior to shopping for car boot organisers include non-slip bottoms and separate compartments for keeping everything neatly organised. Car owners should also make sure the boot organiser they buy is durable and easy to clean.
How to Find Equipment Storage Accessories on eBay
With so many equipment storage accessories available on the market, it may be difficult to figure out which option is the right one for your own particular needs. You can either determine from the beginning what you want to buy or simply browse through the numerous products offered by sellers on eBay until something catches your attention. Either way, you should always pay attention to the product descriptions provided by sellers and look at the photos as well.
Starting the search for equipment storage accessories is easy. All you need to do is type the name of the product you are interested in into eBay&'s search bar. You can then take your time to browse through the several pages of results you get. For example, if you are looking for a tool belt made from leather you can type the words 'leather tool belt' into the search bar to get relevant results.
Some equipment storage accessories that are available on eBay are bulky or heavy and this can translate into hefty delivery fees. In order to avoid having to pay too much for shipping, you can choose to buy from a eBay seller who is located in your area. This way, you may get the chance to collect the item in person, if the seller allows it, and check the condition of the item before paying for it.
Conclusion
Every car owner has numerous pieces of equipment and tools that are essential for maintaining the vehicle in good condition. In order to have these tools at hand, but avoid clutter at the same time, drivers should consider buying equipment storage accessories for their garage or car boot. There are several options to get one's garage into good shape and the choice should be based on the buyer's preferences and budget.
Looking at and comparing numerous equipment storage accessories is a good way of making sure the choice is the right one. eBay is an excellent location to do so because the website offers a large selection of products, including vehicle accessories and storage equipment, for all needs and budgets. Moreover, the search system of the website allows everyone to find the item they are looking for without too much hassle. Regardless of the type and style of equipment storage accessories buyers are looking for on eBay,, chances are they can find it in a matter of minutes.